By Ashley Huggins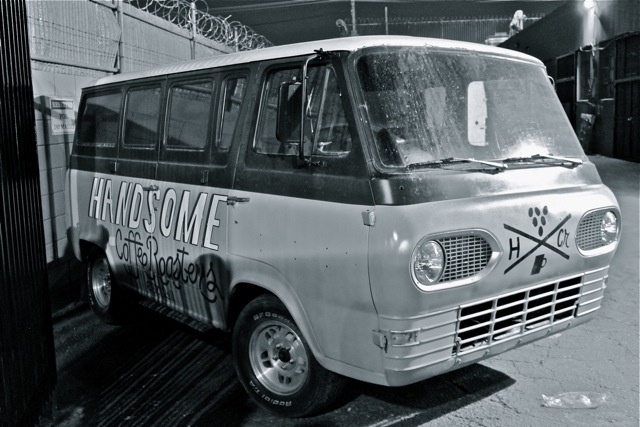 As a poor college student, it should come as no surprise that I often struggle to put all my quarters into parking meters or laundry machines and have a mild depressive episode every month when my rent and tuition bill are due. On the surface, with its abundance of overpriced cappuccinos and designer stores, LA is no friend to finances. However, when it comes to entertainment, you can always find something to do, and often, something free. So, in this installment of my pictorial love letter to Los Angeles…
Reason Number 2: Free Things.
Often, a lot of the free events I go to are thanks to USC: food, concerts, speakers, etc. And while those are all nice, I don't always want to be confined to campus. Luckily, LA is a huge city, happy to oblige to my budget-constricted desire for fun. From preview movie screenings to concerts at the Grove, Los Angeles has free events everywhere.
Last night, I once again wandered down Alameda for an adventure. Rather than heading over to Urth as usual (although as the night wound down, I did end up there), my friends and I tried out a new coffee place: Handsome Coffee Roasters. The company roasts its own coffee beans and supplies them to coffee shops throughout Downtown LA, but recently, they've been working on their own storefront down in the Arts District. They haven't officially opened yet, but they were hosting a sneak preview event, offering locals unlimited free coffee at their so-called coffee "speakeasy." Naturally, as a caffeine addict, I was thrilled at this opportunity.
It was possibly the most hipster-esque night of my life. Handsome Coffee was decorated simply with wooden countertops and high ceilings, and the baristas sported curled mustaches and bowties. Even the menu was minimalistic; no frilly, sugary concoctions, only brewed coffee, espresso, and cappuccinos. In fact, they didn't even offer sugar to add in, a decision for the best; the coffee was perfectly bitter and delicious. And, in true hipster fashion, it wasn't ridiculously packed; that would have been too mainstream.
Okay, so that was a tangent.
But the moral of the story is that it's easy to find unique and interesting things to do in LA, even in the absence of a cushiony budget. And in other news, free coffee may very well be the key to my heart. Although, the lovey dovey jitters I was feeling may just have been a consequence of a mild caffeine overdose.
---