Andrew Obeso – Editor
Andrew Obeso is the Editor of the Outstanding Academic Papers by Students (OAPS) anthology, a yearly publication that shows off the best USC undergraduate writing has to offer. Andrew is a double major in Mathematics and Philosophy, Politics, and Law with a minor in Game Design. He is passionate about Math, video games, and esports, but loves reading submissions from a wide variety of topics!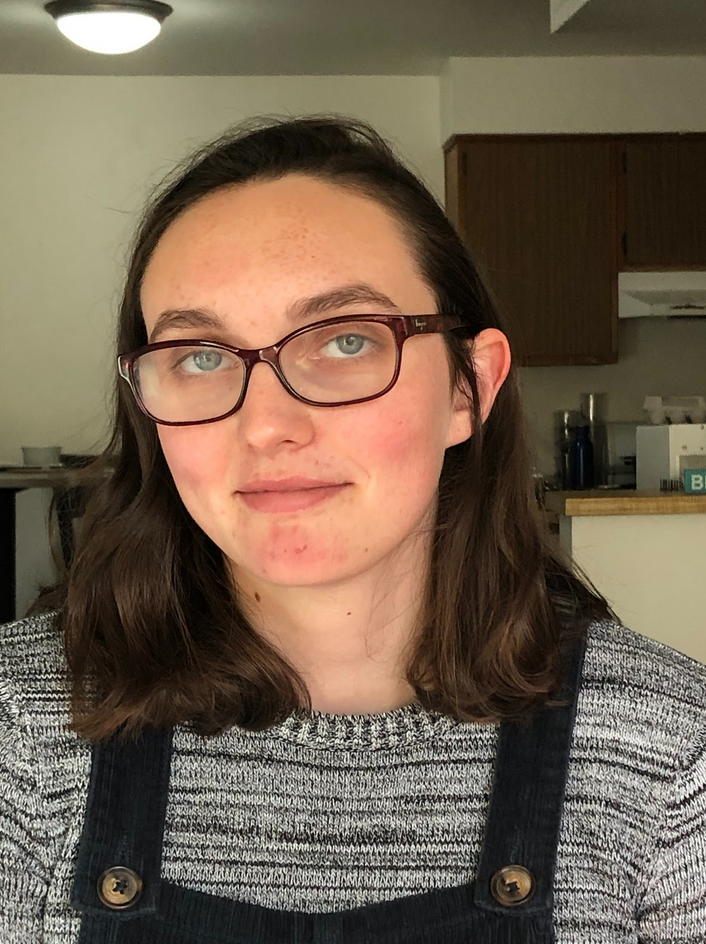 Beckett Chomyn
Beckett is a Junior Narrative Studies major also pursuing a minor in Food & Society at the Dornsife College of Letters, Arts & Sciences. They spend most of their time day-dreaming of becoming a cookbook editor (or the next Claire Saffitz) and, when they aren't working on schoolwork or their weekly SCribe assignments, they can always be found carving soap in the Roski Sculpture Studio or baking cookies for their peers. However, their fellow SCribe editors would challenge the notion that they bake all the time because their treats never survive long enough to make it to the meetings.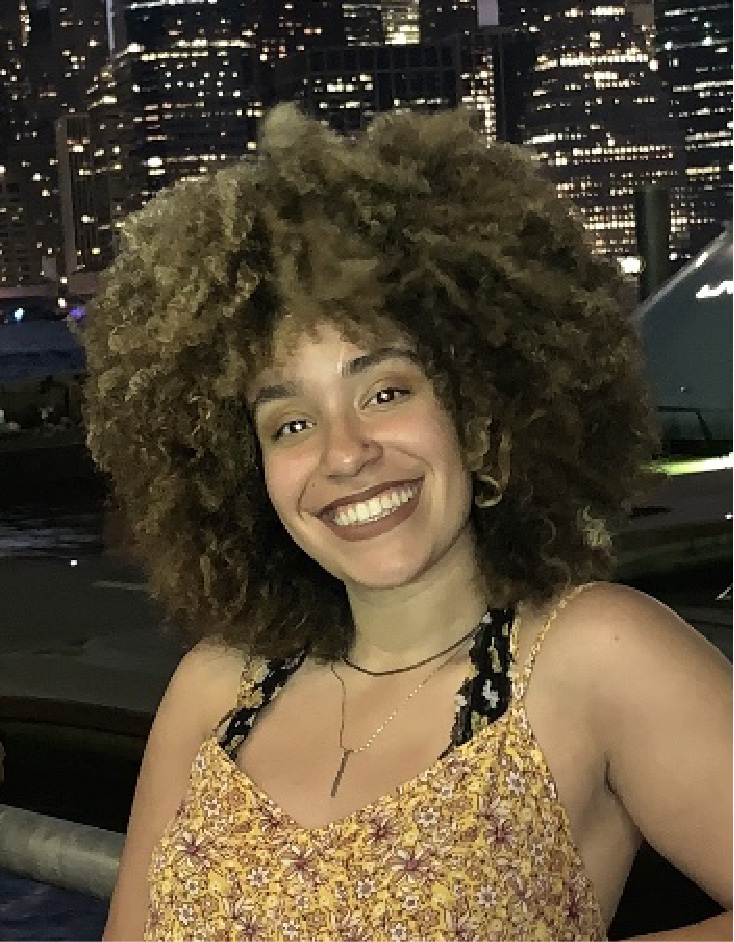 Nicole Betances
Nicole Betances is a Junior pursuing a B.Arch degree at the School of Architecture. She permanently moved to New York when she was eight, but was born in the Dominican Republic. She enjoys doing creative things such as drawing, painting, and photography. She is also interested in raising awareness of racial discrimination and prejudice. With her blogs, she hopes to encourage conversations about race and identity within America and Latinx communities.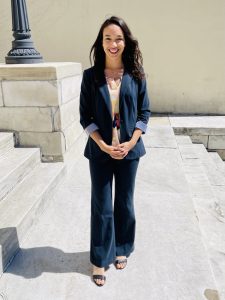 Collette Gordon
Collette is a senior Chemistry major at USC Dornsife with a chemical research focus. She is fascinated by chemically sustainable polymeric applications to the cosmetic industry. Sharing her passions for STEM, Collette teaches third-grade students about sustainability and plastic pollution. Along with her scientific interests, Collette enjoys self-reflection through writing. In her free time, she loves morning runs, hanging out with her friends and family, and going to the beach. Collette is very excited to continue writing and publishing for Scribe, as she embarks on her senior year.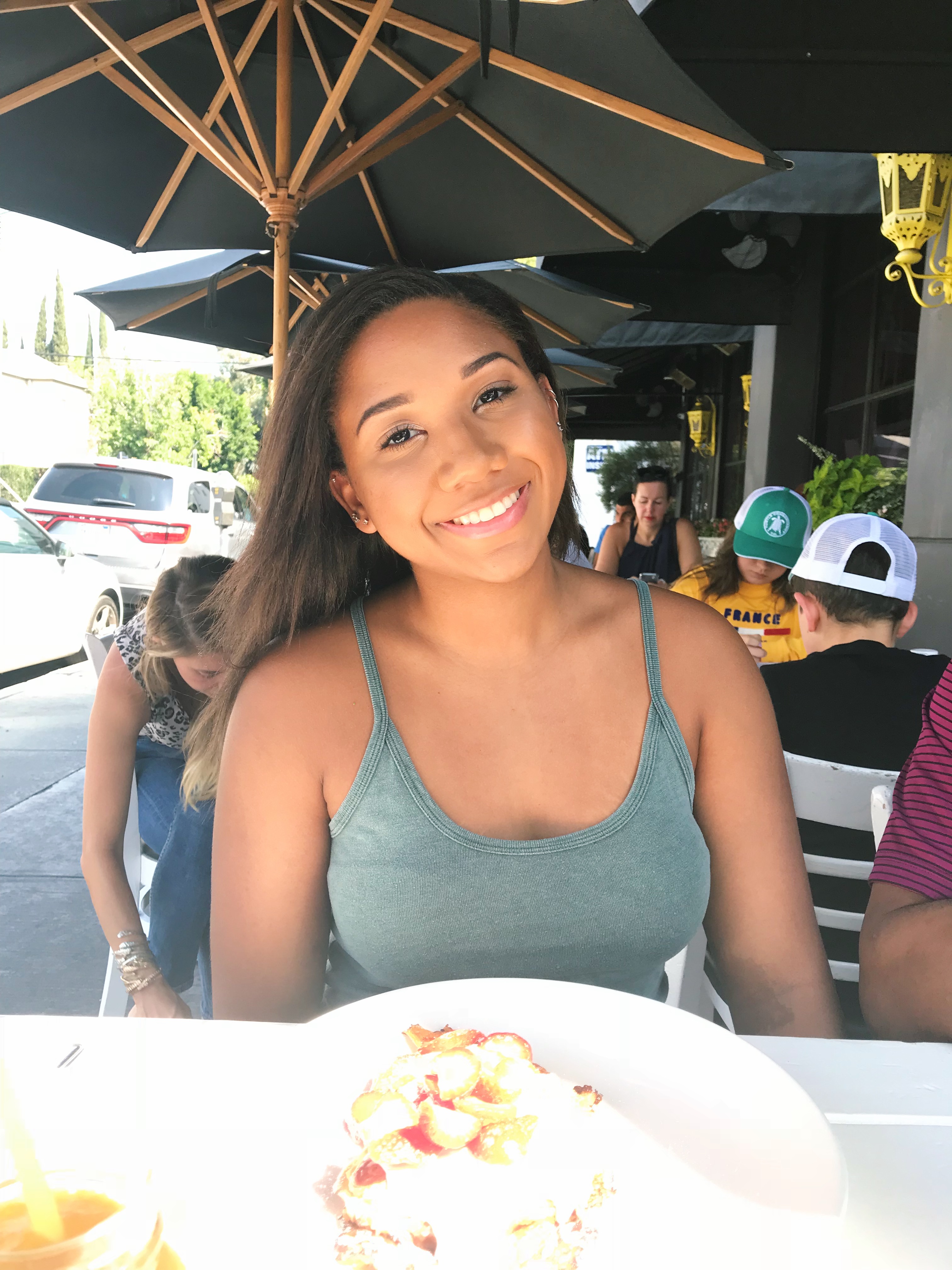 Alexis August
Alexis is a fourth-year English Creative Writing major. She is from Boynton Beach, Florida and transferred to USC her sophomore year after completing a year at the University of Florida in Gainesville, Florida. Alexis is also apart of the progressive degree program in which she will earn a Master's in Literary Editing and Publishing. After graduation, Alexis hopes to work for a publishing company or pursue a Ph.D. Alexis enjoys traveling, she has been to all 50 states and 6 continents, and of course, reading and writing stories.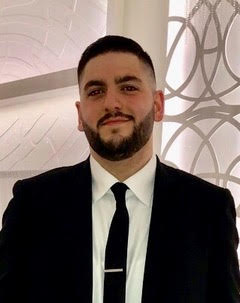 David Khechumyan
David is a second-semester junior, majoring in Political Science, through USC Dornsife. He plans on attending law school after graduating and pursuing a Juris Doctorate to become an entertainment lawyer. He is happy to be a part of USC Scribe because it allows him to share the work of USC's amazing students with the community. He enjoys writing blog posts because it allows him to share two of his favorite things: movies and the overall theme it leaves the viewer with to explore.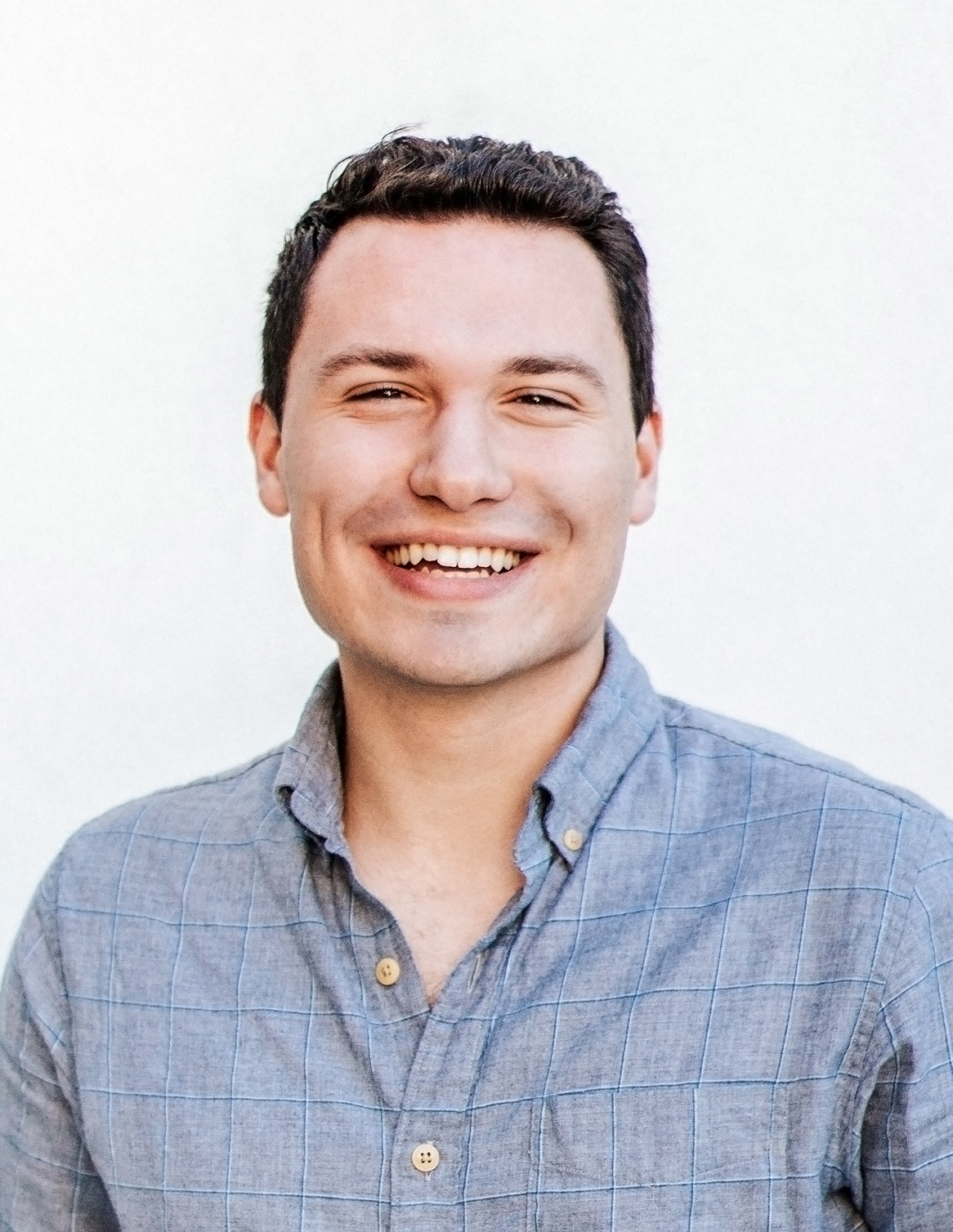 Jack Eletto
Jack is currently a senior at USC, who is pursuing a B.A. in Theatre with an Emphasis in Acting, along with a minor in Comedy Production from the School of Cinematic Arts. He began editing & writing for SCribe at the beginning of the 2019 Fall semester, and is having a blast. His weekly blog post is focused on retelling the story of each U.S. presidential election while intermittently explaining the relations between select American presidents and their foreign counterparts. Jack has always been a history fanatic and hopes to share that enthusiasm through his blog. Aside from SCribe, Jack is also the President of Brand New Theatre, one of the independent student production companies within the School of Dramatic Arts, and the only one solely committed to producing student written work. Much like his work with BNT, Jack is looking forward to helping students share their writing with the USC community through SCribe.
Michael O'Malley is a senior at USC studying Business Administration and Theatre. Using his fantastic ability to read the English language, he will graduate this May and likely find employment as a troll living under a bridge.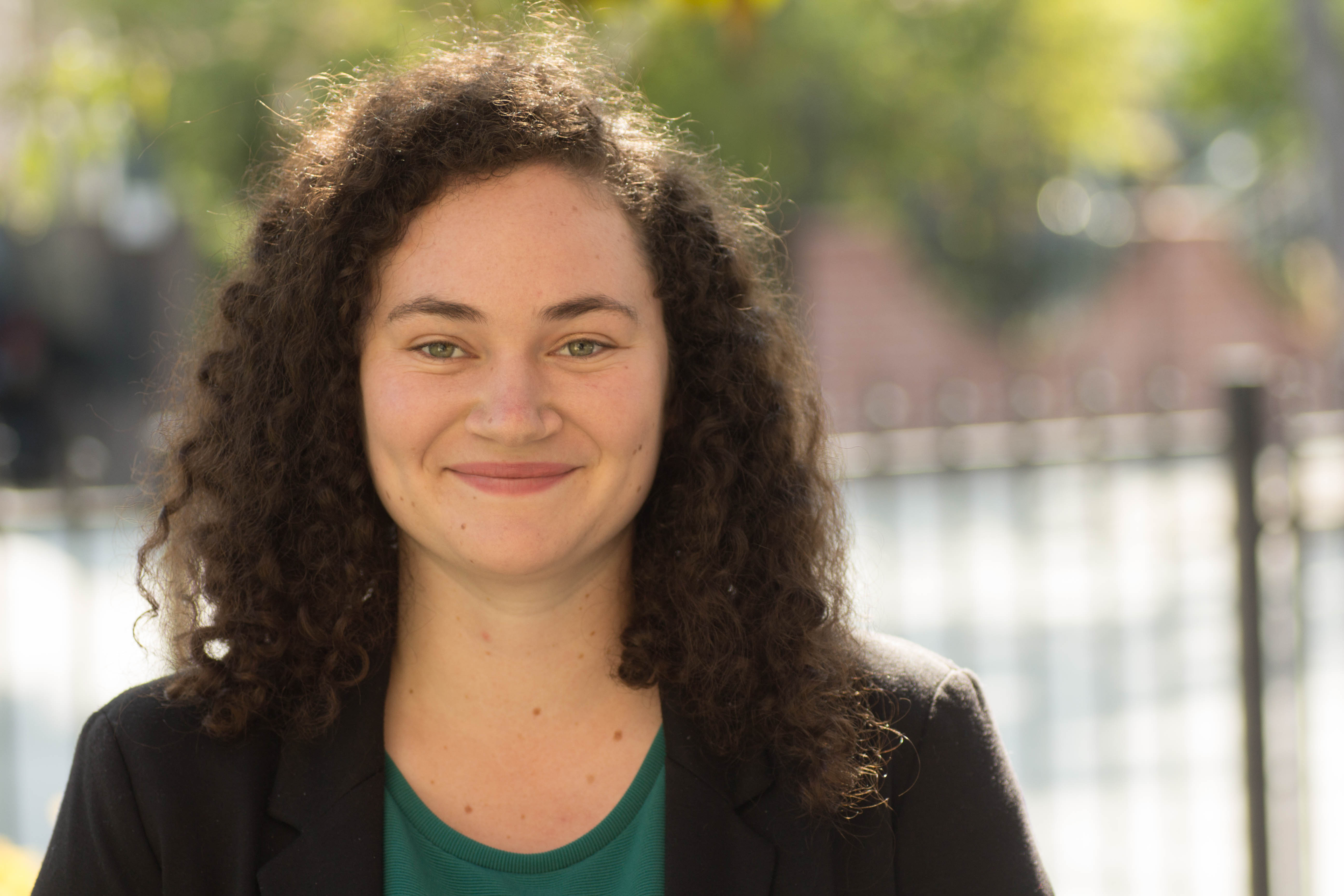 Madeleine Combs is a senior majoring in Biomedical Engineering with an emphasis in Mechanical Engineering. She hopes to use her passion to help others by making medical devices. She is working to increase her hands on skills by participating in Corpus Callosum and as a research assistant in the BioMEMS laboratory.  In addition to the world of engineering she loves to read, especially historical fiction, and to travel. She especially loved getting to study abroad in Madrid with Viterbi. She loves music and is currently in the Oriana women's choir. She enjoys breaking the stereotype of engineers and hopes to encourage more women to pursue careers in STEM fields.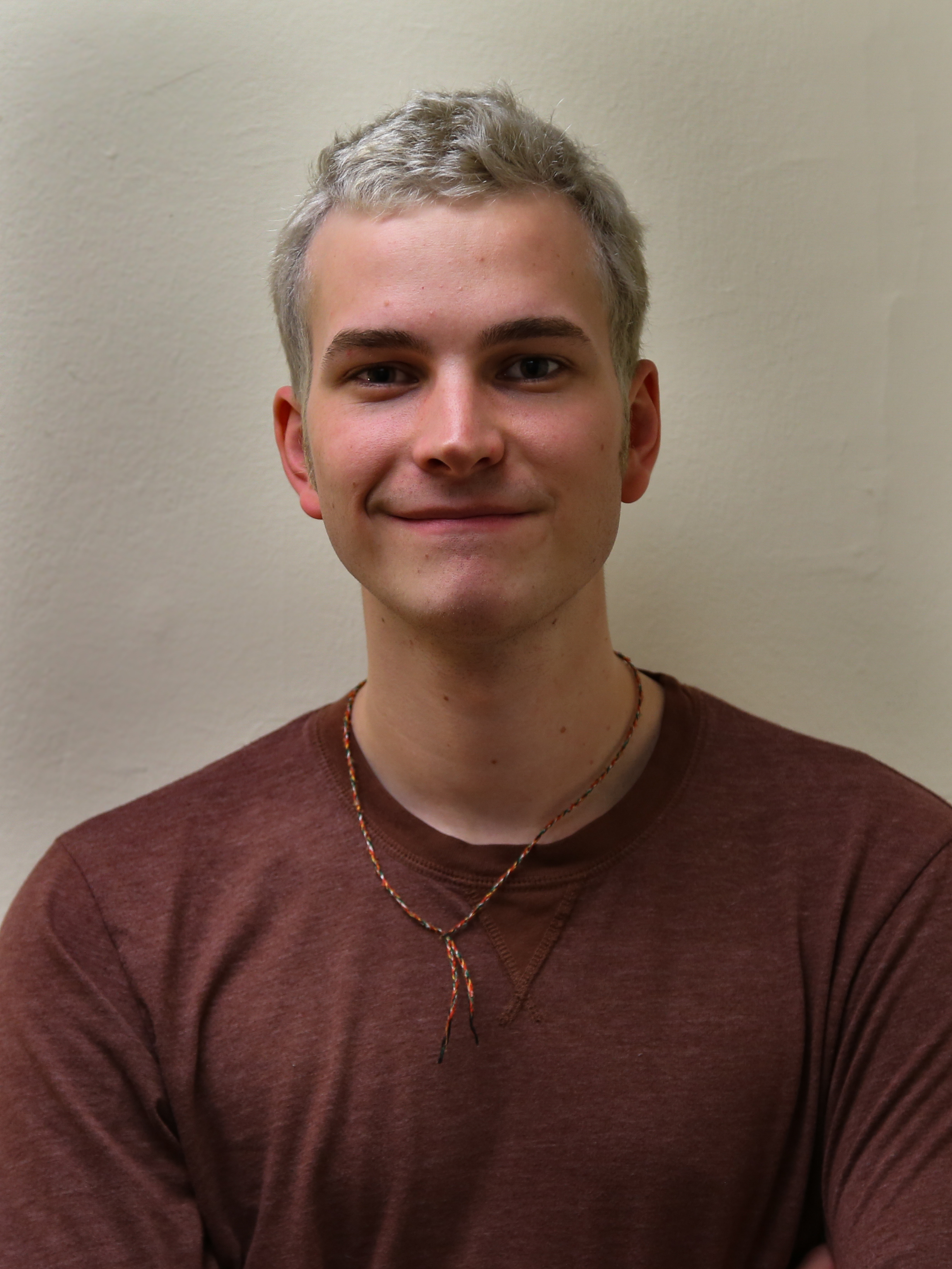 Mason Allport is a sophomore at the USC Thornton School of Music, and a new addition to the SCribe team. His main academic areas of interest include history, politics, and economics. When not editing papers, Mason moonlights as indie singer-songwriter Mason Summit.
Audrey Chu is a junior studying International Relations and Economics.  She transferred to USC from Tufts University, where she studied Electrical Engineering for two years.  Outside of SCribe, she works at the Office for Wellness and Health Promotion and volunteers for Planned Parenthood Pasadena and San Gabriel Valley.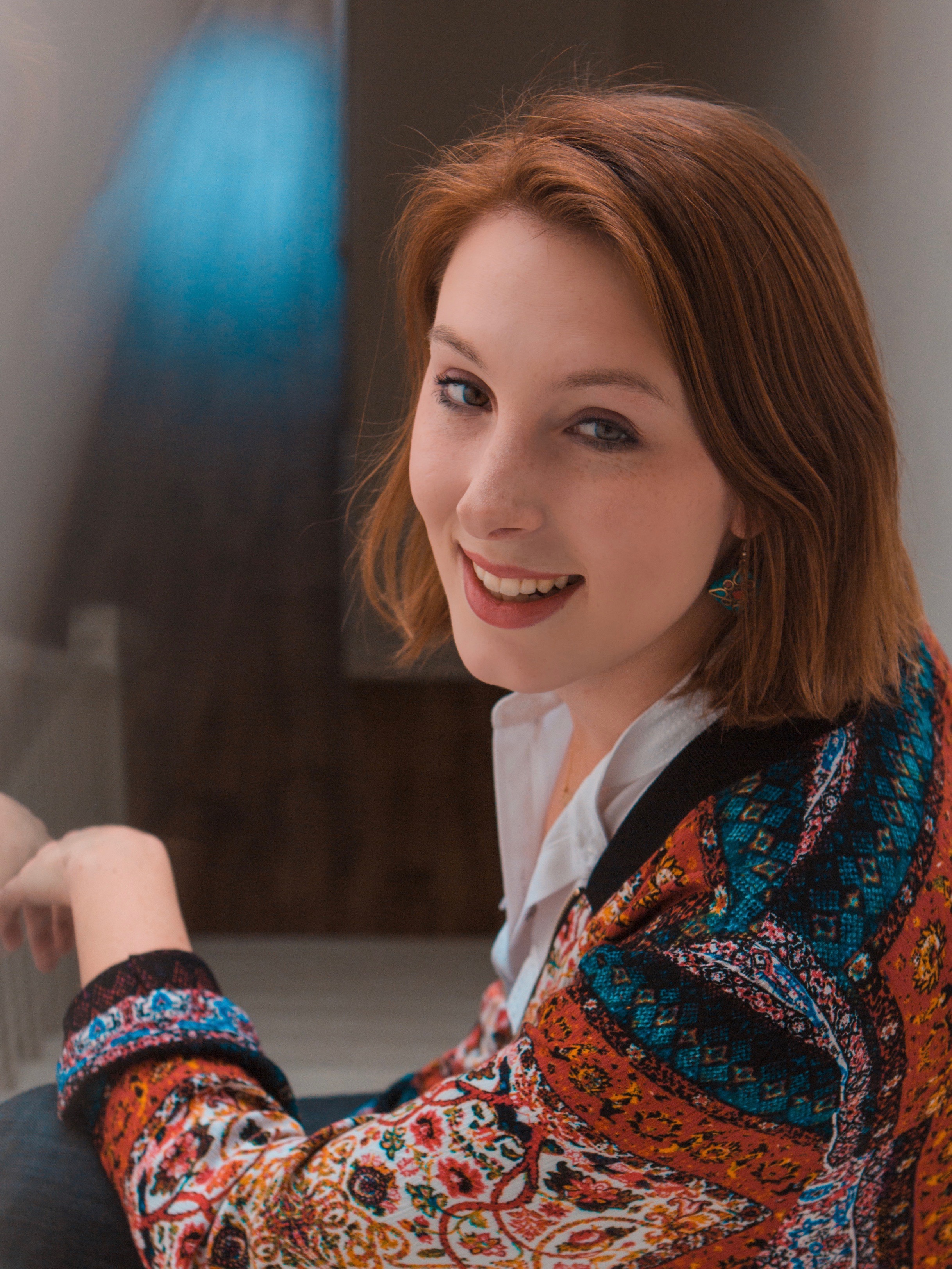 Lainey Wood is a senior double-majoring in Film & TV Production and Spanish. She is a lover of all things literary and artistic, and when not working on a film set, she can be found painting portraits of her friends and family, fashioning clothing out of unconventional materials, or scouring the poetry section of the nearest bookstore. She is fascinated by multilingualism and aspires to one day speak Portuguese and Italian in addition to her French and Spanish. After graduation she hopes to write and direct for film and television, with a particular interest in coming-of-age stories with female protagonists. She also hopes to bring her home region of Appalachia to the screen through narratives that engage with the rich and complex history of the American South.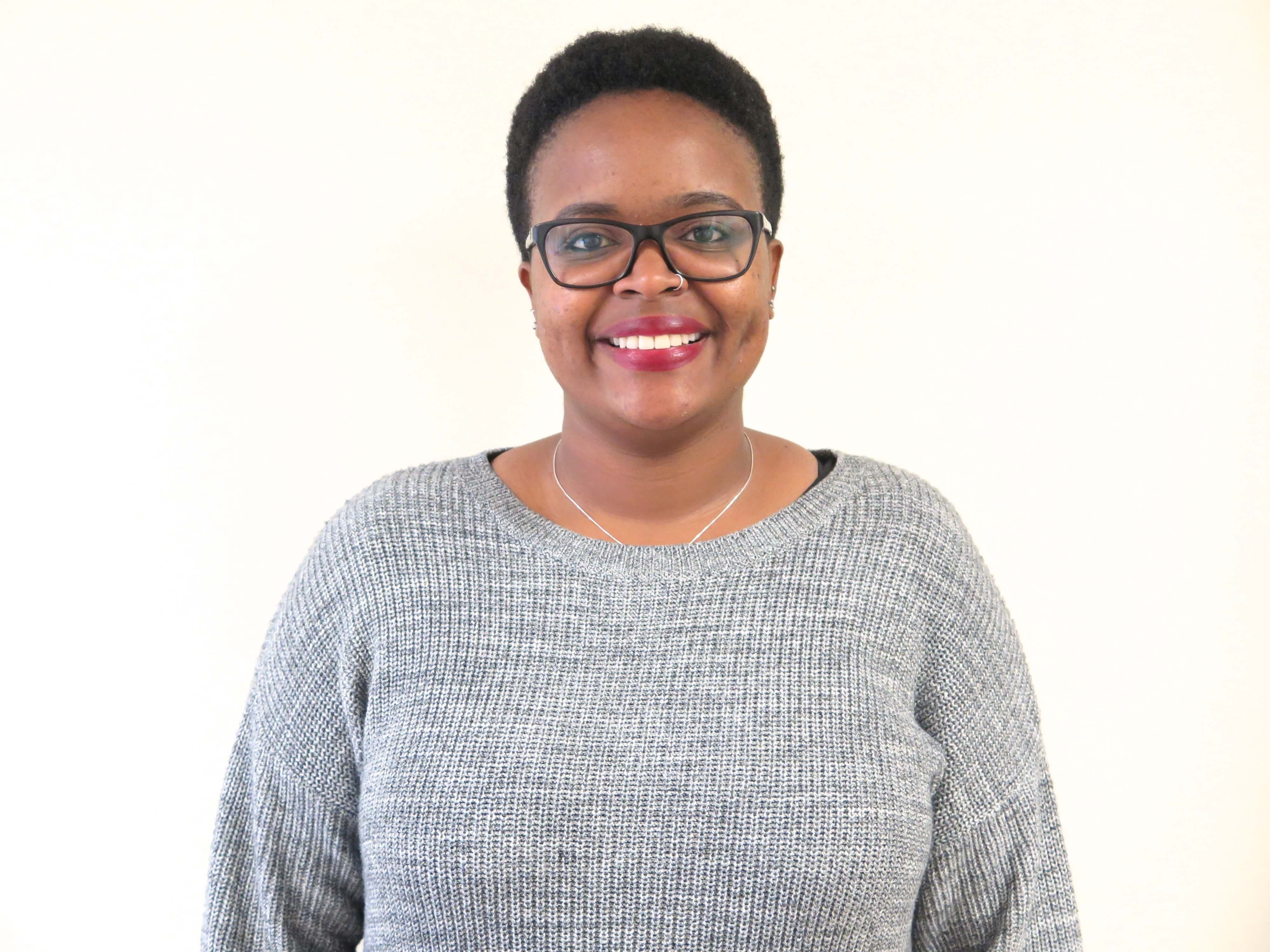 Nduku Ngomba is a senior majoring in Biological Sciences with a minor in Psychology. She is passionate about community service and is the current VP of Service of USC's Alpha Kappa chapter of Alpha Phi Omega National Service Fraternity where she enjoys spending her time tutoring children. She is a pre-medical student and hopes to go on to medical school eventually specializing in pediatrics. In her spare time you can catch her reading novels and watching comedies such as Modern Family.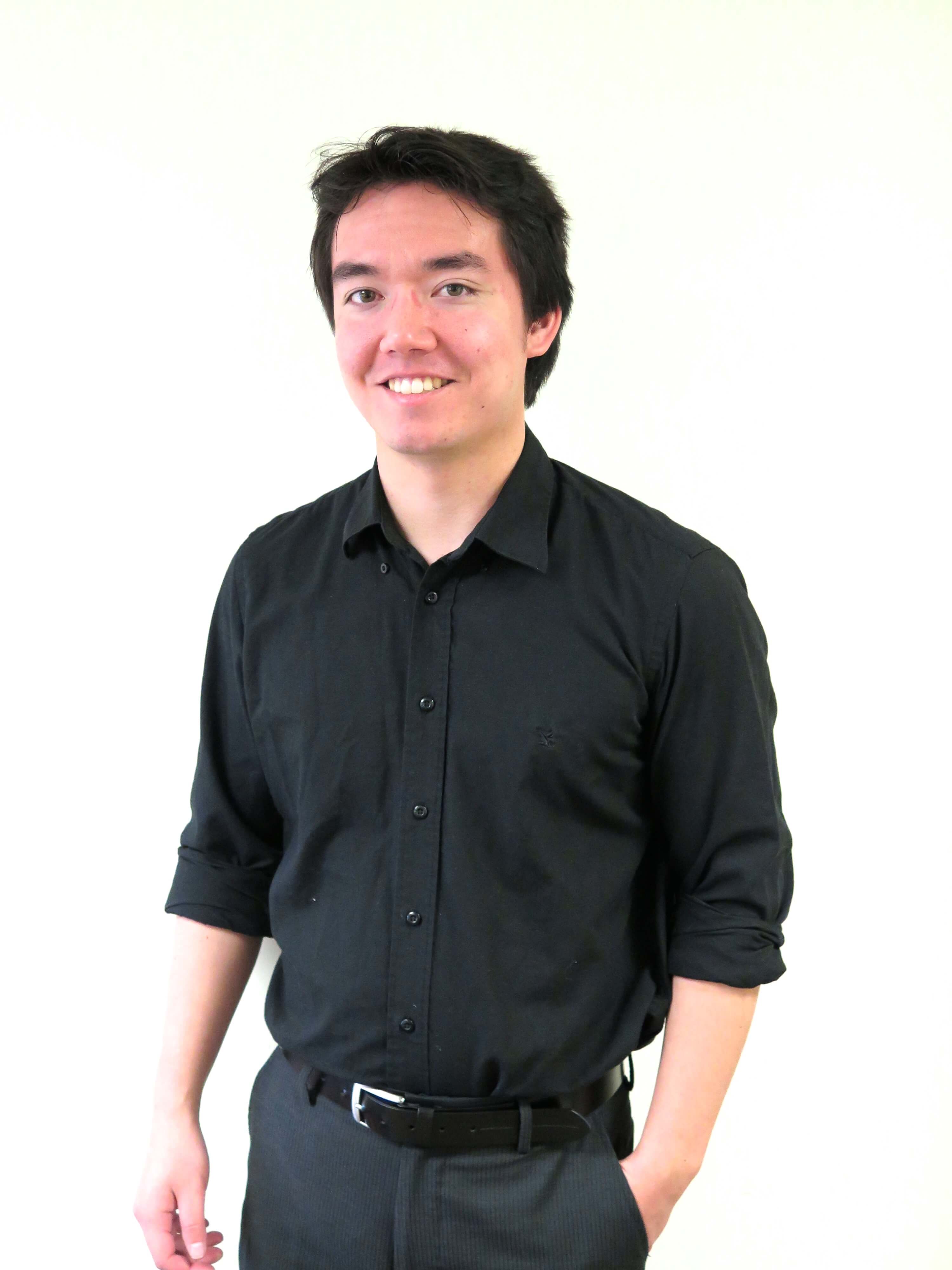 Brian Manahan is a senior majoring in Sociology, with a minor in Managing Human Relations. Born and raised in Los Angeles, his interests include understanding different perspectives on social issues, civic engagement, and playing violin. In addition, he has been the concertmaster of the USC Concert Orchestra. He also enjoys traveling abroad and has visited five countries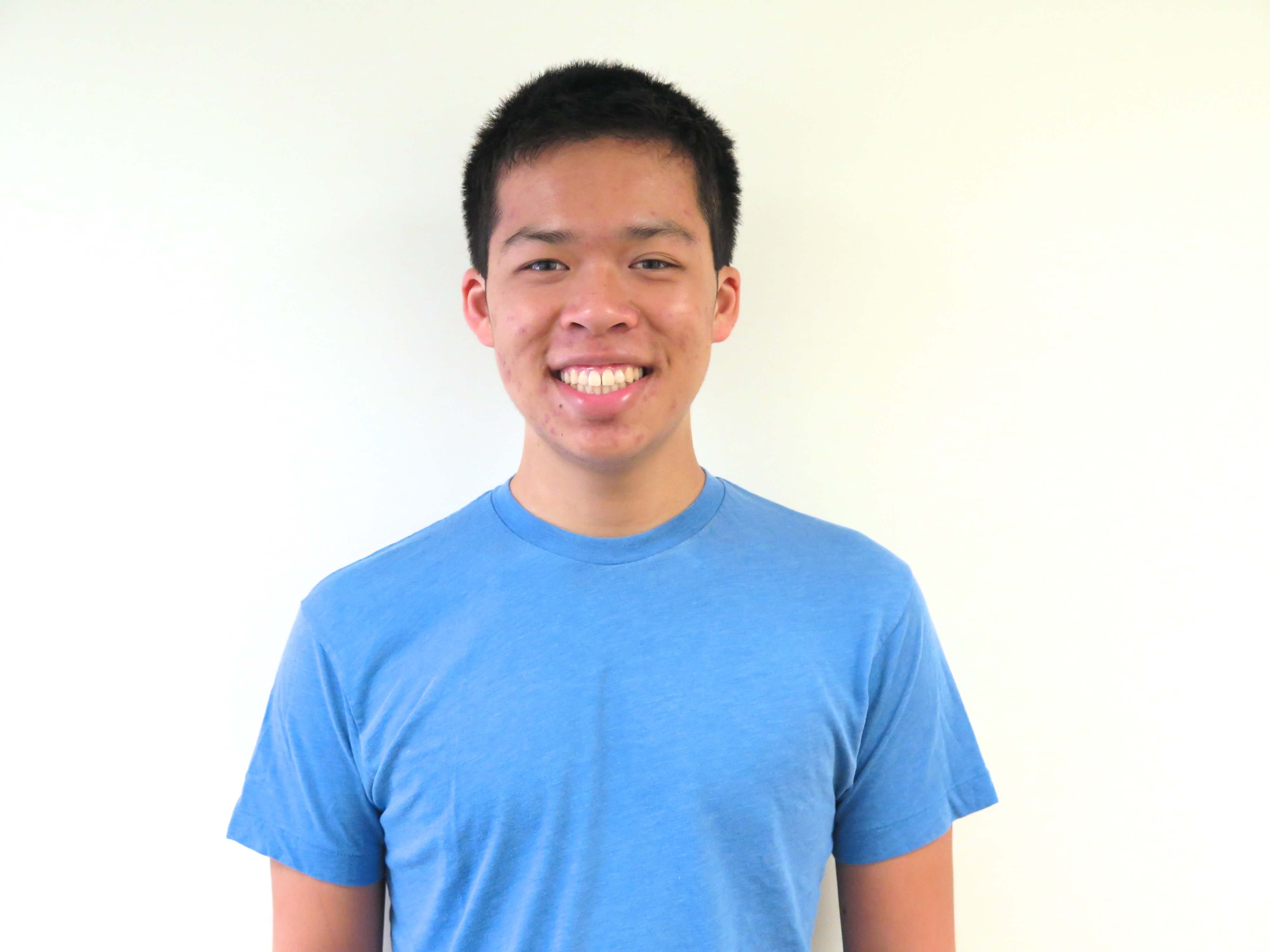 Dustin Lieu is a Junior majoring in Biological Sciences with a minor in Health Care Studies. In addition to Scribe, Dustin is also a part of MEDLIFE@USC and Community Health Involvement Project. In his free time, Dustin enjoys playing tennis, reading, and watching college football. He hopes to someday become a physician with an emphasis on clinical research or translational medicine.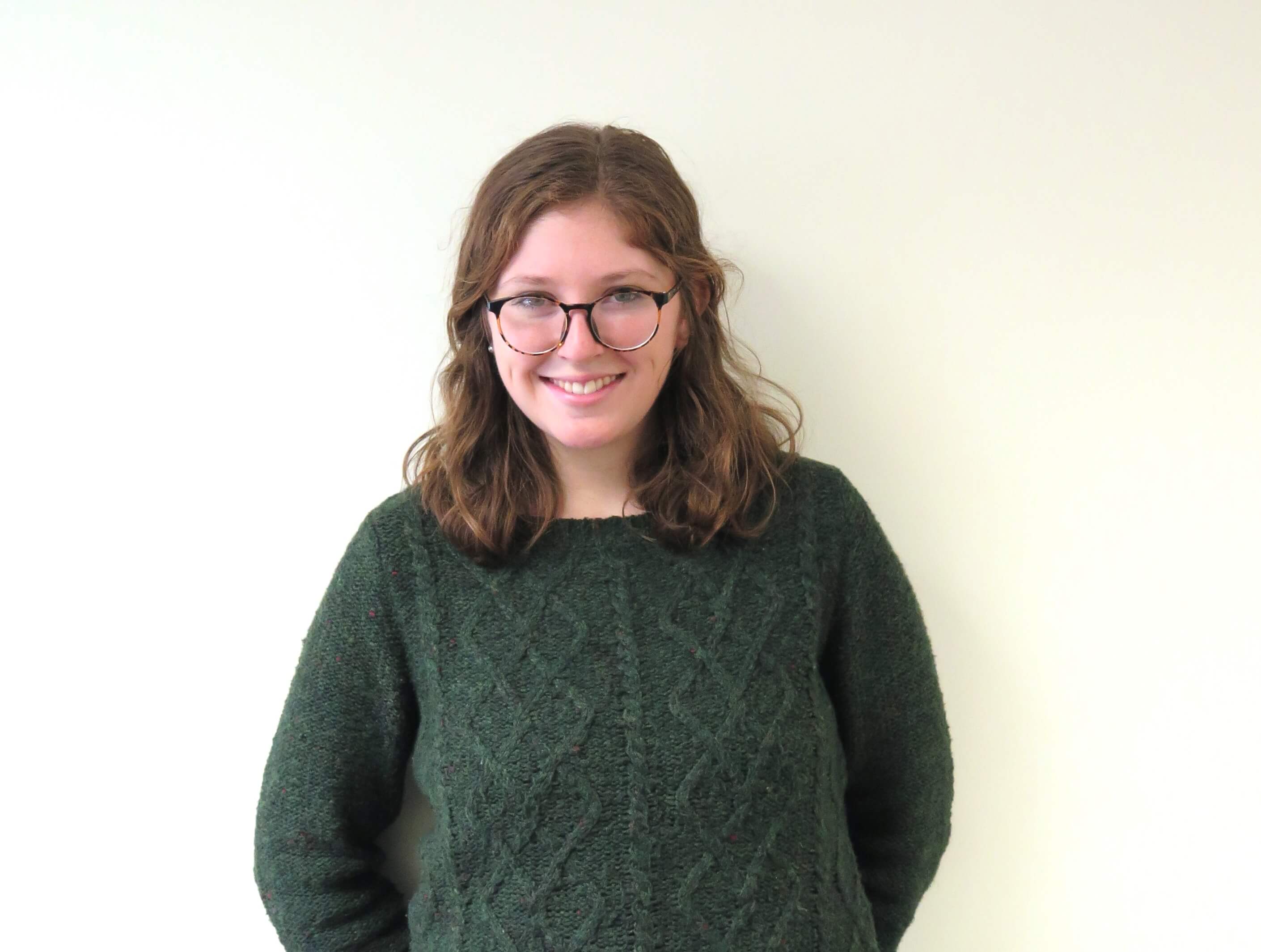 Hannah Hiler is a sophomore majoring in Business Administration but has no interest in business aside from opening her farm to table restaurant where she stars as owner, chef, and jazz night vocalist. Other aspirations include embodying Marjane Satrapi as a graphic novelist residing in France and owning a pet bobcat. Hannah hates limitations, especially on her identity and will never pass up an outdoor adventure. Apart from all else, Hannah identifies herself as a daughter of Christ and loves to share how Jesus has transformed every part of her life.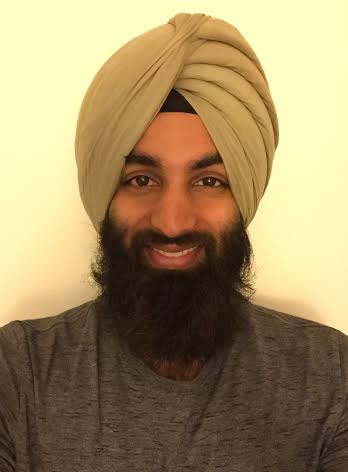 Arjun Ahuja is a senior majoring in Philosophy, Politics and Law and minoring in Consumer Behavior. Arjun is passionate about public service in all forms and has interned with the Orange County Public Defender's Office, the consumer advocacy firm Consumer Watchdog, and Green Dot Public Schools. Arjun is an active member of USC's Sikh Student Association, and outside of school, he is a volunteer for the Sikh Coalition, a Sikh civil rights organization dedicated to ensuring equality of opportunity for Sikh Americans in all spheres. After college, Arjun plans to attend law school and is interested in public interest and international law.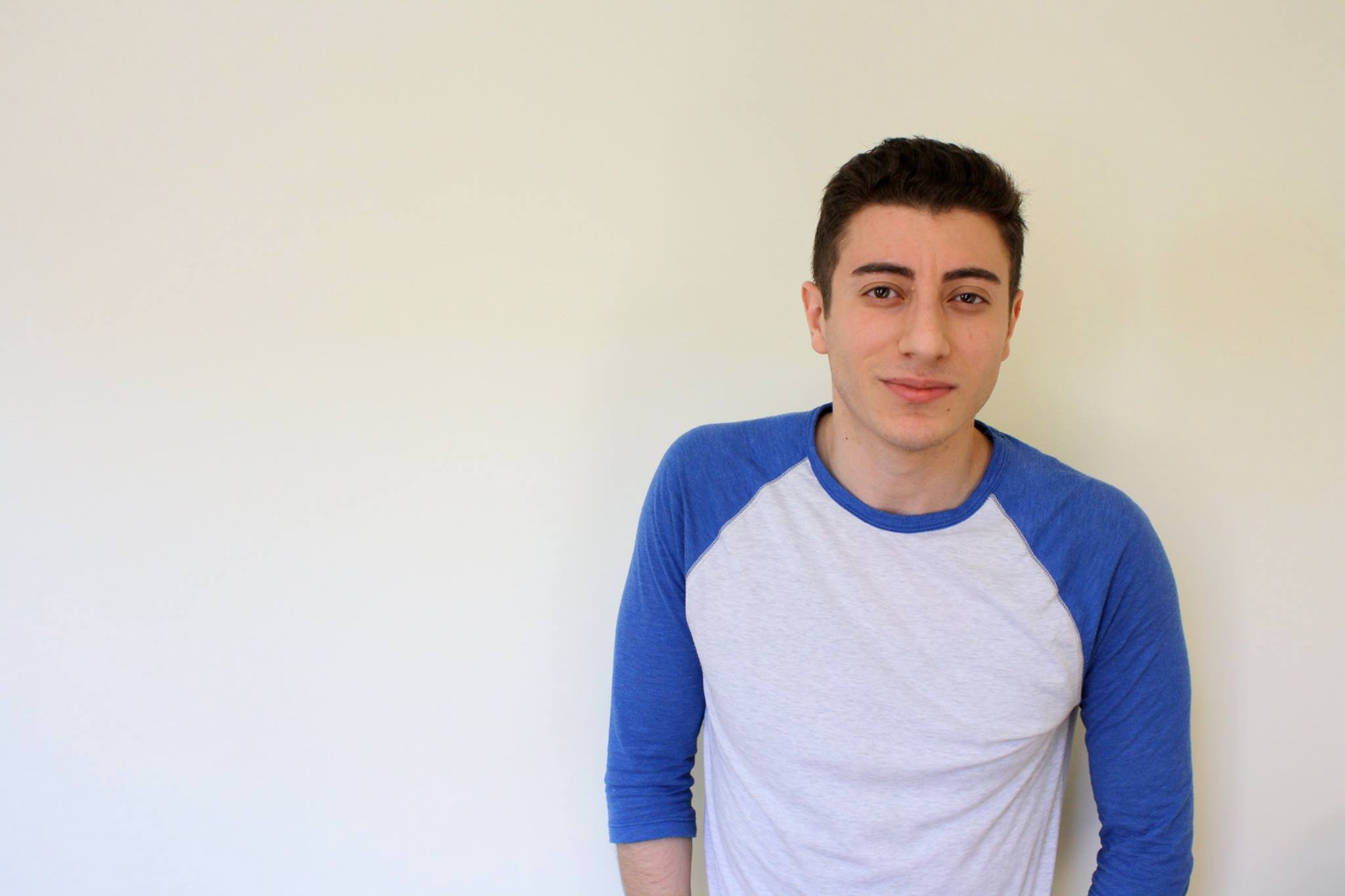 John Barbar is a senior majoring in Psychology. Although he aspires to become what many people refer to as a "blood-sucking lawyer", he likes to think that he will be different. His interests include exercising (swim/gym), eating, writing, traveling and learning about different cultures, being a music hipster (I discovered them first!), and spontaneously exploring and ultimately getting lost. He currently works at Scribe as an editor, a legal assistant at a law firm, and delivers wedding cakes on the weekends (which may be the weirdest combination ever). He may also be one of the only people in the world who wants a Bukowski tattoo.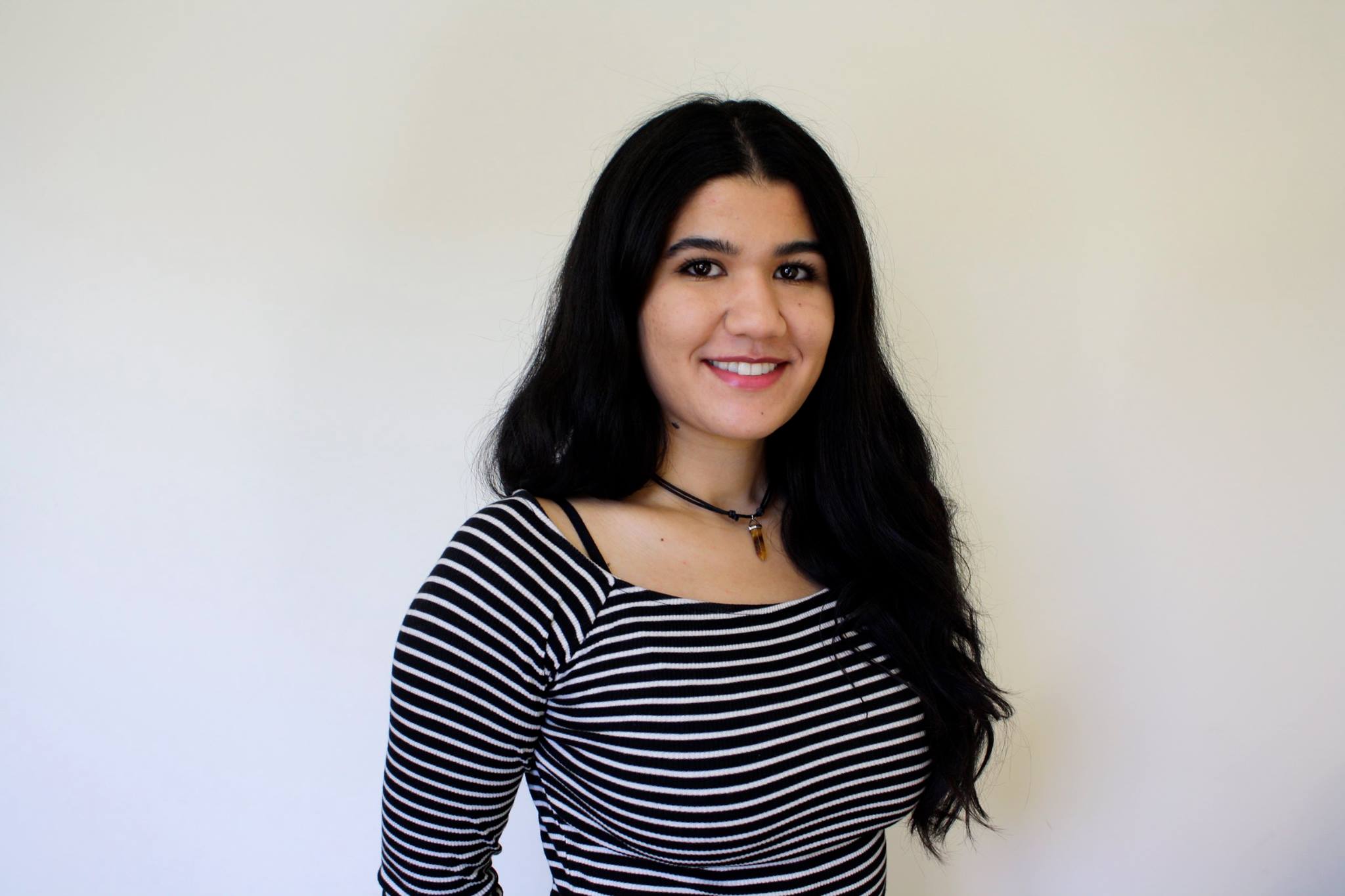 Sheena Tehrani is a senior majoring in Philosophy, Politics, and Law, and minoring in Screenwriting. When she's not studying, she occupies herself with playing the bass, hiking, cooking, eating, and sleeping. She believes disco isn't dead, cats are better than dogs, and "The Room" is the best movie in the world.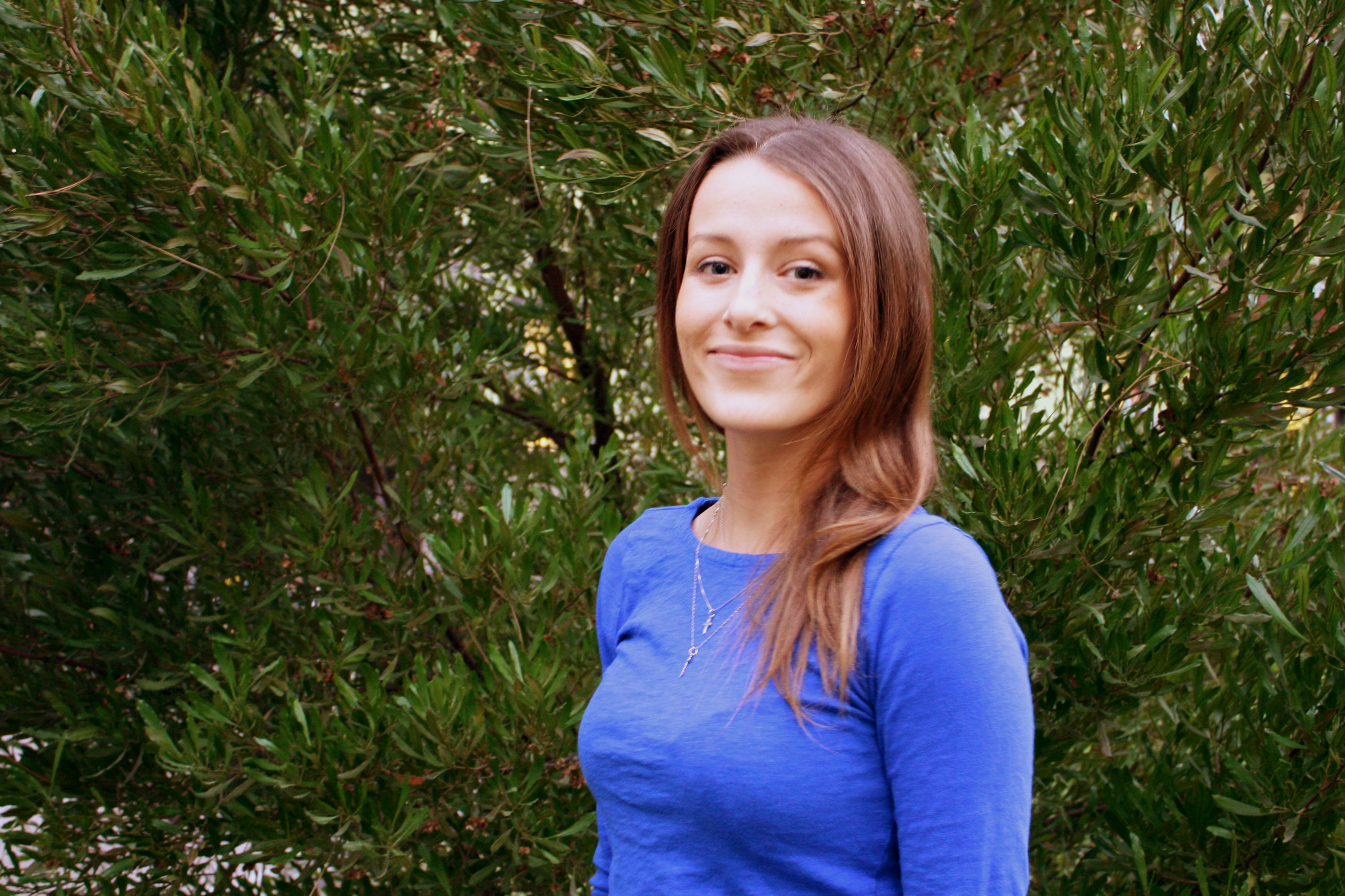 Jacqueline Thomas is a junior majoring in communication with a minor in marketing. Many know her as the girl from Hawaii who plays the harp and frequently quotes Lord of the Rings (if Elvish was offered at USC, she would take it). Jacqui currently works for a PR firm in Orange County in addition to being an editor at SCribe. In her free time, Jacqui enjoys the life as a sushi connoisseur. She is involved in greek life as a member of Kappa Kappa Gamma.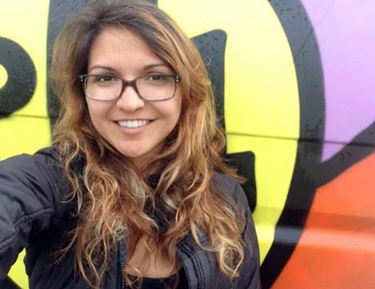 Sam Cadwell is a super!senior working on a BS in biological sciences, emphasis education. As a professional artist and aspiring scientist, the life goal is to combine her entertainment industry experience and teaching experience to design educational workshops. Sam plans to travel around the world teaching environmental stewardship to intermediate school kids, and encourage youth, especially young girls, to pursue STEM careers. A native Southern Californian, Sam still manages a taste for exotic weather; she has lived in Alaska and New Zealand, has traveled to eleven countries over three continents abroad and twelve states at home. She enjoys trail running, camping, and gardening. Sam cares about an Oxford comma. Friends and family describe her as "a dirty hippie."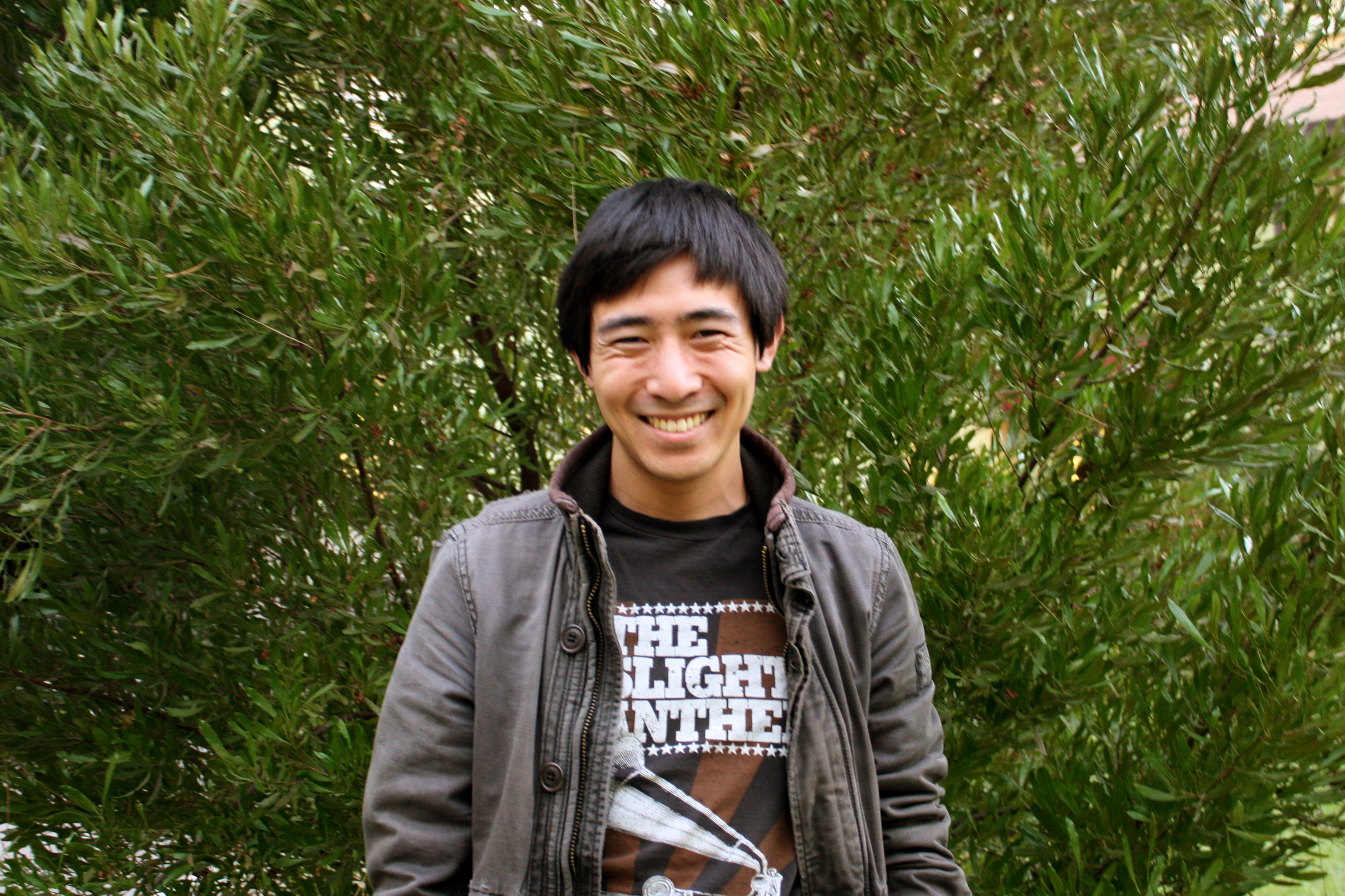 Flyn Kaida-Yip is from Sacramento, California, and he is finishing his fourth and final year for his BS in Neuroscience with a minor in Health Care Studies. Having recently submitted his secondary applications for medical school, Flyn is now obsessively checking his email for interview offers and/or rejections. He hopes to attend medical school and eventually work as an orthopedic surgeon. He believes that his almost supernatural ability to fall asleep anywhere will help him through his medical residency. Although usually a sedentary creature, Flyn has been known to enjoy hiking, playing tennis, and traveling to foreign countries. In his natural habitat, he can be found reading, listening to music, or playing videogames.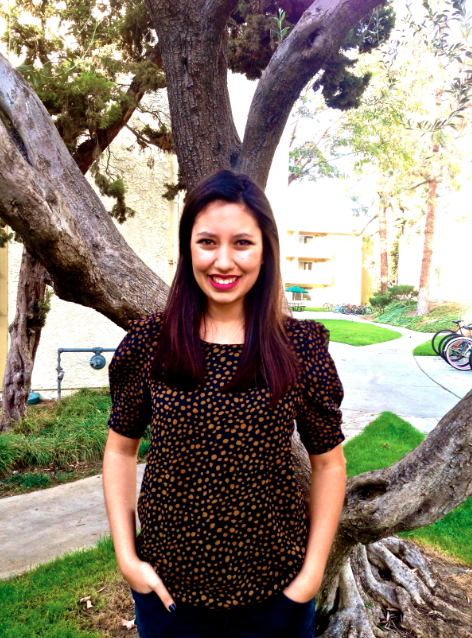 Mayra Moran is a junior majoring in Fine Arts with a minor in Business. This self-proclaimed Chinese Checkers champion was born and raised in Southern California. When she is not working on an art project, you can most likely find Mayra looking for new places to eat, or re-watching episodes of The Office. Mayra also enjoys being the Alternative Spring Break coordinator for the USC Caruso Catholic Center. Her dream job would be to open her own gallery or be cast as Mickey for the Fantasia show at Disneyland.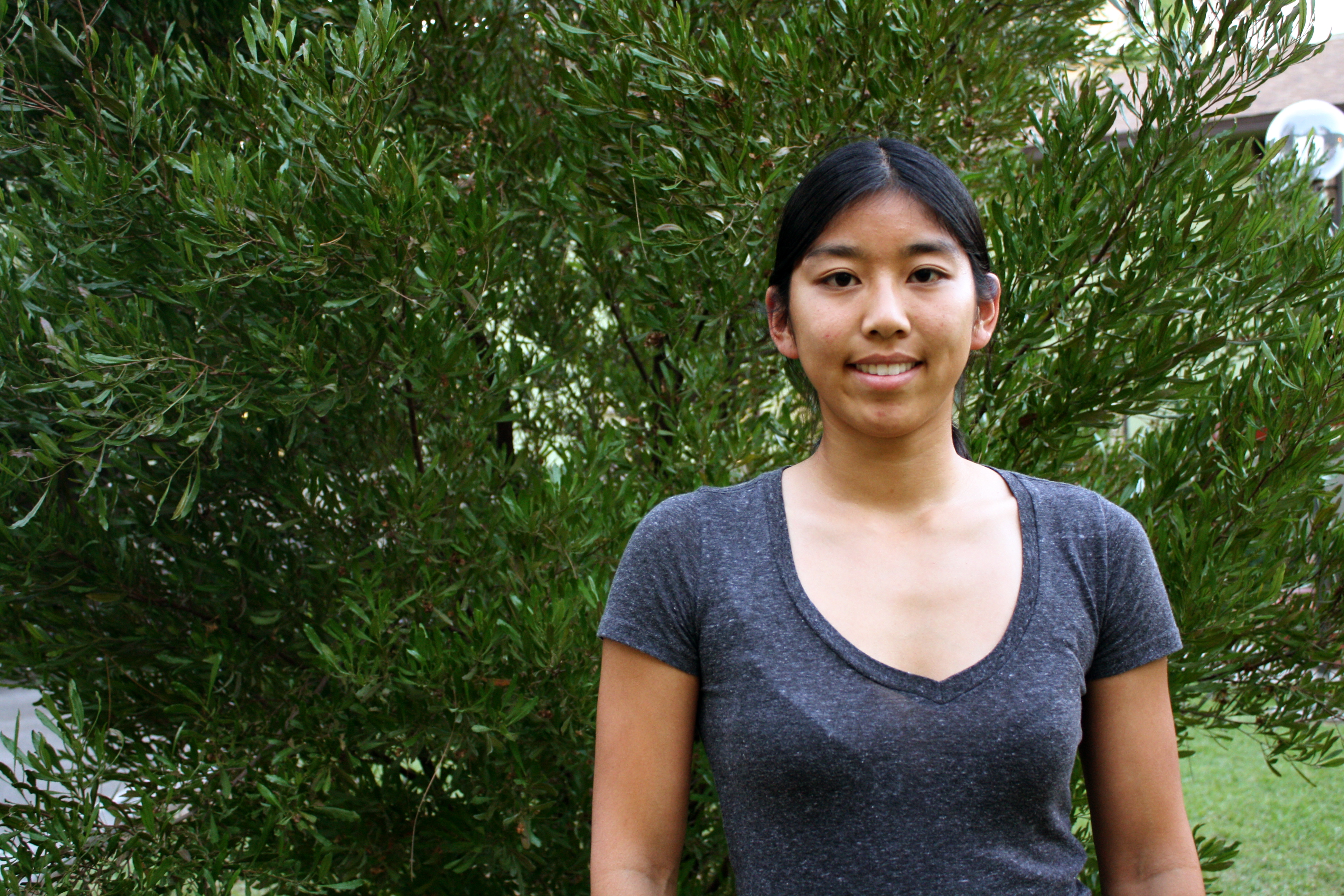 Shannon Zhang is a senior majoring in political science, allegedly from Austin, TX. Her interests include reading (anything basically), baking, playing video games, eating all the yummy food, looking at restaurants on Yelp and not going to them, and avoiding any running. Her dream is to one day wake up on a Sunday morning in an awesome city, and not have to do anything other than cuddle with her cats and dogs, eat, and read. She is the managing editor and OAPS editor for Scribe.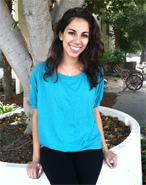 Monisha Dadlani is a junior majoring in BFA Acting with a minor in cinematic arts. In addition to editing for Scribe, she also Broadcast Produces at Trojan Vision and produces and acts in the Trojan Vision scripted television series, underGRAD as well as many short films and student projects on campus. Although focusing her studies on film and theater, she enjoys writing short stories and novels, and hopes to have one of her novels published one day. Having grown up in New York, she values the importance of setting when seeking inspiration as well as the satisfaction of a good bagel.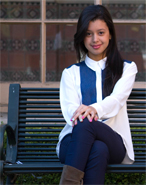 Georgia Soares is a junior majoring in English (Creative Writing) and minoring in Digital Studies. Born and raised in Brazil, she spends great part of her time writing fiction in both languages, political articles about Brazil and translating a book from Portuguese to English. She desires to accomplish too much at once: write a novel, read all books she possibly can, speak fluent French and serve as a sort of online Brazilian political activist. In her free time, Georgia dedicates herself to photography and short road trips. If she had a super power, it'd be to never have to sleep.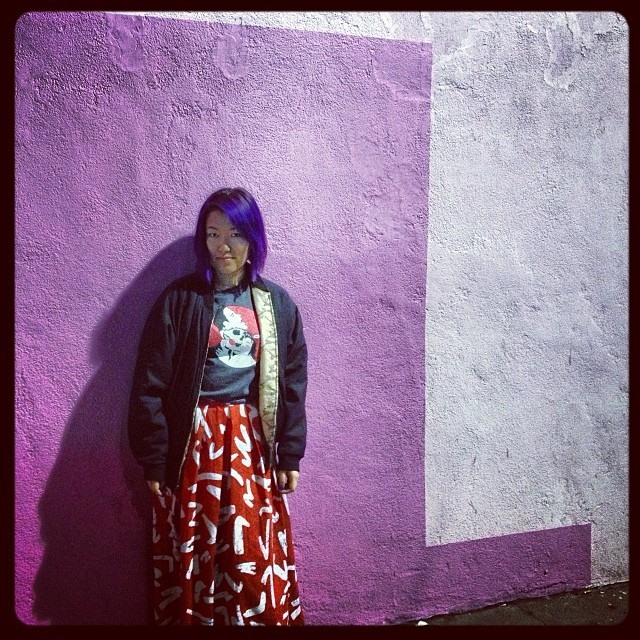 Lilian Min is a senior double majoring in Public Relations and Social Sciences (emphasis in Economics), minoring in Cinematic Arts. In her "free time," she manages and writes for Neon Tommy as its music editor, writes and produces work for Yahoo!, and dances awkwardly on the Coliseum field as a member of the Spirit of Troy. She once spent a year in middle school reading only Stephen King. She is the managing editor of Scribe.
Ryan Kindel is a senior majoring in English (Creative Writing) with a minor in Thematic Approaches to Humanities and Society. He was born and raised in sunny Southern California and is one of three triplet brothers. Ryan is vegan and gets excited about avocados and animal rights. After college, he hopes to write and/or teach and/or teach writing. His favorite color is purple and his spirit animal is a snail.

Maria Peltekova majored in Creative Writing and minored in International Relations. She concentrated in raspberry brownies, stuffed penguin collecting, and rooftop climbing.

Makiah Green majored in English-Creative Writing with a minor in Screenwriting. When she is not changing the world, one thought-provoking sentence at a time, Makiah indulges in think tanks on the beach, nail painting parties, and impromptu dance breaks.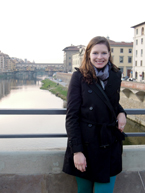 Megan Rilkoff majored in Comparative Literature. Hailing from Boston, her hometown pride has grown like a flower in the concrete of Laker Land and she will often be obsessing over Celtics game scores on her phone or futilely trying to find Patriots games on cable. When not playing lacrosse with her fellow Trojans, she enjoys the simple pleasures of air conditioning, afternoon naps, and Parks and Recreation on Hulu.

Eric Weintraub continues to write daily, working tirelessly to complete his first novel back home in Los Angeles.

Rachelle Bautista-Meeks is majored in Fine Arts with an emphasis in Graphic Design and Intermedia. She enjoys playing competitive volleyball, traveling, film, and Mexican food. Rachelle hopes to move to the Big Apple to pursue a career in design.

Tyler Tyburski studied International Relations and Political Science. His focuses are in Security Studies and Foreign Policy, and his academic interests include Democratic Studies, Western and Middle Eastern Regional Studies, and Political Philosophy. Tyler is the top-ranked cadet in the USC Army ROTC program and a founder of the Political Science Undergraduate Association. He served as a research assistant for the Near Crisis Project, headed by Dr. Patrick James.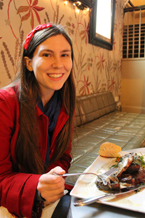 Ashley Huggins majored in psychology with a minor in French. Upon graduating from USC, she plans on going straight to grad school in order to obtain a Ph.D. in clinical psychology. In other words, she wants to continue to be a student for the next six or so years of her life. You'll frequently find Ashley annoying her friends with her incessant singing and/or picture-taking. However, she is usually able to win back people's affections by supplying them with baked goods and hugs.


Dy Phi is a closet scientist whose goal is to know enough chemistry and physics to create the next Fourth of July fireworks show. She studied political science and communication, but has a soft spot for aerospace engineering. Even when she's not hiking, she often finds herself stuck between a rock and a hard place. Dy was the former managing editor of Scribe.


Nicolas Kendall-Bar is a senior studying Film Critical Studies and Computer Science. He likes riding bicycles, drawing, eating, taking pictures and growing mustaches. His life experience ranges from playing the Lion in Midsummer Nights Dream to expertly fishing fecal incidents out of the community pool. After he graduates USC he hopes to pursue a career in Computer Animation. In addition to editing articles, Nick takes photographs and does illustrations for the articles and blogs at Scribe magazine.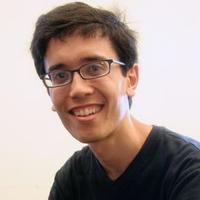 Jason Lipshin is a senior majoring in cinematic arts (critical studies) and minoring in digital studies and visual culture. He also currently serves as the publication's managing editor, overseeing the work of other editors and helping to shape the direction of the publication. As a budding digital media scholar and designer, Jason is fascinated by the ways in which insights from science and technology can be brought into conversation with humanistic modes of thinking. He is, thus, extremely happy to have found an interdisciplinary space like Scribe where articles on topics as diverse as electronic waste and Dostoevsky, labor rights and osteopathic medicine can co-exist without too much of the usual cat fighting.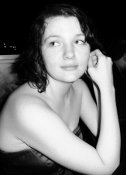 Sarah Ingerson currently lives in Baltimore, MD. After graduating from USC with a Double Major in Narrative Studies and American Studies & Ethnicity, she has worked as a ghostwriter and essay editor. She hopes to one day fulfill her lifelong dream of finding the perfect lemon meringue pie recipe.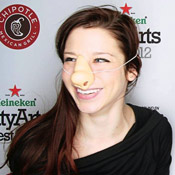 Madeline Reddington is always creating something. Her parents met in a clown theater troop. She loves creatures great and small, especially dogs. She graduated from Annenberg in 2011 with a B.A. in Print & Digital Journalism, and now lives in her hometown of Seattle. She is a singer/songwriter, freelance journalist, hipster cab driver, visual artist and aspiring science writer. She's always looking for ways to challenge her brain. She loves laughter, tequila, chocolate, yoga, puppies and Bootsy Collins basslines. She plans to spend her life telling stories.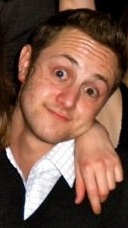 Nate Rieder is an overly loquacious and oftentimes pugnacious senior majoring in Psychology with a minor in Forensics and Criminality. Outside of academia, he has a broad spectrum of interests that span from autism to rock climbing to French cave-aged cheeses. In keeping with his lifelong pattern of indecisive behavior, Nate plans to attend graduate school for as long as possible while trying to figure out what he wants to do when he becomes a "freshman in life". In the meantime, this native Philadelphian will continue to explore the strange world of beach cruisers, bohemian boarders, and bro-tanks that is Los Angeles.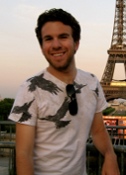 Eric Weintraub was born and raised in Santa Monica, CA and prides himself in being open to trying new things. He has done everything from working as an intern for Jennifer Lopez, to acting in a musical production of The Breakfast Club. He currently pursues his academic career as a Narrative Studies major at USC, while working as the new photographer of AngeLingo magazine.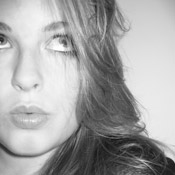 Brandice Wilson, retired Managing Editor of 2010, currently makes her pennies by stringing together words for national ad campaigns. Between obligatory Peet's Coffee rendezvous and The Dead Weather concerts, she reads extensively, writes not too prolifically, and keeps at least one phalange in every cookie jar. She's also successfully convinced at least two people that penguins do not really exist.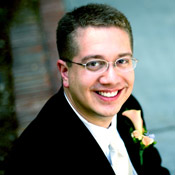 Jason Scott is a visual effects artist for film and television with a varied background in both traditional techniques and computer graphics. He is currently a Lighting Supervisor at the Oscar-winning Rhythm & Hues Studios, working on "The Seventh Son", with past work on "Snow White and the Huntsman" and other projects. Prior to joining R&H, Jason was a digital trainer at DreamWorks Animation SKG on "Madagascar", "Over the Hedge", and "Shrek the Third" as well as a lighter/compositor on the award-winning animated short, "First Flight". He has also been a visual effects supervisor and visual effects producer on many music videos, commercials, and independent films.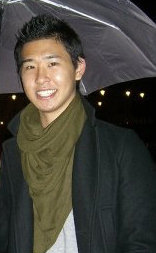 Derrick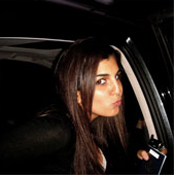 Jasmine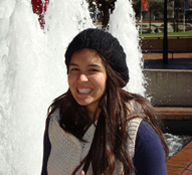 Kenisha
Leigh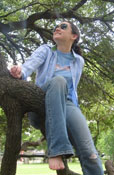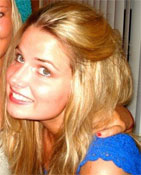 Nicole Sult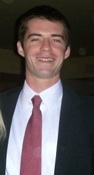 Sean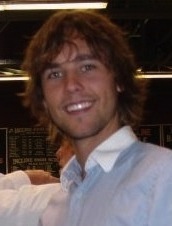 Tony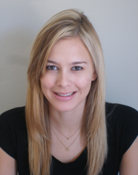 Clare