"Each week on Scrolling Scribe, editors will select their favorite archived articles and repost them for your reading pleasure. You're welcome."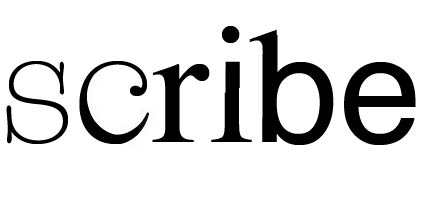 By Josephine Marat
Imagine yourself returning home one evening, opening your laptop, and logging on to YouTube. You become bored with all the mindless video clips, and you're about to shut down your computer when you see a thumbnail for what appears to be footage from a new spy flick. The film has been shot with an infrared camera and there is no audio feed, giving it an ominous and nerve-wracking quality. The camera is high above the ground, sweeping the desert landscape for something…or someone. All of a sudden, the camera locks in on a man stretched out on the rooftop of an elaborate home, enjoying the hot summer night with his wife and family. Curious to learn more about the man, you lean in a little closer to the screen, and then a blast of fire and a wall of smoke erupt out of nowhere, obscuring your view. You wait for the image to be restored, wondering what happened to the man and his family, until the smoke clears, and you're able to see the aftermath. Eleven bodies, including the detached torso of the man on the roof, are all that remain.
What you just saw was not the newest James Bond movie. It was a live video feed captured from an infrared camera on a CIA-operated unmanned aircraft, called a Predator drone. And the man who was killed? He was Baitullah Mehsud, the leader of the Taliban terrorist cell in Pakistan, one of the most wanted terrorist suspects in the world. While this particular footage is not currently available for civilians to see, you need not look further than YouTube to watch other videos of real Predator drone attacks. While Predator drones are responsible for taking out a multitude of dangerous terrorist suspects in Pakistan, they have received mixed reviews from domestic and international sources, to say the least. The legality of the program is often under scrutiny, and questions of ethics and the effect on international relations have been raised since civilians have been the unintended victims of multiple drone attacks. A thorough investigation of the use of Predator drones will show that the negative effects of the drone program far outweigh the causal benefits (Mayer, Predator War). It is clear that the technology of predator drones has advanced more rapidly than the strategies for using them, and while some citizens would rather turn a blind eye, the current system for secretly administering robotic killing needs to be carefully examined.
A Predator drone is a remote-operated unmanned aircraft used to target and kill terrorist suspects. Unmanned aircrafts were first introduced during World War I as surveillance vessels. They carried cameras and infrared sensors to gather intelligence without endangering troops, but issues such as short flight times, limited range, and communication/control were problematic. It wasn't until 1995 that the first Predator drone (and the concept of using these aircraft as weapons) was introduced. Today, the United States Air Force has about 50 Predator drones, and the size of the CIA Predator fleet is classified. Modern Predator drones operate in real time, providing the CIA and/or U.S. military with current and precise intelligence (Davidson). "A Predator can fly up to five miles for 16 hours…Its sensors can transmit optical, infrared, and radar images back to its remote operators. Each Predator carries two Hellfire missiles under its 48-foot wingspan. Propelled by a single rear propeller, the aircraft flies about 90 mph" (Davidson). Predator drones are operated by current and former military and government officials, and civilians in control centers that are often located hundreds (if not thousands) of miles from their targeted areas. The Predator drones are controlled with joysticks, and it typically takes no more than the push of a button to lock onto a target and fire a deadly missile. Victims of drone attacks may never have been in the same country as their assailants, and drone operators may never see their targets as anything more than images on a screen. The drone program has effectively removed the human element from modern warfare, leaving the process of eliminating targets eerily similar to playing a video game.
The newest models of drones are referred to as UCAVs, and they take the concept of an unmanned aircraft to an entirely different level. Manufactured by multi-billion dollar company Lockheed Martin, the UCAVs currently cost hundreds of millions of dollars to produce, but their cost is expected to drop to around $15-$20 million dollars once mass production begins. UCAVs are not controlled by human remote-operators. All of their components—including flight, video, and weapon systems—are programmed into the aircraft itself. Prior to takeoff, "all the operator has to do is load software containing flight and battle plans and press 'Enter.' The computer takes it from there" (Brzezinski). While UCAVs do have the ability to launch missile attacks without human involvement, this feature has only been utilized for testing purposes. At this time, the United States government requires that a human operator makes the final decision to deploy a missile attack in order to maintain the highest level of accuracy and efficiency (Anonymous, Interview).
The fact that predator drones are operated under two distinct United States programs causes significant problems. The military and the Central Intelligence Agency (CIA) programs have agendas primarily in Afghanistan and Pakistan. The military program is required to operate under the laws of conventional warfare: it is publicly acknowledged, operates in recognized war zones, and targets enemies of United States troops stationed in those war zones. However, the CIA program is a covert program that operates behind a veil of secrecy. Its targets are located wherever terrorist suspects can be found, including countries where U.S. troops are not based. According to Juan Zarate, a counterterrorism adviser in the Bush Administration, "The intelligence agency declines to provide any information to the public about where it operates, how it selects targets, who is in charge, or how many people have been killed." (Mayer, Predator War).
The fact that U.S. officials find it necessary to run two distinct drone programs is troubling. If there is a single, central purpose to utilizing Predator drones—that being to increase the safety of the American public by reducing the number of at-large terrorist suspects—why can't the drones be operated under a single, central program? The duality of the program implies that U.S. officials have two divergent agendas they are trying to carry out and only one of those agendas has been made public.
While many might assume that the program was most heavily utilized during the presidency of George W. Bush, President Obama has accelerated the program to an alarming rate. "The Obama administration has carried out as many unmanned drone strikes in its first ten months as the Bush administration did in its final three years" (Mayer, Predator Drones). In fact, the first two airstrikes under President Obama took place on the President's third day in office. According to the New America Foundation, President Obama is sanctioning Predator Drone attacks at the rate of approximately one per week; and estimates have been made that suggest that between 300 and 600 people (including innocent bystanders and children) were killed by drone attacks in 2009 alone (Mayer, Predator War).
However, research shows that the number of people reported killed by drone attacks varies greatly from source to source. For example, the assassination campaign of Mehsud took place over the course of 14 months, and up to 321 people were reported dead by Pakistani officials as a result (Mayer, Predator War). But a current Lockheed Martin employee (who has chosen to remain nameless) reports that an internal newsletter released by the company in January 2009 reports much lower numbers. "What we've been told, and what I believe to be true, is that the death toll numbers have been inflated by tribal leaders to make us [Americans] all look like the bad guys. Most of the numbers reported come from 'unnamed sources' who 'just happened to be there' at the time the drones missiles were dropped" (Anonymous, Interview). When asked about the Mehsud killing, the employee asserted that it was a perfect example of the number inflation:
"Before the successful airstrike, the attack on the funeral [where Mehsud was believed to be in attendance] is what got most people up in arms. It was reported that something like 100 people were killed, but again this number came from some of the people in attendance. What's important to acknowledge here is that these people were attending the funeral of a high-ranking Al Qaeda militant. Those who died were not innocent civilians; they were supporters of Al Qaeda, as were those who lived to report the number of civilians killed. Inflating the number boosts anti-Americanism, which promotes their agenda" (Anonymous, Interview).
Discrepancies in death tolls is not uncommon during times of war, but the unique issue here is that the CIA has refused to release its own report on casualties of drone attacks. If Lockheed Martin is correct in its claim that the number of casualties is being purposefully reported incorrectly by Al Qaeda sympathizers, the CIA's omission of information is only enabling the practice. Without an official number from the United States government, the reports of the Pakistani media are left unchallenged and anti-American sentiment is fostered under false pretenses. While a press release might also spark political discussions on the legality of the drone program, a statement from the CIA would display the American government's willingness to be held accountable for the targeted killings. Providing the domestic and international public with factual accounts of the drone attacks would help regain the trust of the American people and the respect of concerned citizens worldwide.
The United States has had an active ban on assassinations since 1977 when President Gerald Ford declared, "No employee of the United States Government shall engage in, or conspire to engage in, political assassination." Presidents Jimmy Carter and Ronald Reagan both added to Ford's executive order, so that the final statement banned any person acting on behalf of the U.S. government from being involved in assassinations of any sort (Hentoff). However, in response to the terrorist attacks on September 11th, legislation was passed that "declared that terrorism was no longer a crime; it was an extension of war. Soldiers are privileged to kill enemy combatants in a war, and America is legally allowed to defend itself. And these targeted killings became an extension of the global war on terror" (Mayer, Predator Drones). By this logic, the drone program is technically legal, but many people are voicing concern over the secrecy of the program.
One such person is Philip Alstoun, the United Nations Special Rapporteur on Extrajudicial, Summary, or Arbitrary Execution. Alstoun is not opposed to the program as a whole, and he has expressed that "there may be circumstances in which the use of such techniques is consistent with applicable international law;" but he goes on to assert that the legality of these techniques can only properly be assessed if the CIA ceases to withhold vital information on their program (UN News Centre). If the CIA continues their refusal to report such information, they may be found guilty of breaching international law. The problem as it stands is that the CIA is running a self-governing program that is killing a considerable number of people, and there is no one policing them or holding them accountable for their actions.
The reaction from the Pakistani people and Pakistani government officials varies greatly. Negative sentiment may have started with the fact that the United States government was not initially forthcoming with information that Predator drones were indeed flying over tribal areas of Pakistan. When questioned by the Pakistani government, the United States admitted that there were drones patrolling the area, but the drones were simply surveillance drones and were not capable of dropping bombs. Pakistani officials were not convinced and asserted that the aircrafts violated Pakistani sovereignty. Additionally, Pakistani officials complained that the Predator drones were too often targeting Al Qaeda terrorist suspects instead of Taliban militants to the extent that the United States refused to act on Pakistani intelligence that pinpointed the location of a known Taliban leader (Khan, Schifrin). The United States has also ignored Pakistan's invitation to share its information and technology, forcing Pakistanis to fight thewar on their own soil alone.
But although United States and Pakistani officials both deny having discussed the Predator drone program, the governments have reached some sort of accord. In March 2009, the Obama administration began allowing the Pakistani government to nominate some of its own terrorist targets, including Beitullah Mehsud. This allowance has quieted a lot of political protestors, but it does not address the fact that Predator drones are responsible for a significant number of civilian deaths.
However, Pakistani intelligence agents have leaked information regarding some unnamed gadgets that have greatly increased the accuracy of the drones, which in turn reduces the number of accidental casualties. Local residents refer to the gadgets as "pathris," which literally means "small things." They are little signalling devices that can be thrown into the houses of targets. Onlookers have reported seeing specific houses blown up by drone missile while neighboring homes remain unscathed. Shah, a former Pakistani intelligence agent, "insists the local population on the whole will not openly oppose U.S. airstrikes if there are few civilian casualties and the target is a foreign militant," but he goes on to suggest that the pathris are also being used by local Al Qaeda sympathizers to transmit false information to the drones in an effort to kill their personal enemies (Schifrin). This brings to light an inherent problem with technological warfare: robots are unable to account for human cunning. While soldiers are trained to detect friends from foes, computerized devices can become agents of foul play if they fall into the wrong hands.
Although the drone program is actively preserving the lives of American soldiers, the response from the troops is surprisingly negative, and officials of the program are finding it difficult to recruit top Naval and Air Force officers. There are two major reasons behind this: the first being the impersonal and unreliable nature of machines; and the second is the dishonorable stigma of the Predator drones. Chuck Spinney, a government official who has worked in the Pentagon for the better part of 30 years, states that "UCAV technology relies heavily on computer modeling and pattern recognition to identify and anticipate enemy movements" (as quoted in Unmanned Army). While drone operators are still responsible for locking onto targets and deploying missiles, the relationship between man and machine is completely different than in previous wars fought when pilots were required to fly their aircraft with stealth and precision lest their own lives be lost. In a war of robotics, if a drone malfunctions, the operator will remain safely unaffected while an innocent civilian may be killed thousands of miles away. "To a robot, an 80-year-old grandmother in her wheelchair is just the same as a T-80 tank; they're both just a series of zeroes and ones" (Singer, Myers). Many soldiers are unwilling to support a program that takes them out of the cockpit and puts a machine in control. This could have negative implications on the future of the drone program, as it will fall into obscurity without a strong team of men and women willing to dedicate themselves to its success.
Evidence that drone operators suffer a higher rate of post-traumatic stress disorder than pilots who physically man their aircraft carriers is also making it difficult for recruiters. Donning flight suits is a common practice of many of the drone operators, even though there is no practical reasoning for doing so; and most operators return to their homes after a regular nine to five, just like any other civilian office worker. This unsettling juxtaposition of violence and docility weighs heavily on the minds of the operators, and often times it manifests in psychological disorders (Mayer, Predator Wars).
Additionally, Predator drones are widely viewed as a very dishonorable means of warfare. Proponents of the program argue that America's leading technological advancements intimidate other countries and make America seem almost untouchable. However, an editor of a major newspaper in Lebanon expressed a very different opinion in response to an American drone flying overhead: "It's just another sign of the cold-hearted, cool Israelis and Americans, who are also cowards, because they send out machines to fight us. They don't want to fight us like real men, because they're afraid to fight. So we just have to kill a few of their soldiers to defeat them" (as quoted in Wired For War). The editor's quote is evidence of how anti-American sentiment expands due to the use of Predator drones.
But perhaps the most alarming thing to consider is the effect the drone program has on the American people, because it would outwardly appear that there is no effect at all. Because of the lack of domestic media coverage on the subject, most American civilians do not even know that Predator drones exist; meanwhile the presence of the drones is threatening the sovereignty of multiple nations and greatly increasing international anti-American feelings. Furthermore, the few Americans who are aware of the drone program most likely have limited knowledge gained from strategically biased (and very brief) news reports on the attacks considered to be the most successful. Civilian deaths are rarely mentioned, and the faces of the deceased are not pictured. This promotes the idea of a victimless war, which allows the CIA to continue operating the drone program with little to no public resistance.
Although the drone program has been instrumental in killing a significant number of terrorist leaders, it is not currently being operated in a manner that is beneficial to America or its allies. Growing anti-American sentiment over the United States government's disregard for sovereignty is severely damaging international relations, as is the increasingly popular opinion that Americans are cowardly and lack morals. If the drone program is to remain active, the CIA needs to uphold international laws and submit to being held accountable by the United Nations. The program needs to be transparent and managed under the watchful public eye in order to rebuild a positive view of America and maintain the safety and security of American soldiers and civilians.
Works Cited:
Anonymous Lockheed Martin Employee. Personal Interview. 15 March 2010.
Brzezinski, Matthew. "The Unmanned Army." The New York Times, 20 Apr. 2003. Google Scholar. Web. 26 Feb. 2010.
Davidson, Keay. "Predator Drones are the Future of Warfare." The San Francisco Chronicle, 6 Nov. 2002. Google Scholar. Web. 26 Feb. 2010.
Hentoff, Nat. "Obama's Extra-Judicial Killers Subvert American Values." Milford Daily News 24 Nov. 2009. CATO Institute. Web. 26 Feb. 2010.
Khan, Habibullah, and Nick Schifrin. "Allegations That CIA Predator Drones Have Bases in Pakistan." ABC News/International. ABC News, 23 Feb. 2009. Web. 26 Feb. 2010.
Mayer, Jane. "Jane Mayer on Predator Drones and Pakistan." The New Yorker. Conde Nast Digital, 21 Oct. 2009. Web. 26 Feb. 2010.
Mayer, Jane. "The Predator War." The New Yorker. Conde Nast Digital, 26 Oct. 2009. Web. 26 Feb. 2010.
Schifrin, Nick. "U.S. Drones Strike with Deadly Accuracy." ABC News/International. ABC News, 19 Nov. 2008. Web. 26 Feb. 2010.
Schmitt, Eric, and James Dao. "Use of Pinpoint Air Power Comes of Age in New War." The New York Times, 24 Dec. 2001. Web. Google Scholar. 26 Feb. 2010.
Singer, P. W., and Joanne J. Myers. "Wired for War: The Robotics Revolution and Conflict in the 21st Century." Carnegie Council, 5 Feb. 2009. Google Scholar. Web. 26 Feb. 2010.
Somerville, Keith. "US Drones Take Combat Role." BBC News World Edition. BBC, 5 Nov. 2002. Web. 26 Feb. 2010.
"UN Rights Expert Voices Concern Over Use of Unmanned Drones by United States." UN News Centre. 28 Oct. 2009. Web. 26 Feb. 2010.
---