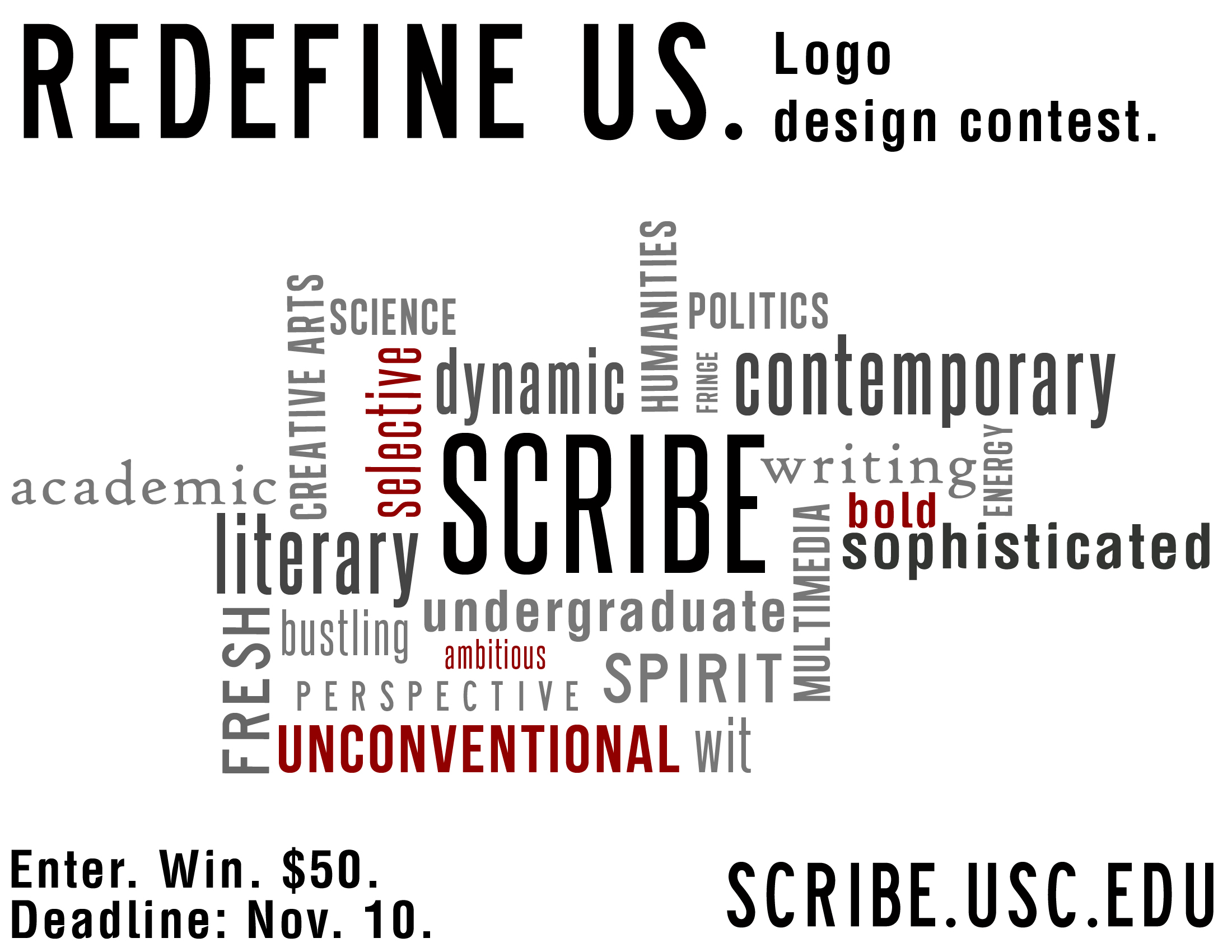 For all those who have been bogged down in the past few weeks by those pesky midterms and course papers and were prevented from taking part in our logo design contest, you are in luck! The editors of Scribe have decided to extend the logo contest deadline to November 10th. This new time parameter for the contest brings with it new design requirements.
Please submit as high-resolution .jpeg files to scribe.usc@gmail.com. Feel free to send us multiple logos based on your conceptual design.
Recognition on our website/Facebook/Twitter and a $50 gift card to the USC Bookstore still await the winner. Best of luck!
New Contest Requirement
Graphic Identity:
In all that we do, the editors of Scribe seek to capture the unique blend of USC and Los Angeles culture shines through every word, encouraging the reader to view social and political issues through our eyes. Scribe represents what the USC student sees. The Scribe logotype should include a combination of the word "Scribe" and its accompanying image. We're looking for a logo that puts a modern, unpretentious spin on an antiquated idea.
Color Scheme:
Black (HEX: #000000) and USC Cardinal (HEX: #990000)
Typeface:
Typeface should be sans serif (i.e. Helvetica, Bebas Neue, Alegre Sans NC, Lane A, Big Noodle Tilting, Steelfish eb, Euro Caps, BDP Fox)
Logo:
The logo design should fit into a horizontal or square layout. We recommend submitting in both formats.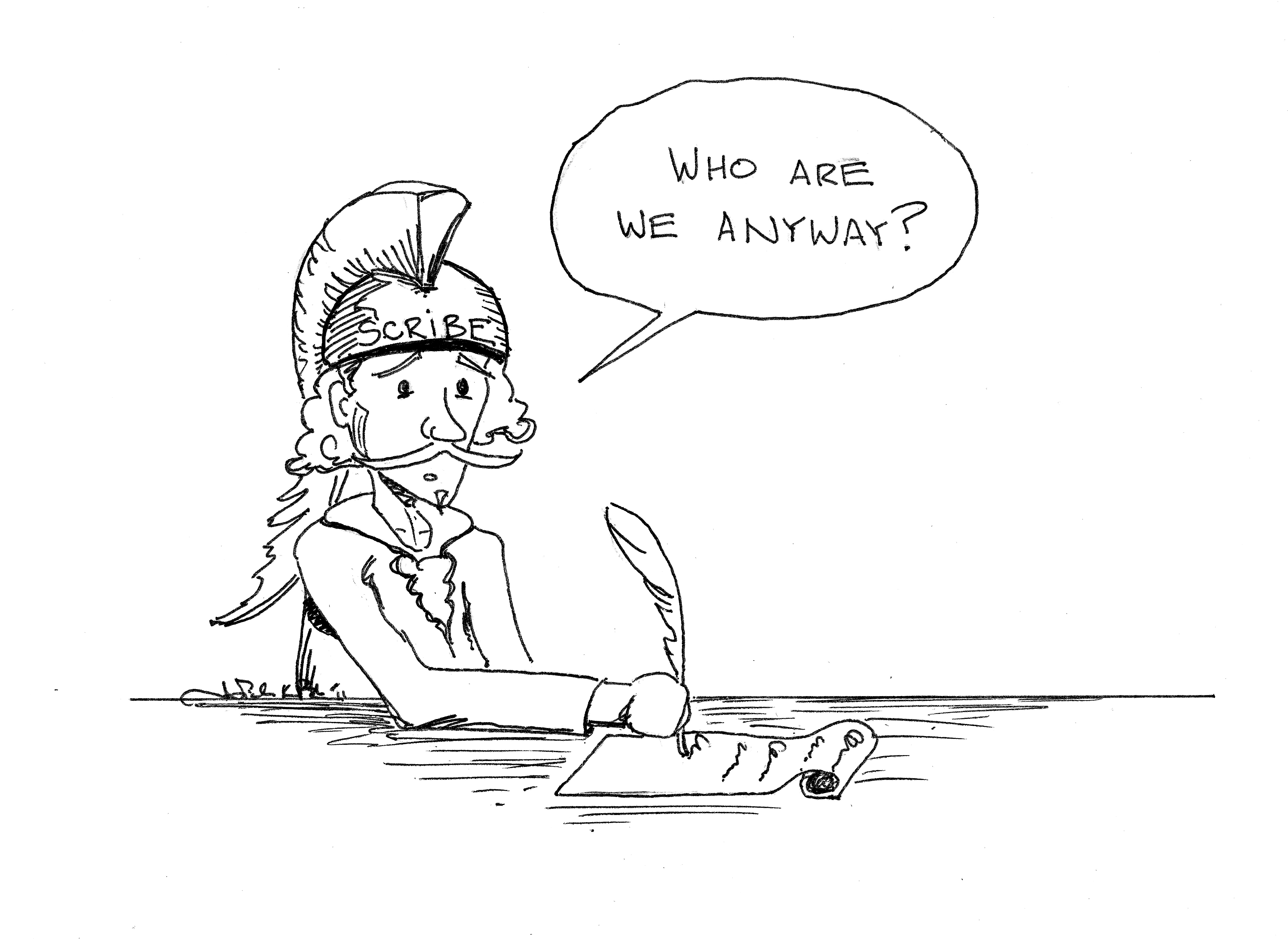 ---