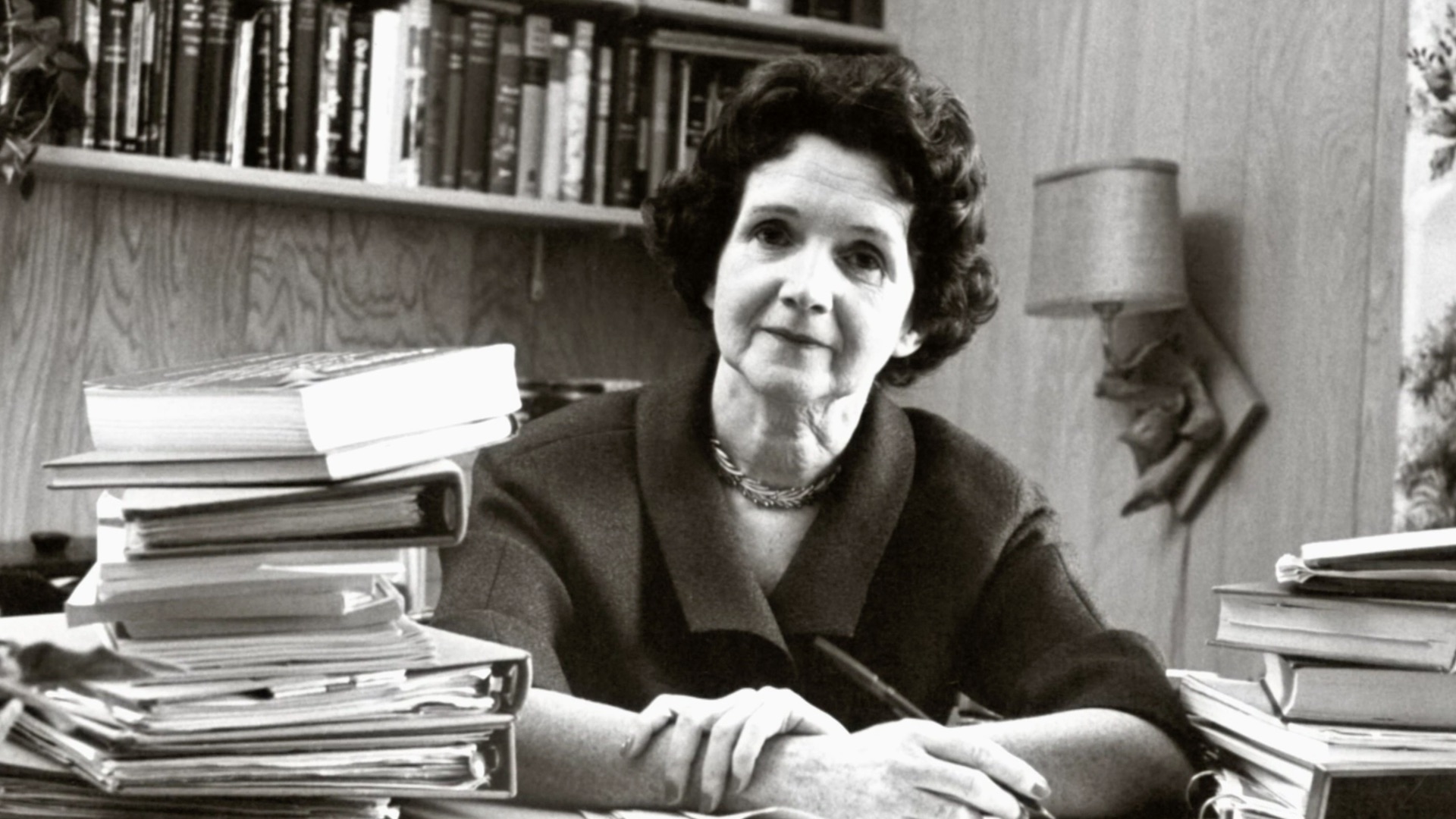 "In nature nothing exists alone."- Rachel Carson, Silent Spring
Rachel Carson first expressed her love of nature as a writer and later as a marine biologist. She graduated from Pennsylvania College for Women in 1929 and went on to study at the Oceanographic Institute at Woods Hole and later receive her MA in Zoology from Johns Hopkins University in 1932. She combined both her love of writing and nature to write radio scripts for the Bureau of Fisheries during the depression. Her career really started when she was hired as a scientist and editor for the publication at the U.S. Fish and Wildlife Services. She was only the second woman to have ever have been hired there.
Throughout her career she wrote books on the world around her, especially the sea.  One in particular was titled "The Sea Around Us" which has been described as a biography of the sea and became an international bestseller. Her books combined physical explanations of life with little miracles of what happened. These books made a name for her as a naturalist and she resigned from government service in 1952 to completely devote herself to writing.
She was profoundly impacted by the use of chemicals during WWII and wanted to warn the public about the dangerous long-term effect of misusing pesticides. This inspired her book, "Silent Spring", in which she calls out the practices of agricultural scientists and the government. She was attacked for her controversial viewpoints, but courageously continued to speak-out. She testified before congress in 1963 to ask for new policies to protect human health because despite the fact that she studied primary animals and the natural world she was aware of the impact humans had on the world. Despite the initial pushback, Carson eventually saw progress and received praise for her work as she was honored by many societies including the National Audobon Society and the American Geographical Society as well as induction into the American Academy of Arts and Letters.
Sadly, Carson became ill with breast cancer and past away only two years after the book's publication. In 1980, she was posthumously awarded the Medal of Freedom for her environmental efforts.
_____________________________________________________________________________
Bibliography:
Debra Michals, "Rachel Carson", Natural Women's History Museum, 2015, https://www.womenshistory.org/education-resources/biographies/rachel-carson
Linda Lear, "Rachel Carson's Biography", The Life and Legacy of Rachel Carson, 2015, http://www.rachelcarson.org/Bio.aspx
Linda Lear, "One Way To Open Your Eyes Is To Ask Yourself, What if I Had Never Seen This Before? What if I Knew I Would Never See It Again?" The Life and Legacy of Rachel Carson, 2015, http://www.rachelcarson.org/
---