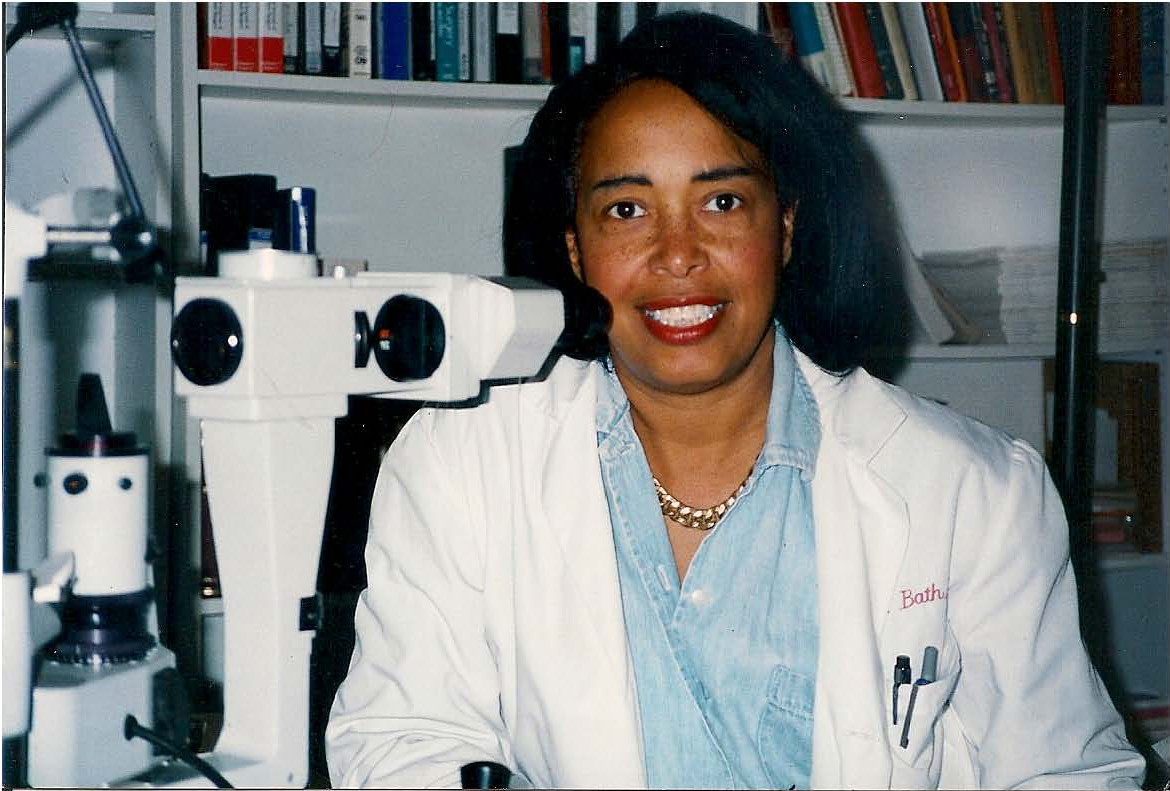 "Believe in the power of truth…Do not allow your mind to be imprisoned by the majority thinking. Remember that the limits of science are not the limits of imagination"
– Dr. Patricia Bath
Dr. Patricia Bath was the first African American to complete residency in ophthalmology in 1973. She became the first female faculty member in the department of ophthalmology at UCLA's Jules Stein Institute and the first African-American female doctor to receive a medical patent when she invented the Laserphaco Probe for cataract treatment in 1986. The Laserphaco Probe improved treatment for cataract patients by harnessing laser technology to create a less painful and more precise treatment of cataracts. It helps to restore the sight of patients who haven't been able to see for more than 30 years
Dr. Bath was born in Harlem, New York. Her parents encouraged her education by supporting her academic interests and even buying her a chemistry set. This inspiration payed off because at the age of 16 she became one of a few students to attend a cancer research workshop sponsored by the National Science Foundation (NSF). The head of the program was so impressed with her that some of her findings were even included in the final paper. She attended Howard University where she obtained a medical degree. Following her graduation, she began a fellowship at Columbia University. She conducted research in the field of ophthalmology. Her studies revealed that African Americans were two times more likely to suffer from blindness and eight times more likely to develop glaucoma. She reached the conclusion that the high prevalence of blindness among African-Americans was due to lack of ophthalmic care. This research led her to create a community system which increased eye care to those who were unable to afford treatment. Volunteers trained as eye workers. They visited senior centers and day care programs to test vision and screen for cataracts, glaucoma, and other harmful eye conditions. In 1976, she cofounded the American Institute for the Prevention of Blindness, an organization whose mission is "to protect, preserve and restore the gift of sight".
Throughout her career she experienced instances of sexism and racism despite university policies, but she was determined to overtake these "glass ceilings" and she clearly did as is evidenced by her numerous achievements. She has received countless awards and titles including, "Howard University Pioneer in Academic Medicine" and has continued to encourage students to achieve great things.
________________________________________________________________________________________________________________
Bibliography:
"Patricia Bath. Biography." Biography.com, A&E Television Networks, 9 Feb. 2016, www.biography.com/people/patricia-bath-21038525
"Dr. Patricia E. Bath." USA.gov, Celebrating America's Women Physicians, cfmedicine.nlm.nih.gov/physicians/biography_26.html.
---