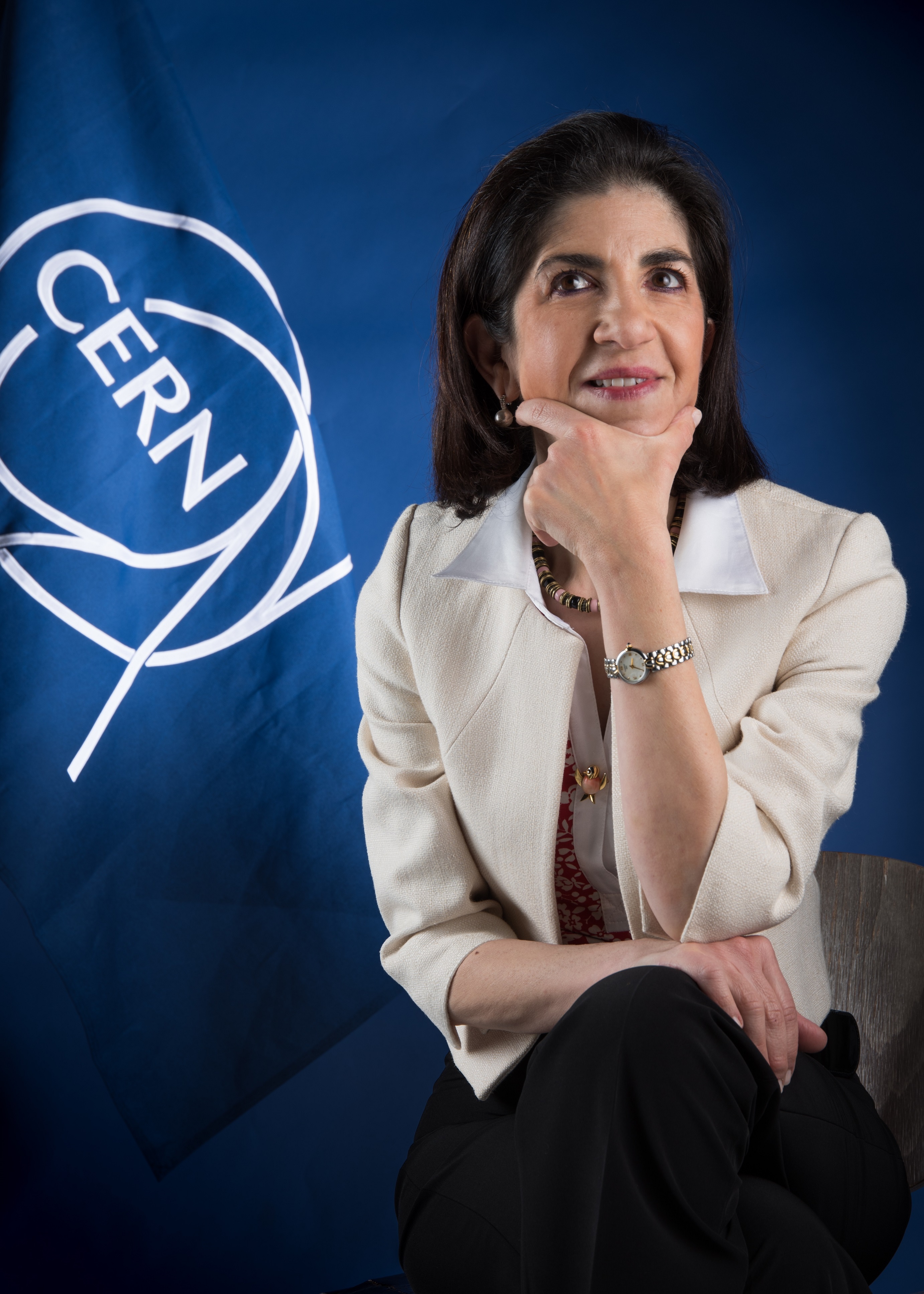 "The search for knowledge is a long and difficult task"- Fabiola Gianotti
Dr. Fabiola Gianotti is an unwavering optimist who grew up loving both science and art by taking influence from her parents in Italy. As a child, she dreamed of becoming a prima ballerina at La Scala in Milan or with Bolshoi in Moscow while also grew inspired to do scientific research after reading a biography on Marie Curie. In the arts realm, she learned that her talents fell in piano, not dance, and received a piano degree in Italy where she thought about becoming a professional classical pianist. However, she decided instead to pursue her science passion as she said, "I could cultivate music, but not physics, as a hobby".
She went on to receive her PhD in experimental particle physics from the University of Milan in 1989 and later became a research physicist in the department at CERN (The European Organization for Nuclear Research). CERN currently own the largest and most powerful particle accelerator which is a machine used to accelerate subatomic particles to high velocities through electromagnetic fields. Gianotti had a chance to work on experiments with CERN including the large electron positron collider (LHC). She served as the project leader of the ATLAS collaboration at CERN which was an LHC experiment in the observation of the Higgs boson, which explains why some other elementary particles have mass. This particle proved so important that it has been nicknamed the "god particle". In 2012, she and the leader from the co-team were the ones to announce this momentous discovery to the world.
She became the first woman to hold the director-general position at CERN where only 12 percent of the 2,500 physicists and engineers are women. Even in this largely male-dominated field she insists that she has never faced any discrimination because of her sex. She has become a role model for young women to look up to because of her leadership in science much as she looked up to Marie Curie as a young girl.
She has been awarded many honors such as Cavaliere di Gran Croce dell'ordine by the Italian President Giorgio Napolitano and received the Special Fundamental Physics Prize of the Milner Foundation as well as the Medal of Honor of the Niels Bohr Institute of Copenhagen, to name a few. As for her research, her optimism serves her well as the LHC continues to collect data about fundamental physics with increasing proton beam intensities and hopes to answer many questions about the nature of dark matter and why nature prefers matter to antimatter.
________________________________________________________________________________________________________________
Bibliography:
Sciolino, Elaine. "A Celebrated Physicist With a Passion for Music." The New York Times, The New York Times,  www.nytimes.com/2018/03/07/science/fabiola-gianotti-physics-cern.html.
"Dr. Fabiola Gianotti", IOP Institute of Physics, www. iop.org/about/awards/hon_fellowship/page_68416.html
---