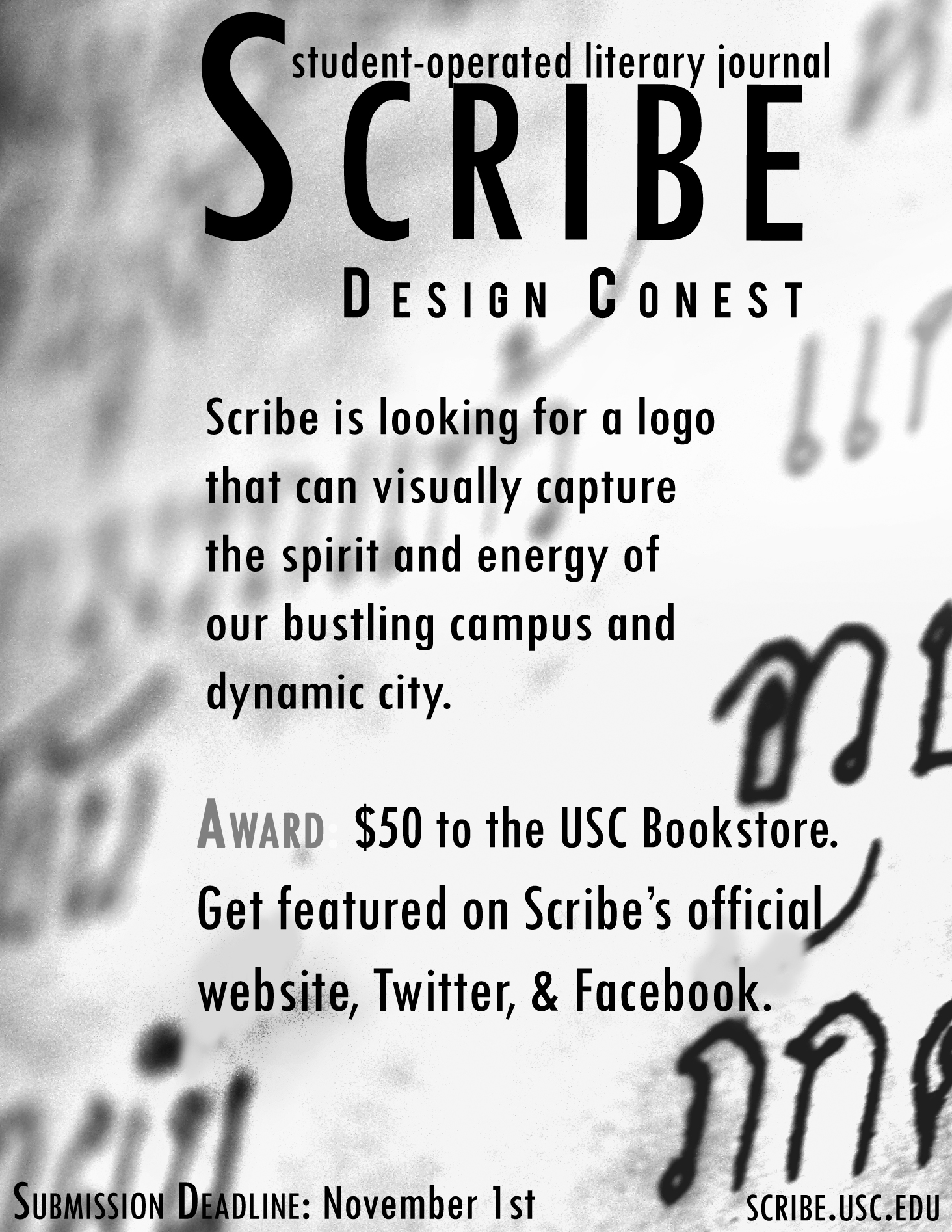 The editors of Scribe are searching for a captivating, new logo to grace the pages of its online student-operated literary journal. What are the guidelines, you ask? Only that the new logo is able to visually capture the spirit and energy of our vibrant campus and dynamic city. The contest is open to all USC students to stretch their artistic muscles, earn some serious kudos as a graphic designer, and collect some extra spending money. The winning design will be featured on Scribe's official website, Facebook, and Twitter pages and the lucky designer will be awarded a $50 gift card to the USC Bookstores. The winner will be announced on November 1, 2011 .
Email your logo to scribe.usc@gmail.com as a jpg.
Also, since the editors are feeling particularly generous of late, by simply selecting the "Like" button on Scribe's Facebook page, following Scribe on Twitter, or commenting on a blog or article published on Scribe's website, you will be automatically entered for a chance to win other great prizes.
Enjoy Scribe's electronic pages of literary bliss and good luck to everyone!
---