It is a widely accepted notion in the Social Sciences that humans construct gender by performing culturally established gendered behaviors drawn from an existing repertoire, which either conform to or resist conceptions of masculinity and femininity. When carried out by a large number of individuals, these "performances" make up a social gender display that can reinforce, and potentially alter, prevailing hegemonic gender definitions. Brands, as common social institutions, are often drawn from this repertoire; they embody widespread rhetorical forms and commodities that can function as "symbolic gender identity markers" for individuals in performance (Avery, 5).  Indeed, research into consumer behavior repeatedly finds that consumers associate gender with brands and commodities, because they relate to brands as they would to partners or friends: as extensions of their "selves" (Grohmann, 106). They are said to "adorn…gender displays with these brands as tangible markers that help materialize gender; enlivening who [they] are as men or women" (Avery, 5). Conversely, brands gender themselves to sell to these very needs, and a brand-consumer negotiation of gender is formed. Examples of this negotiation "in performance" might be a "Jack" who wears Ed Hardy and rides a Harley Davidson and a Gucci–obsessed "Jill"; presuming that choice of brands directly correlates to their gendered identities.
Indeed, gender often takes center stage in many brand narratives, as the words and symbols that will identify brand "personalities" are strategically borrowed "from the dominant stereotype of today's woman or man" (Alreck, 2). By way of reflecting stereotype rather than promoting variation, brand-consumer relations have a stake in perpetuating a hegemonic definition of masculinity and become relevant in thinking about whether or not the brand-consumer arena is an opportunistic space in altering oppressive definitions of maleness, especially in light of recent trends in consumer resistance and change through consumption ("commodity activism"). Presuming that mass mediated brand content trickles down to consumers and directly establishes their hegemonic conceptions and dominant ideologies, although individual agents are free to culturally resist hegemonic ideals of masculinity via commodity activism – through consuming or identifying with brands that counter them – such actions do not have the capacity to alter existing hegemonic definitions.
Hegemonic Masculinity, Commodity Activism and the Increasingly Tolerant Society
As established in existing scholarship, the hegemonic definition of masculinity is a societal ill, as it places countless numbers of men in psychological distress for "[not fitting] the hegemonic mold."[i] Despite a growing depiction of non-hegemonic masculinities in the media and in popular culture, men who do not fit the hegemonic conception of their gender are enduring at least some form of psychological strain. Recent years have brought with them an arguable improvement in the hegemonic definition of the homosexual male, with growing variation of his portrayal in popular culture; however, the heterosexual male who dances ballet, writes prose and is openly sensitive, has yet to find redemption. His hegemonic ideal still discourages him from engaging in "feminine" activities, such as being outwardly romantic,  sentimental, or "more interested in the arts than in sports" (Alreck, 5). He is generally unaware of why he feels compelled to fake hypermasculinity among his fellow peers, but does so most of the time[i]. While some might point to the metrosexual and other forms of arguable fluidity in male expression, present-day Western society's dominating standard of the male still discourages traits of femininity (emotion, sensitivity and expression) in his interests, activities and mannerisms.
Relevant academic discussion reveals that our times have yielded a new form of cultural resistance through consumption, coined "commodity activism". This form presupposes that consumption practices hold political power, that a brand's communication is not strictly commercial, but can, in fact, signify a political cause or stance. Furthermore, commodity activism proposes that a consumer can either support a cause or effectively counter it by choosing to consume or identify with a brand. Based on this model, an individual who wears a "Legalize Gay" t-shirt, for example, is effectively contributing to the cause of gay marriage by way of mere consumption and performance. This invites an examination of whether or not these practices can lead to significant changes in the hegemonic definition of masculinity as a pervasive societal ill.
Before tackling these questions, it is important to consider the current political landscape with regard to non-hegemonic definitions. Recent years have brought with them an increasingly tolerant popular discourse surrounding individuality and difference in the United States. This discourse includes the notion of "being one's self" (as symbolized by Lady GaGa and her "Born This Way" rhetoric, Glee and other subjects in popular culture), a growing public endorsement of gay marriage that has reached the presidential level and the likely subsequent "coming out" of major brands as gay-friendly (evident in high-profile campaigns of brands like Ray Ban, Gap, Google and Target exhibiting themes of gay pride). In a similar vein, consumer researchers are writing that we are currently in a post-gender period in which the stark lines that historically have divided men and women's consumption are blurring; masculine and feminine identity markers become more valuable to consumers when gender roles are permeable, making gendered consumption a powerful force in the postmodern era (Avery, 34).
Such a promising landscape with regards to both contemporary notions of cultural resistance, as well as a growing tolerance of the non-hegemonic, provides hope for an increasingly fluid societal definition of maleness. Presuming a top-down model of dominant ideologies in brand communication, which assumes that mass mediated brand content trickles down to consumers and directly establishes their hegemonic conceptions and dominant ideologies, the following question becomes relevant: If brands were to increasingly encompass non-hegemonic portrayals of masculinities, as they have begun doing with sexualities, would society's hegemonic definition of masculinity in turn become more flexible?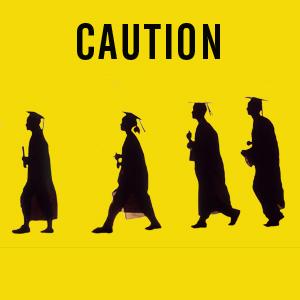 Research Reveals Commodity Activism as Inopportune in Redefining Masculinities
Contemporary research on gendered brands suggests what Fischer and Gainer hypothesized in 1994: gendered consumption is ubiquitous and enduring as long as it is rooted in stereotype (Avery 3). That is, consumption practices are shaped by and support other mutually reinforcing social practices that contribute to or reflect the current gender order, and they do not have the power to alter it (Avery, 3). All evidence points to mass resistance of bent or altered definitions of masculinity communicated by brands to a "[general failure] to accept an extension [deviation, or androgyny]…of the traditionally masculine brand" (Kwong, 68). Thus, as all existing research suggests, changes in masculine brands or consumer practices against the hegemonic definition do not have the potential to yield any substantial change.
In her recent study of the masculine-gendered Porsche brand's deviation from its masculine personality via the introduction of its first "feminine-gendered SUV" (the Cayenne), Avery finds that the emergence of non-hegemonic masculinities in a brand's communication results in immediate resistance by the brand's "core gender consumers," or those brand loyalists who directly associate with the brand's hegemonic masculine definition (Avery, 23). In her netnographic analysis of the Porsche online community's reactions to the Cayenne, Avery finds that those core consumers respond to the gender-bending of the brand by fighting for its traditional masculinity markers through collective identity work (Avery, 22). Through this, they strengthen the brand's gendered meanings, paradoxically increasing its potency as an identity marker of the hegemonic ideal as they perceive "inferior masculinities" are encroaching (Avery, 4). Specifically, Avery describes the following observations as the overarching reaction to the bending of hegemonic masculinities in the brand:
"When men refuse to share their masculine identity markers with [conceptions of] men whom they deem inferior, they reinforce their power advantage and buttress hegemonic masculinity as the prevailing cultural standard in their brand community. However, at the same time, through gender stereotyping that elicits and reinforces recognizable pejorative subcategories within the gender spectrum, existing [core gender consumers] contribute to the creation of a complex gender status hierarchy where more nuanced gender identities, beyond the [masculine/feminine] dichotomy, such as the poseur, are defined and strategized. By defending their masculine identity markers, they defend their position at the top of the gender order and suppress alternative definitions of gender that are emerging for men." (Avery, 36)
Essentially, what Avery discovers is that when non-hegemonic masculinities are incorporated into the personality of a brand that traditionally stands for a hegemonic masculinity, its core consumers will partake in derogatory gender stereotyping, likely forming an outgroup as they maintain themselves and their fetishism of hegemonic gender symbols as the "ingroup". Thus, she coins such a move as a perceived "gender-contamination" by those consumers (Avery, 22). Specifically, the core consumers constructed an "outgroup" especially for the proponents of the SUV, coined the "poseurs," those males "of no balls" depicted as deviant from traditional definitions of masculinity and emasculated by their consumption of the slightly feminine Cayenne (Avery, 23). Online discussion of this ingroup revealed the core consumers as accusing those supporting the SUV as "bitches" and "fags" – not understanding the technical working of "real" Porsche cars, and lacking an appreciation of the brand's illustrious racing heritage.
As Avery suggests, the poseurs stereotype indicates that "to truly grab the phallus, one must embody the masculine ideals of the brand; and thus the Cayenne SUV and its "poseur" consumers become ostracized from the brand, along with the threat of a new, non-hegemonic masculine characterization" (Avery, 25). She further argues, "this separation allows [the hegemonic definition's supporters] to psychologically renew their commitment to the Porsche brand as a traditionally masculine identity marker without accepting its dilution" (Avery, 28). By way of her research, non-hegemonic masculinities are found to completely be "denied access to brand meanings," and any hope to alter the existing hegemonic masculinity through branding and consumption becomes eliminated.
While some might argue that brand extensions are a viable means for expanding a brand's personality (which might include sociopolitical nuances), further research in consumer behavior and gendered brands deems this option as equally ineffective as the former. Interested in finding out whether extended brand personalities portraying non-hegemonic masculinities would successfully penetrate into the marketplace, Kwong hypothesized that using an extension strategy "would allow the company to leverage on the current brand associations as well as build new gendered brand strategy." Alas, the study conclusively demonstrated that any brand extension that does not adhere to its original image fails, and the same resistance described by Avery takes place, thus keeping the hegemonically masculine brand in place. Furthermore, he found that, in such an instance, men will grow "more wary and skeptical of the original brand" (Kwong, 72-73). This suggests that men's strong association with their hegemonic definition not only ostracizes those who do not adhere to it, but could in fact be "a hindrance for brands trying to extend beyond their traditional market segment" (Kwong, 74).
Complementing the aforementioned evidence, Authors Kimmel and Tissier-Desbordes (1999) analyze men's resistance of varied masculinities in brands. They explain this coined "gender trouble" as a perpetuation of social fears in accepting other types of consumption as a response that grows more as society becomes more tolerant of homosexual men, "metrosexuality," and other masculinities (Otnes, 322). The male consumer experiences two tensions in particular when they are introduced to bent or extended brands as examined in the aforementioned experiments. The first is a fear of appearing homosexual, and the second is individuality versus conformity to gender norms (Otnes, 323). To combat these tensions, men diligently monitor their boundaries of "acceptable" hetereosexual, masculine behavior and engage in "masking," or actions that consumers take to hide the consumption or participation in non-hegemonic masculine ideals in the marketplace (Otnes, 323).
Studies in gender stereotyping suggest the roots of this reality are deeply embedded in society and patriarchies. Masculine traits almost always tend to be regarded more highly than feminine traits (Kwong, 68). Since a brand is used as an expression of one's personality, the greater social desirability for masculine traits would be manifested in consumers' choice of products and brands. Specifically, it is the men themselves who are preventing the expansion of their own gender definition. Men are found not only to reject varying notions of masculinity in the brand arena, but they also "tend to exaggerate the difference in brands more markedly than women" (Kwong, 68). They tend to perceive a masculine brand or commodity to be more masculine and a feminine brand or commodity to be more feminine (Kwong, 68). Furthermore, they find their sexual identity in material goods and brands more than women, and will likely be hyper vigilant to any notion of masculinity that deviates from the hegemony.
Based on the aforementioned points, it is safe to conclude that, despite a seemingly increasingly tolerant society, an oppressive hegemonic definition of masculinity not only prevails, but also is so rooted in society and in men's own perceptions that it directly trickles down to the marketplace. Consumers are more inclined to mimic traditional roles, and to protect them when bent. Thus, any hypothetical use of "commodity activism" in the brand-consumer arena to alter masculinity's hegemonic definition fails. Furthermore, such measures threaten to deem any traditionally masculine brand that might "bend" its standard of masculinity (via its own discourse or a brand extension strategy) inconsistent. This might break trust in consumers and reduce sales, and possibly even become detrimental to the marketplace. By way of the costs outweighing the benefits, consumer resistance of hegemonic masculinity is not a viable means for altering the more natural force of resisting non-hegemonic masculinities.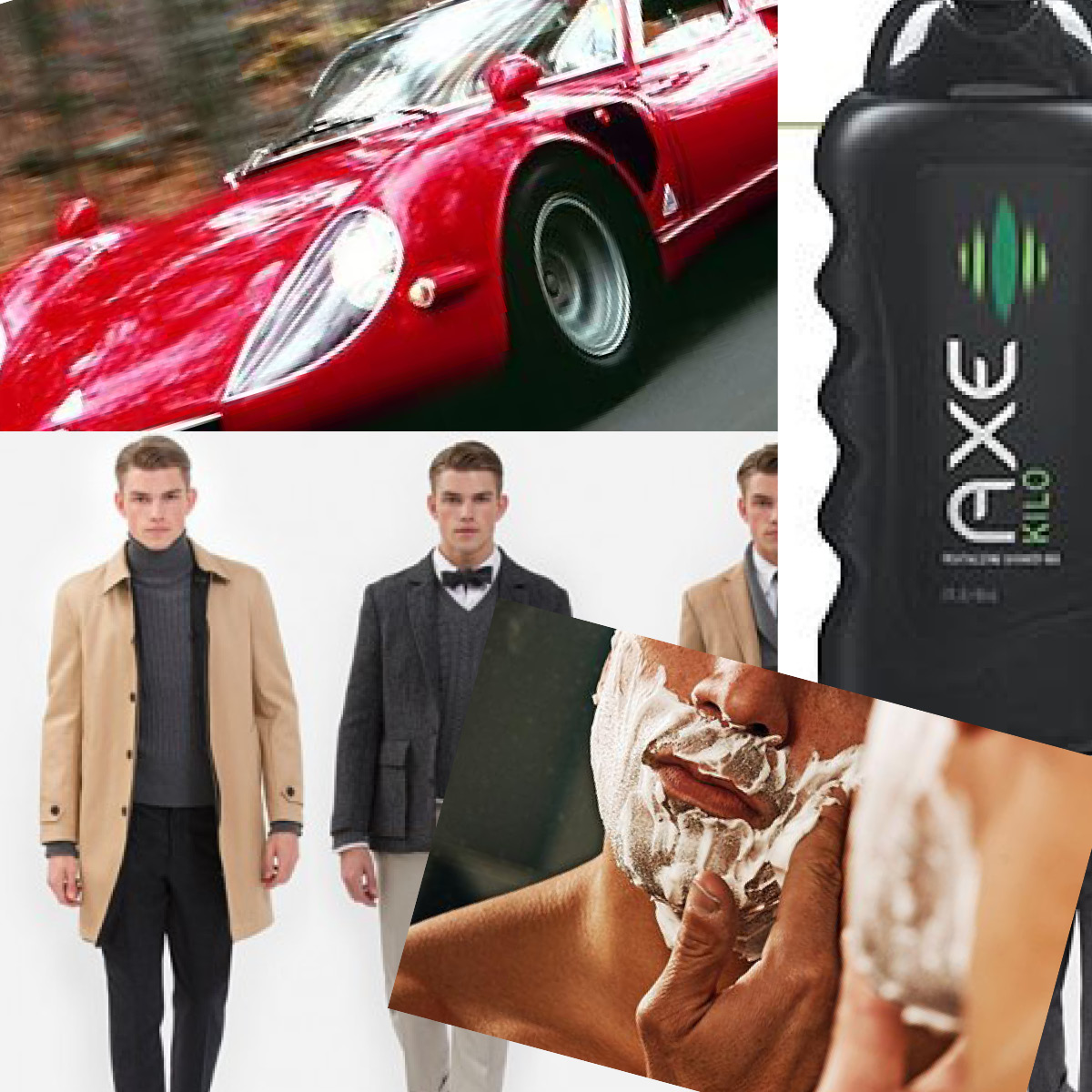 Better Niche Than Sorry: Opportunity Lies Mostly in the Emergence of New Brands
Despite all of the aforementioned, notions of political action through consumerism remain very plausible. Brand personalities still promote political causes, and these measures manage to trickle down to public discussion (for example, American Apparel's Legalize Gay campaign has successfully penetrated public awareness on Gay Rights). Thus, in a society that seems to be well on its way towards broadening conceptions of gender and sexuality, brands and their promotional material still hold the potential to yield change vis-à-vis the issue of hegemonic masculinity.
To establish that a brand that sells to traditional masculinities (like Porsche) has no room to incorporate, expand or rebrand its own hegemonic masculine definition does not mean that the introduction of new brands that stand for other masculinities will not have a significant impact on reshaping the current hegemonic definition over time. Such a scenario would likely create a strong ingroup of core gender consumers that identify with the brand's non-hegemonic masculine definition. This scenario would pose a viable solution to the current nonexistence of non-hegemonic masculine brands in the marketplace, due to the aforementioned resistance (Porsche's failed attempt to "feminize" itself; the conclusive failure of non-hegemonic extensions of masculine brands). It is conceivable that the creation of new masculine brands geared towards a target audience of men who prefer art over sport will not only offer these men brands they can relate to, but possibly normalize their definition as men in society, and thus loosen the currently oppressive standard of what is expected of men. Just as the recent increase in discourse on homosexuality and the growing presence of gay public figures in the media is slowly working towards normalizing homosexuality and broadening its stereotypical/hegemonic definition, the birth of new masculine brands that communicate other masculinities might yield similar results.
In fact, Kwong's finding that less resistance towards non-hegemonic masculinities exists in the area of functional tool sales (versus symbolic tools directly tied to gender) suggests that any brand that sells functional commodities has room for the incorporation of non-hegemonic masculine identity. An example of this might be a food industry brand incorporating a wider variety of masculine representation in its advertisements. In this same vein, there is hope for housing non-hegemonic masculinities in the marketplace of androgynous brands, or brands whose personality and gender are not explicitly male or female. In discussing her conclusions from her research on gender dimensions of brand personality, Grohmann herself holds an optimistic outlook on the androgynous brand as yielding less resistance when she states, "a societal shift toward more androgynous gender roles might positively affect consumer responses to androgynous brands over time" (Grohmann 114). Similarly, Grohmann's discovery that the "fit between gender dimensions of parent brand personality and gender perceptions associated with the extension category enhances extension evaluations and purchase intentions," suggests that androgynous brands might be able to extend themselves to appeal to non-hegemonic masculine markets while avoiding the type of resistance that took place in Avery's Porsche study since the parent brand is genderless (Grohmann 116),.
As it stands today, the many colors of male gender expression are not adequately reflected in the marketplace. There are many more men who fall into in-between definitions than one might realize. Brands generally depict masculinity as traditionally straight or stereotypically gay, thus sustaining an oppressive hegemonic definition of masculinity. The reality that oppressive definitions of maleness in the marketplace cannot be altered makes thinking about measures to counter them evermore important. Even though functional and androgynous brands might be able to avoid resistance, perhaps the best solution is the emergence of new companies that have very open political aims to expand notions of gender. The fact that consumers associate gender with brands and commodities because they relate to brands as they would to partners, friends or extensions of themselves implies that such brands might attract those individuals who see their gender definition as broader than the hegemonic ideal. If enough brands are created, a niche market that stands for a broader conception of masculinities might form and set the stage for a continuum of masculine brand personalities. As opposed to the status quo brands that fall into the narrow "feminine versus masculine" or "gay versus straight" dichotomies, this would be a powerful first step in incorporating a more expansive conception of what it means to be male in the marketplace and countering the detrimental effects of the current hegemonic definition.
Works Cited
Alreck, Pamela L. "Commentary: A New Formula for Gendering Products and Brands." The Journal of Product and Brand Management 6th ser. 3.1 (1994): n. pag. Print.
Alreck, Pamela L., Robert B. Settle, and Michael A. Belch. "Who Responds to "Gendered" Ads, and How? Masculine Brands versus Feminine Brands." Journal of Advertising Research 22.2 (1982): 25-32. Print.
Avery, Jill J. "Defending the Markers of Masculinity: Consumer Resistance to Brand Gender-Bending." International Journal of Research in Marketing (2012): n. pag. Print.
Grohmann, Bianca. "Gender Dimensions of Brand Personality." Journal of Marketing Research   XLVI (2009): 105-519. Print.
Jung, Kwong, and Winston Lee. "Cross-Gender Brand Extensions: Effects of Gender of the Brand, Gender of Consumer, and Product Type on Evaluation of Cross-Gender   Extensions." Advances in Consumer Research 33 (2006): 67-72. Print.
Otnes, Cele, and Linda Tuncay-Zayer. Gender, Culture, and Consumer Behavior. New York: Routledge, 2012. Print.
---
[i] Literature Review Bibliography
Kimmel, Michael. Guyland: The Perilous World Where Boys Become Men. New York: Harper, 2008.
MacKinnon, Kenneth. Representing Men Maleness and Masculinity in the Media. London: Arnold, 2003.
Mukherjee, Roopali, and Sarah Banet-Weiser. Commodity Activism: Cultural Resistance in Neoliberal Times. New York: New York University Press, 2012.
---