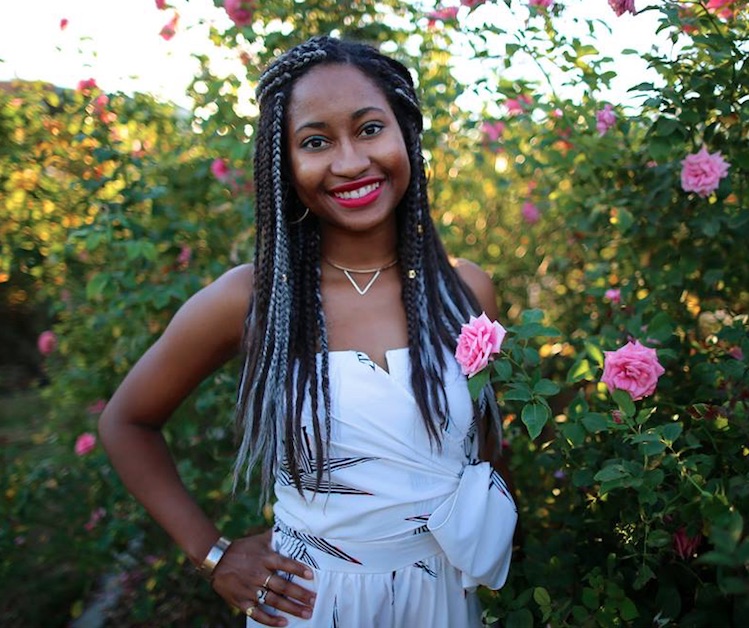 Julianna Paul graduated from USC this past May with a B.A. in Spanish and a minor in Natural Science. Her experiences at USC, including studying abroad in Spain and being an avid member of a community service organization, encouraged her to broaden her scope and view the world from a global perspective. She currently is at the Keck School of Medicine of USC, from where she will receive her M.S. in Global Medicine, and plans to pursue medical school.
Uncovering the Root Causes of Sex Trafficking
By Julianna Paul
The International Labor Organization currently estimates that over 2.4 million people are victims of human trafficking. Although the statistics vary due to reluctance on the part of victims to report crimes, it is estimated that sex trafficking composes up to 80% of all human trafficking cases ("Sex trafficking"). Americans have seen films like Taken, read the occasional shocking article exposing the truths behind sex trafficking, and some have even donated to organizations promoting awareness. Few constituents of the general public would doubt human sex trafficking's existence, but many believe that raising awareness and funding will directly translate into changing the current situation. Additionally, there are support centers for victims that aid in integrating them back into society once rescued. However, the issue is still prevalent worldwide. Although there is much importance in education, organizations, and victim support, these surface-level changes will not suffice in eliminating the issue of sex trafficking entirely. To eradicate it, a closer examination of the root causes—poverty, war, and culture—of sex trafficking must occur. Only when governments and organizations stop concentrating on the effects and instead collaborate to fight the causes of sex trafficking will long-term change ensue.
The U.S. Department of State defined human trafficking as "sex trafficking in which a commercial sex act is induced by force, fraud or coercion, or in which the person induced to perform such an act has not attained 18 years of age" ("Human Trafficking"). Young women and girls make up 98% of those being trafficked. They are taken from over 127 countries to various destinations, with the average age of entry being 12-14 years old ("Sex trafficking", "Quick Facts"). These girls are forced to commit a variety of acts including pornography, stripping, prostitution, becoming mail-order brides, and live-sex shows. Their traffickers keep the victims under their control through physical abuse, starvation, gang rape, threats of harm to their families, and other methods. These acts can occur in public and private locations alike, including massage parlors, underground brothels, and residential homes. Unlike prostitution, which results in monetary gains for the victims, these women often leave the rings unpaid, as their traffickers tell them they are paying off a debt ("Fact Sheet: Sex Trafficking"). Currently, there is no lack of charities, organizations, documentaries, books, and films to combat the reality of the situation. Vanity Fair published an eight-page article entitled "Sex Trafficking of Americans: The Girls Next Door," exposing the lives of traffickers in the United States. Rachel Lloyd, a sex trafficking survivor, wrote Girls Like Us, a memoir sharing her story (Collins).
Although rarely making it into the headlines, there is some news coverage of global sex trafficking rings. The most active individuals fighting to stop sex trafficking are those involved in one of the hundreds of organizations with missions to end human trafficking. The specific goals of these different organizations may vary; however, most follow the simple formula that awareness plus donation equals change. Captive Daughters is an anti-trafficking organization based in California, becoming the first in the state. Its mission is "to mobilize the global will to end the sex trafficking of women and children through public education and creative media." Although based in California, Captive Daughters focuses on aiding international locations including Nepal and Albania. The website explicitly states that it has "no direct contact with victims" ("Mission"), instead donations are used to fund and maintain the website, hold conferences, films and discussions, and to "get the word out" ("Donations"). There are countless other organizations with the same mission such as The Project to End Human Trafficking, that places education regarding sexual exploitation and trafficking of women and children as one of its top bullet points under the "Individual Action" section of its website ("Individual Action").
The fix proposed is not inherently flawed. If the world remained unaware of sex trafficking, change would not be at all possible; victims also greatly depend upon these organizations for support. However, why is there still a need for so many of these organizations in the first place? Why are millions of young women and children still being forced into the system, with hundreds of thousands still being trafficked each year? Clearly, this method is not performing as well as intended. Awareness, although important, is the most passive form of action. It does not automatically translate into change. Captive Daughters is important to spread the word. However, the word has been spread. People are aware of sex trafficking. These organizations have done their job and should try to focus on larger issues.
Not only is there a focus on awareness, but currently there is also an emphasis on rehabilitating victims after being freed from trafficking rings. The Centre to End All Sexual Exploitation (CEASE), formerly known as the Prostitution Awareness and Action Foundation of Edmonton (PAAFE), was started in 1996 in Canada to provide services to sex trafficking victims. CEASE is dependent upon donations of individuals, but focuses on offering support such as The Night Safety Centre. This resource allows victims in need of a safe place at night access to beds, food, showers, and other needs ("Night Safety Centre"). Additionally, organizations like Maiti Nepal offer halfway houses, rehabilitation and reintegration centers, medical clinics, and legal assistance to women and child victims of sex trafficking ("Maiti Nepal"). This organization provides victims with much needed support to recreate themselves after months or even years of living in bondage.
I applaud the efforts of organizations like CEASE, Maiti Nepal, Captive Daughters, The Project to End Human Trafficking, and more; however, if these organizations and grassroots initiatives realize the importance of collaboration, instead of redundancy, there is the potential for more positive change. Currently, many of these feel the need to state reasons why they should be the ones to receive potential donations from the general public. It is understandable why they want to set themselves apart, as they have put hard work into their cause and believe that they are best suited to solve the problem. Many organizations do have different focuses: some simply promote awareness, and others provide victim services, etc. However, they are fighting for the same things, and there is much overlap. If these groups want to create change, they will stop competing and start to join forces to create a powerful umbrella organization with a few specialized branches, thereby boosting overall efficiency. Individual parts can only reach their maximum potential when combined to function as a whole machine. In the same way, organizations can perform better once they realize the power in numbers and collaboration.
Once these organizations do collaborate, their mindsets must be altered to concentrate on the underlying factors causing sex trafficking to exist in the first place. Victim support and awareness, although extremely important, are a part of a series of superficial fixes. They aim to prevent the matter from worsening but merely evaluate the current situation and then react to it. Theorist William Ryan, author of the 1971 book Blaming the Victim, highlighted the importance of being universalists rather than exceptionalists. This means that instead of focusing on ways to fix problems after they have happened, viewing victims as exceptions to an otherwise normally functioning world, people should focus on preventing them from happening, viewing victims as one of many falling prey to inequalities and evil in the world (Ryan 16-19). For example, instead of performing an angioplasty to fix a patient's clogged arteries, we must increase the amount of annual checkups and patient education on the importance of a healthy diet and exercise to prevent the blockage from happening in the first place. Victim support and organizations serve as Band-Aids. For an issue like sex trafficking, Band-Aids help, but are not sufficient.
Modifying the current level of analysis to slay other monsters like poverty, war, and cultural practices is the only way to eliminate the occurrence of sex trafficking entirely. Granted, this is not an easy task, and it could take decades before it is accomplished. However, if major organizations collaborate to become a powerful force in countries with the highest prevalence of sex trafficking, the task can be accomplished. Not only are the vast majority of sex trafficking victims women, but they are also impoverished women. The countries of origin for these women include Moldova, Russia, China, Thailand, and India. There are definitely trafficking victims from high-income nations, but according to the International Labor Organization 63.7% of the Moldovan victims and 45.7% of the Ukrainian victims lived on less than two dollars a day ("Sex trafficking"). Victims are often initially promised jobs in another country or are sold by parents or family members out of desperation to elevate their economic status. Many men resort to becoming traffickers and pimps due to economic pressures as well. According to an International Business Times article, one sex trafficker recruited young girls from rural areas and sent them to the Middle East and India, promising them legitimate work upon arrival. This man even forced his own daughter into prostitution (Ghosh). These acts are in no way excusable but are slightly more understandable when a large factor such as poverty is taken into account. Some individuals are even forced to use sex as currency for food and shelter ("Quick Facts"). The motivation behind sex trafficking varies from region to region. It would be too unrealistic to suggest finding a universal answer to end poverty. However, organizations should set up headquarters around the world, examine the problems in specific localities, and tailor solutions to fit the needs of these women and men. For instance, in places in Southeast Asia, there is a rapidly growing population accompanied by increased poverty rates (Huda). Both the traffickers and victims in these nations are in need of jobs; therefore, job creation must be prioritized. This method not only makes for a more active response but also allows for better results.
In addition to poverty, war and culture are factors that increase the chance of individuals being pulled into the realm of sex trafficking, as either traffickers or sex workers. During times of armed war, sites of conflict are in a state of chaos. Sexual attacks against women are often viewed as a way for one side to prove its dominance over the other. A feeling of racial superiority is another factor for foreign men who buy into the sex trade. For women, sex can be a way to secure passage away from a war zone ("Quick Facts"). Cultural views also play an important role in sex trafficking. In many countries, women are viewed as property or sexual objects. They are subject to arranged marriages or sex trafficking, with buyers using sex to reaffirm their "superiority." South Asian countries that employ caste systems exacerbate the situation, as richer families often buy poor girls viewed as inferior and present them at the temple as "presents to god" (Huda). Thailand produces 73% of the men who buy sex, but this is not just a "third world" issue. The United States is placed very high on the list of destinations for sex trafficking victims. ("Quick Facts"). Instead of making blind donations, Americans can take a more active role to stop sex trafficking by stopping the purchase of sex and the exploitation of women on their own soil.
In order to critically analyze a complex issue like sex trafficking, we must shift our mindsets to focus on collaboration and prevention. Band-Aid mechanisms have not been working effectively and will not work in the future. At the same time, I do not have a concrete solution to end factors like poverty or war that have sex trafficking as a byproduct. It would be untrue to suggest that the only way to ameliorate the situation is by removing war, poverty, and gender inequalities from the situation, with nothing else to be done in the meantime. Eliminating these factors would eradicate sex trafficking, but some current measures being taken are steps in the right direction. A political action committee called Men Against Prostitution and Trafficking (MENAPAT) created a network of men who have taken responsibility for creating and perpetuating human trafficking. It aims to create a "cultural shift" to end the current acceptance of the exploitation of women and girls ("About Us"). The committee's methods include education and support of other organizations fighting to stop sex trafficking. I believe that an organization that not only focuses on women but also caters to men is another great way to end this vicious cycle. Men, both the buyers and traffickers, need just as much support if not more. If more branches of this organization were placed in areas with high prevalence of sex trafficking, positive change should result.
Collaboration towards a common goal of prevention is a good way to reevaluate a complex issue like sex trafficking. A video on CNN's website highlighted "The Body Shop's" campaign in London that delivered the biggest petition to date. This petition is a part of a worldwide campaign to the UN consisting of fifty countries to ensure that children are well taken care of by the state after rescue.  It currently has over 5.9 million signatures. Although it focuses on victim support, the campaign stresses the importance of collaboration to make change. It generates power from the abundant amount of support from the general public and encourages them to take a more active response than just donations or awareness. It demands a more active response from governments, which have already started to create laws, acts, orders, and policies to prevent trafficking and its victims. Despite the laws in place, many aggressors who perpetrate these violent crimes will find a way around the law. It may take generations for sex trafficking to disappear, as it is such an underground complex issue. For this reason, I do not suggest eliminating methods that act as Band-Aids. Instead, I suggest increasing the amount of universalistic mindsets to keep the injuries from occurring in the first place. After all, Band-Aids can only stop small bleeds for a limited time period. The has come to rip off some of these Band-Aids and expose the deeper wounds.
_________________________________________________________________________________________
 Works Cited
"About Us." Men Against Prostitution and Trafficking. Web. 7 December 2012.
Collins, Amy Fine. "Sex Trafficking of Americans: The Girls Next Door." Vanity Fair 24 May 2011. Web. 7 December 2012.
"Donations." Captive Daughters. Web. 7 December 2012.
"Fact Sheet: Sex Trafficking (English)." U.S. Department of Health & Human Services. Web. 7 December 2012.
Ghosh, Palash R. "Thousands Of Nepali Hirls Trafficked To India As Sex Workers Every Year." International Business Times 12 July 2012. Web. 7 December 2012.
"Helping to stop sex trafficking." CNN.com, 2011. Web. 7 December 2012.
Huda, S. "Sex trafficking in South Asia." International Journal of Gynecology & Obstetrics 94.3 (2006): 374-381. Web. 7 December 2012.
"Human Trafficking." Men Against Prostitution and Trafficking. Web. 7 December 2012.
"Individual Action." The Project to End Human Trafficking. Web. 7 December 2012.
"Maiti Nepal." Maiti Nepal. Web. 7 December 2012.
"Mission." Captive Daughters. Web. 7 December 2012.
"Night Safety Centre." Center to End All Sexual Exploitation. Web. 7 December 2012.
"Sex trafficking: the facts trafficking for sexual exploitation has become an epidemic in the past  decade." New Internationalist Sept. 2007: 12+. Academic OneFile. Web. 7 December 2012.
"Quick Facts about Human Trafficking." End Human Trafficking Now. Web. 7 December 2012.
Ryan, William. Blaming the Victim. Random House, 1971. Print.
---