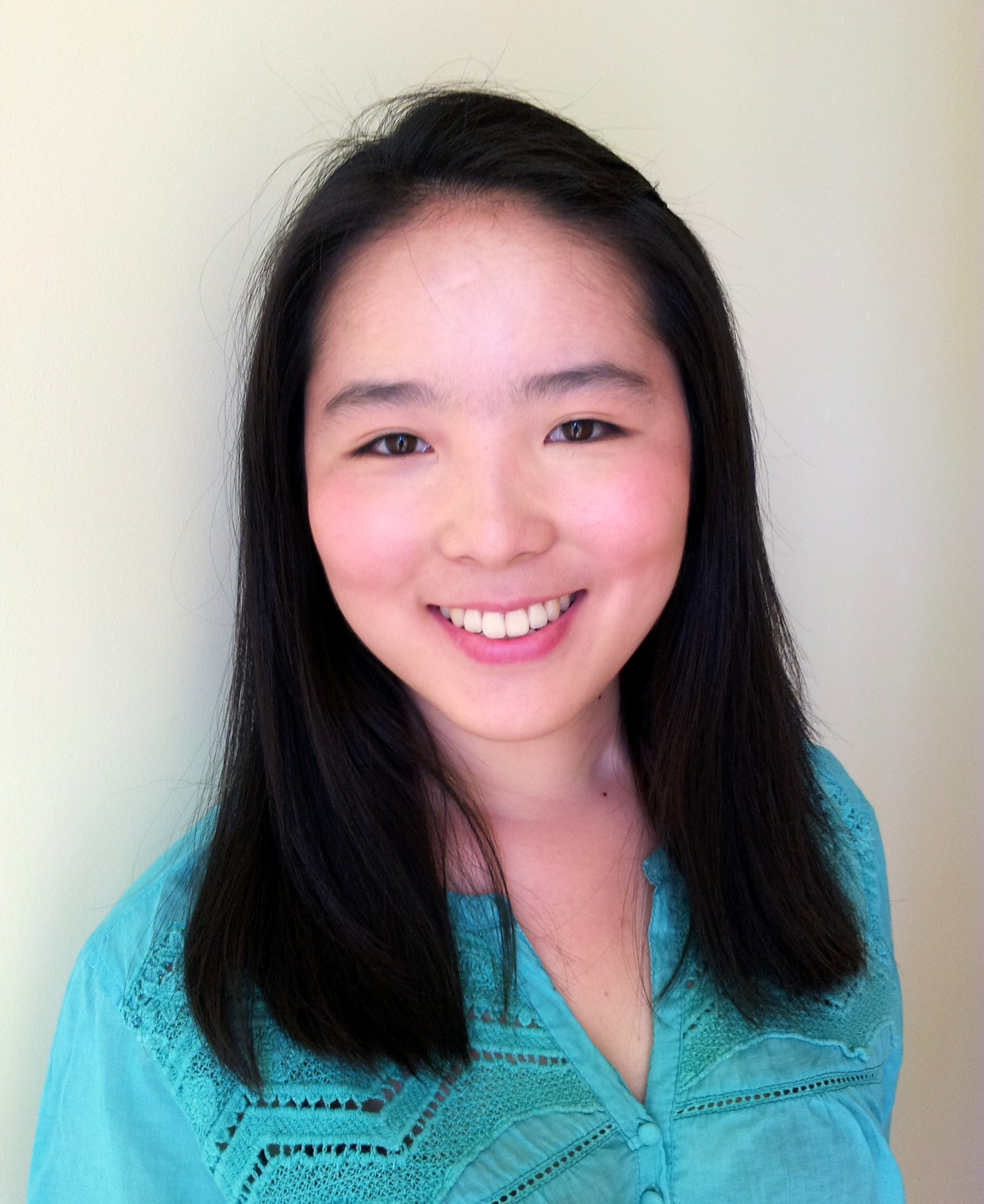 Luodanni Chen is an international student from Shanghai, China majoring in International Relations, and minoring in Psychology. She is currently spending the spring semester of her junior year in Edinburgh, Scotland, United Kingdom. The research project she is working on is about the impact of Scottish independence referendum on its status in the European Union. Luodanni listens to classical music and jazz to sooth her mind. She loves traveling, and she has spent almost every weekend exploring places in Scotland and England since she arrived in Edinburgh two months ago.

---
The presence of the European Union (EU) and China is well-established on the African continent. These two major international players have both common and different interests in fostering a strong bilateral relationship with Africa. While the EU strives to make up wrongs committed by some of its member states during the colonial days by offering a wide range of economic and political help to Africa, China seeks Africa's abundant natural resources and its political support in the United Nations (UN) on China's own controversial issues. These two very different mentalities and philosophies shed some light on both the EU's and China's foreign policy. How these two entities handle affairs with Africa explain what kind of global actors each of them are. Both the EU and China have shared strong economic ties with Africa and have brought different kinds of development to the region. However, while the EU has also made efforts to empower African people by carrying out civilian missions, China-Africa relationship remained mostly at developing economically while ignoring sensitive issues that both entities need to deal with. Comparisons between how Africans view the presence of the EU with how they view that of China reveal that the EU is a stronger normative power than China, and exercises more global responsibilities.
In this paper, I will first present results from several regional-scale surveys regarding African attitudes toward China. Then, I will try to explain and analyze these attitudes drawing upon all three actors, Africa, China and the EU. Next, I will go on to examine the EU's activities and operations in Africa and how Africa has responded to the EU's help. I will argue here that the EU-Africa relationship has both shaped Africa's development and the EU's global image. Finally, I will conclude my analysis by arguing that the EU's focus on normative power makes it a more influential global leader.
African Perspectives on China's Presence
Trade between Africa and China has totaled more than US$50 billion in 2006 (Zafar, 2007) and doubled to US$114 billion in 2010 (Wonacott, 2011), but the relationship between Africa and China is controversial and perceived very differently by distinct groups. Western media has always portrayed China's presence in Africa negatively, while the Chinese have always publicized a positive, prosperous, and mutually beneficial relationship with Africa. However, little is known as to how the Africans really think about the China "invasion" of their continent, both in the public media and in academia.
In the 2007 Pew Global Attitudes Survey, about one thousand adults from each of ten African countries were surveyed. The results showed that people were twice as much, or more, favorable than unfavorable to China (except for South Africa where the results were mixed, possiblybecause the urban samples were overly white). For example, 81% of Kenyans and 93% of Malians said China's influence was a good thing compared to 5% of Ghanaians and 33% of Ethiopians who said China's influence was negative (Pew Research Center, 2007). In 2008, the Pew Research Center conducted a worldwide survey from March 17 to April 21 in anticipation of the Beijing Olympics games. Notably, this survey was initiated shortly after the Tibet unrest on March 10, 2008. Twenty-three nations[1] were asked about their views toward China. Among those twenty-three countries, African countries included Tanzania, Nigeria, Egypt and South Africa. The results showed that 75% of Nigerians and 70% of Tanzanians were still feeling positive towards China, while 51% of South Africans felt unfavorable towards China (Pew Research Center, 2008).
First, as I will discuss later in the next section, different countries in Africa have different political agendas, whether it be economic development or good governance. Hence, the diversity of foci of African countries can explain why some countries are more favorable toward China than others, since China pushes for stronger economic ties with African countries. Second, the decline in favorableness of some Africans toward China could be closely associated with the unrest in Tibet, because people were still getting exposed to information and news about this event when they took the survey. How much "Tibet" elements were brought into the survey result is significant because the Tibet issue has always been a controversy in many international discussions and a special focus of the EU in its deliberation with China, along with Taiwan and other human rights issues. "Non-interference" is one of the five foreign policy principles that China practices, among mutual respect for sovereignty and territorial integrity, mutual non-aggression, equality and mutual benefit, and peaceful coexistence (Nathan, 1997). By not interfering in the regional or national issues Africa has, China hopes African countries would dismiss China's own internal issues as well and stand on China's side before the United Nations, thus upholding China's own central principle of non-interference. For China, support from African countries on issues like territorial and ethnic disputes in Taiwan and Tibet, respectively, is especially important in establishing China's legitimacy in the UN (Fox and Godement, 2009). As a result, topics like good governance and respect for human rights are rarely brought up in discussion with African countries to avoid addressing problems with which either party feels uncomfortable. In comparison, principles like good governance and human rights are what exactly the EU tries to implement among African countries. The clashes of philosophies and ideologies are obvious between the EU and China, because China perceives the EU's "spread of democracy and advocacy for human rights" as "interference of internal state affairs." The EU and China's differences in approaches to world politics and governance are played out by their involvement in Africa.
In order to gather new data on how Africans feel about the EU and China, Sautman and Yan (2009) first analyzed a few random sample surveys conducted before and then administered university-based surveys of their own in nine universities in Africa. Results of the surveys conducted by Sautman and Yan (2009) reveal how Africans perceive Chinese policies on the ground (Sautman and Yan, 2009). The surveys focused on having 250 participants in each major university from nine countries. The researchers conducted country-wise comparison as analysis and found out majorities in all countries surveyed viewed China as a development model for their own country, except for South Africa. This survey also revealed that in seven of the nine countries, more people viewed China's policies in Africa as generally beneficial, except for Botswana and Zambia (Botswanan and Zambian people may appreciate less of Chinese policies due to commodity price fluctuation caused by China. For example, Zambia exports copper that experienced an international price change of 102.9% during 2000 to 2005, and 47.6% of that effect was caused by China) (Zafar, 2007). Despite possible problems with balance of trade caused by China and controversies around Chinese small businesses, researchers learned that more African participants still view China's policies in Africa as generally more beneficial than those of the West.
More importantly, many people strongly approve or approve of "non-interference" policies in each country surveyed (Sautman and Yan, 2009).  The fact that more Africans support the "non-interference" policies undermines the EU's power towards China and its position in Africa. More appreciation for "non-interference" policies means that more Africans want respect for their way of governing their own countries. This thinking runs in conflict with the EU's intention of helping African countries with governing, and might generate negative attitudes among African people toward the EU's presence.
Sautman and Yan (2009) also found that although China's presence in Africa is very recent compared to that of the West, African people think the Chinese are more adapted to local societies than their Western counterparts. This revelation not only debunks the assumption that most people usually have that Africa-China relations are solely built upon authority level communications, but also questions the credibility of those rumors about hostilities between Chinese immigrants and local residents. The reason that people would automatically suppose China's relationship with Africa is only a state-to-state affair is because many analysts and journalists ignore the fact that more than a million Chinese have migrated to Africa during the last decade (Huliaras, 2012). Also, if Chinese are immersing themselves relatively well into local society, interactions between the locals and Chinese are expected to run more smoothly.
Based on the very direct and straightforward findings of Sautman and Yan (2009), it is obvious that Africans generally welcome the growing Chinese presence. Besides the apparent economic boost sponsored by China, Africans are attracted to Chinese policies because Chinese policies grant more power to Africans in managing their own countries. By respecting both parties' say on their own internal affairs, both Africa and China foster stronger trust in each other and create an equal partnership. Even though both entities recognize the other party's internal problems, by instead focusing on areas of cooperation and mutual benefits, Africa and China build and maintain a more constructive and practical relationship.
African Perspectives on the EU's Presence
Unlike the recent appearance of China on the African continent, the first agreement between the European Economic Community and eighteen African ex-colonies dates back to 1963 at The Yaoundé Convention with the purpose of regulating intercontinental trade (Huliaras, 2009). From that point on, the EU strived to foster an aid-relationship with Africa that aims to eradicate colonialism and to help Africa's development through focusing on economic relations and investments (Huliaras, 2009). However, the Cotonou Agreement of 2000 was a game changer and an effort by the EU to advance its aid-relationship with Africa to an equal partnership. The focus moved from solely economic dialogue to political dialogue on trade, peace building, conflict prevention and resolution, and so on ("The Cotonou Agreement," 2012). The first EU-Africa Summit was also held that year and the EU adopted a new strategy called "The EU and Africa: Towards a Strategic Partnership." This strategy embodied the EU's normative power because of the four pillars it was built upon: good governance, peace and security, trade and health, and education and a safe environment.
The most obvious accomplishment achieved by the spreading of EU norms in Africa is the establishment of the African Union (AU) in 2002. The AU modeled exactly after the institutional structure of the EU with an Executive Council, a Commission, and a Parliament. The concept of nurturing a common identity among its fifty-three member states was emphasized in the beginning at its establishment (Mbeki, 2002). African leaders truly believed that by following in the EU's footsteps, the dispersed African countries could also advance democratization and flourish both economically and politically. The establishment of the AU also reveals that African leaders put a lot of weight on what the EU emphasizes for development: democracy, human rights and good governance. As I have noted in the previous section, these inconsistencies among African people explain why some support China's focus on economic development while others discredit China for ignoring and even stagnating the process of democratization in Africa.
The second EU-Africa Summit took place in 2007 and another significant building block in this newly defined relationship was adopted: the "Joint EU-Africa Strategy." The purpose for this strategy was that Africa and Europe should "move away from a traditional relationship and forge a real partnership characterized by equality and the pursuit of common objectives" (European Union, 2007). Along with this strategy came three different institutional bodies with different decision-making rules – development aid, trade and foreign policy (CFSP/ESDP) (Huliaras, 2009).
The European Development Fund (EDF) has always been the biggest contributor worldwide for Africa's development aid. Its impressive sums were jointly provided by member states according to a specific contribution key, grants managed by the Commission, risk capitals and concession loans from the European Investment Bank (EIB) (Huliaras, 2009). However, the EDF was not included in the EU budget, even after the Commission has repeatedly asked for its inclusion. This has directly affected the EU's contribution as a whole to the EDF because member states are contributing more than three quarters while the European Commission is contributing less than a quarter (Huliaras, 2009). The fact that individual states are surpassing their supranational institution in terms of endowment undermines the power of the institution. It also delineates a divided forefront of the EU both towards Africa and also internationally. From an African perspective, the amount of aid could be directly linked to the contributor's willingness to help. It is then not surprising to learn that many African people "do not have a clear distinction between Europe as the EU and European countries as former colonial masters" (Kotsopoulos and Sidiropoulos, 2007). This perception indicates a fundamental failure in properly publicizing the EU in Africa, which could be solved via new public diplomacy programs and campaigns. Perhaps it is not through having the EU flag everywhere in Africa that helps people to recognize the EU's collective effort as one single savior of Africa, but through distributing aid directly by the Commission from its budget without exerting too much visibility and hence having too much focus on individual member states of the EU.
In addition to enhancing development financially in Africa, the EU also pushed the process of democratization and advocated for more recognition of human rights and good governance through the Conotou Agreements (Huliaras, 2009). Violations of these principles could result in partial or complete suspension of cooperation or aid from the EU under a "non-execution clause" ("The Cotonou Agreement," 2012). The EU could be seen as exerting power over Africa by slowly Europeanizing the continent through its manipulation between aid and sanctions. Many African leaders are frustrated because they consider the EU's "obsession" with democracy and human rights as a kind of "neocolonial conditionality" that ignores particular local conditions. The EU's priorities are not the same as these African leaders, , which consist of economic development and poverty alleviation and eradication (Kotsopoulos and Sidiropoulos, 2007). This inconsistency and gap between the goals of the EU and Africa create opportunities for China. While the "South-South cooperation" between a developing China and developing countries of Africa (Stahl, 2011) is heating up by both focusing on natural resource extraction and trading, the perception of "Western Paternalism" is inevitably rising both among Africans and Chinese because of the EU's emphasis on democracy and human rights. On one hand, it is unfair for the EU to "lecture" Africa and China for blindly developing without considering the long-term consequences like environmental deprivation because the EU and its member states realized these consequences after they have already developed. On the other hand, because the consequences have already been recognized and serious measures have to be taken, it is the EU's responsibility to warn Africa and Chinato take caution of their actions. However, by doing this, the EU risks being seen as even more paternalistic or condescending.
Among Africans, they have another perception toward the EU that the EU's emphasis on values is filled with double standards and underlying hidden agendas driven by colonial mentality. Although they also question the absence of frank discussion of human rights violations in Europe, especially against African immigrants, more focus is put on economic development and trade issues (Kotsopoulos and Sidiropoulos, 2007). African countries have enjoyed non-reciprocal preferential treatments when trading with the EU for a long time. However, these advantages were stripped away because the special treatments towards African countries were against World Trade Organization (WTO)'s rules. As a result, the EU proposed Regional Economic Partnership Agreements (EPAs) to replace the non-reciprocal preferential treatments and claimed that the new arrangements would result in more trade (Gibb, 2006). However, many researchers have found out the EPA were very costly to African countries and would eventually make them unable to compete in international markets (Huliaras, 2009). Many Africans saw the EU's stance as a stumbling block to development and an act that breaks the EU's promise of promoting economic advancement (Kotsopoulos and Sidiropoulos, 2007). Meanwhile, scholars have argued that the EU was using EPA to improve its own potential for exports to Africa. As a result, the EU would be more competitive than other developed countries that were also trading with Africa (Raffer, 2001). It is understandable for African people to criticize the EU for having a hidden agenda when their benefits were stripped away and the new policy did not adequately address their needs. However, they should not have overlooked the EU's effort to try to make up for their loss by still offering benefits to the LDCs and drafting a replacement.
After the establishment of Common Foreign and Security Policy (CFSP) and European Foreign and Defense Policy (ESDP), the EU has deployed its military and civilian forces in three missions to Africa in order to help with its local political upheaval. Operation Artemis in the Democratic Republic of Congo (DRC) was the first EU military operation outside continental Europe. Headed by France, Operation Artemis was successful in stabilizing the region and controlling the number of arms and weapons. With the positive outcome of this military operation, the EU followed up by deploying its first civilian operation in the DRC, a police mission. This mission was instrumental in making sure local elections were carried out smoothly and safely (Huliaras, 2009). Civilian missions are yet another good example of the EU's normative power. By bringing peace and restoring orders in war-battered regions, the EU successfully promoted democracy and human rights through the voices of civilians. The police display a softer image to the people than soldiers. The locals might feel that they can connect to the civilian experts better than to the soldiers and even be more willing to cooperate. The third and biggest military operation deployed by the EU was in Chad and Central African Republic (CAR). Also lead by France, this operation was very successful in coordination with the UN to establish a "humanitarian corridor" from Chad to Darfur (IISS, 2008a). These significant EU peacekeeping missions not only showed the EU's efforts in bringing peace, but also more importantly signified the EU as a responsible global actor who is willing to deal with difficult problems with its own resources. By putting human rights and good governance as priorities when dealing with Africa, the EU helps the people of Africa to achieve their basic need: safety. Sometimes, when the EU' focus on these important principles are being labeled as "obsessions," the people criticizing the EU are probably elites who already have safety and only want to make more money, and thus agree with China's characterization of "spread of democracy and advocacy for human rights" as "interference of internal state affairs." It is important for the EU to uphold its defining values that will benefit the less fortunate public of Africa.
Conclusion
African people are generally positive towards Chinese presence mainly because China does not exert power over Africa that would force changes to be made, and only focuses on "lighter topics" like trading to bolster the economies of various African countries On the other hand, African people tend to have a bittersweet mentality towards the EU because while some EU member states were former colonial masters of Africa, the EU has tried really hard to make amends for the past. In the process of helping Africa, the EU has deliberately exercised its normative power toward Africa by spreading democracy, respect for human rights and good governance. In the short term, it might seem as if China is better for Africa in terms of immediate and visible development. However, in the long term, the nature of Sino-Africa relationship would reveal itself as exploitation by both sides. This kind of relationship, although equal, would not last long compare to the EU-Africa relationship that is characterized by a leader and a follower. The EU, with more successful experience, would likely be able to lead Africa out of poverty gradually through proper mechanisms like democratization so that the once chaotic Africa will also learn to uphold important values like human rights and good governance. Only through such reforms can the problem that has plagued Africa for centuries be solved. On this note, the EU, as an experienced global actor, deals with international issues from the root of the problem and is unafraid to meet criticisms because they will only enhance the EU's normative power further.
---
[1]              The 23 nations surveyed were: United States, Britain, Spain, France, Germany, Russia, Poland, Turkey, Egypt, Lebanon, Jordan, Pakistan, Indonesia, Australia, South Korea, India, Japan, Brazil, Mexico, Argentina, Nigeria, Tanzania, and South Africa. (Pew Research Center, 2008)
For a list of sources, please contact scribe.usc@gmail.com
---