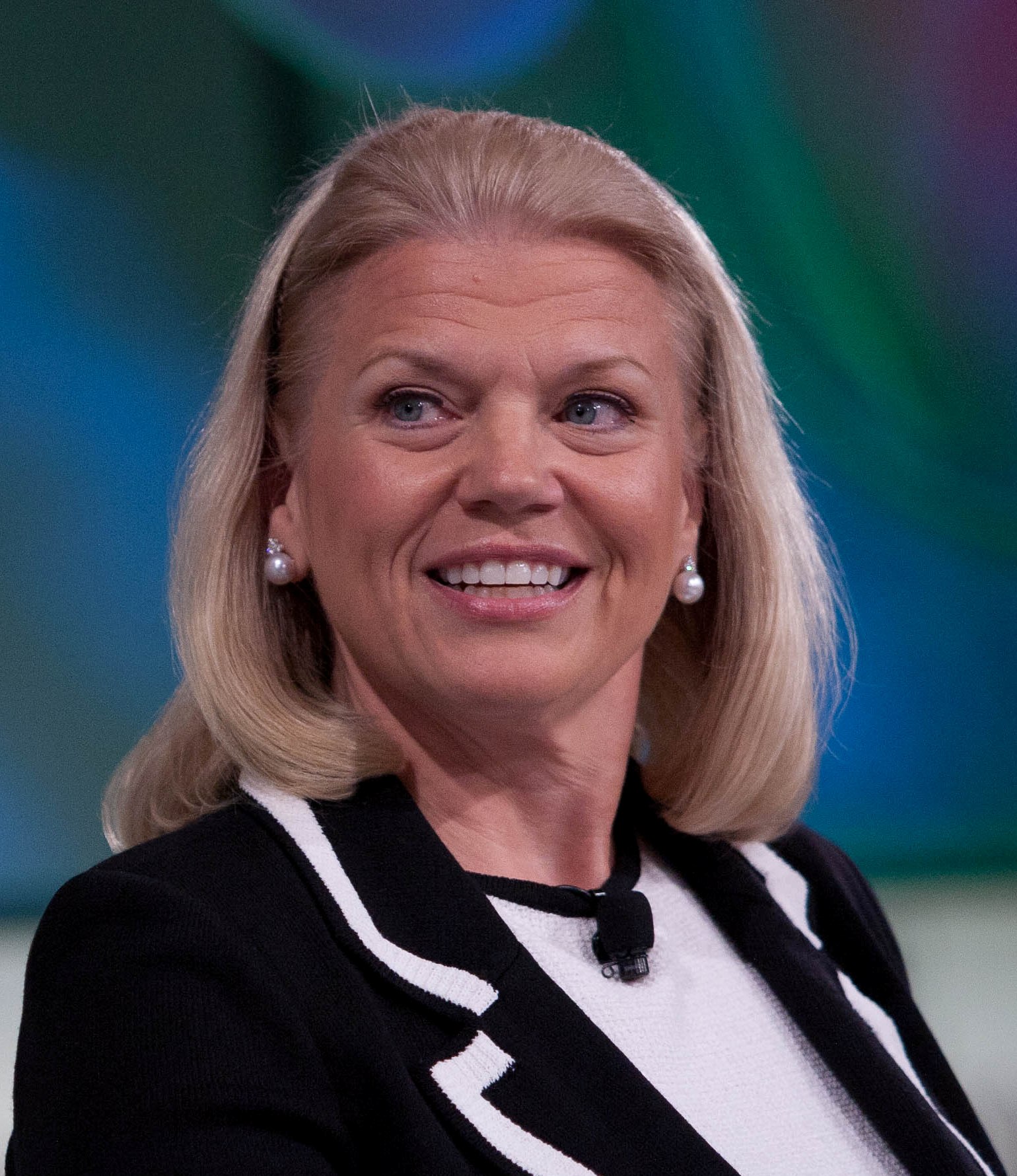 "I learned to always take on things I'd never done before. Growth and comfort do not coexist"- Ginni Rometty
Ginni Rometty is the current president and CEO of IBM, a multinational technology corporation. Rometty received a bachelor's of science degree in computer science and electrical engineering with high honors from Northwestern University. From there she began her career with IBM in 1981 as a systems engineer in Detroit and worked her way up the ladder, taking roles such as general manager of Global Services, VP of Global Business, and senior VP of Sales.  Rometty is the first woman CEO in the history of the company and one of the few women to head massive corporations. This puts her on the top of many watch lists including Forbes and Fortune magazine. Taking over from a previous CEO with a large legacy, Rometty has a tough job ahead of her and IBM has been on a down streak in the ensuing chaos. Although many doubt her ability to do the job well, Rometty has been working to bring IBM back to the top.
Under her guidance IBM has taken an interest in combining two major fields: digital business and digital intelligence. IBM has recently released a new program known as Watson that is a working model of artificial intelligence. Watson signifies a significant shift in the tech field from a programmable era to "cognitive computing". Unlike past computers that simply followed instructions and computed what was asked of them, Watson learns what to do. It possesses reasoning and pattern recognition skills much like a human does. Rometty realized the magnitude of what IBM had created and decided to share the technology on an open platform so that everyone could have access to Watson and be able to build upon its success. One of these applications is in healthcare. Watson is trained on medical journals, textbooks, and articles and can help to sort data from millions of clinical trials. This could drastically accelerate the progress in medical enhancements.
In addition to her career with IBM, Rometty serves on the Council of Foreign Relations and on the board at her Alma Mater. She also uses her strong voice to speak for the Latin American Conservation Council in addition to the Nature Conservancy and the Sloan-Kettering Cancer Center. All in all, Rometty is a clear depiction of a woman who worked hard and managed to make it to the top of her field. She sets a strong example for other women looking to pursue careers in the technological industry.
________________________________________________________________________________________________________________
Sources: IBM: "President, Chairman, and Chief Executive: Ginni Rometty", Forbes: "Ginni Rometty", Fortune: "Most Powerful Women"
---