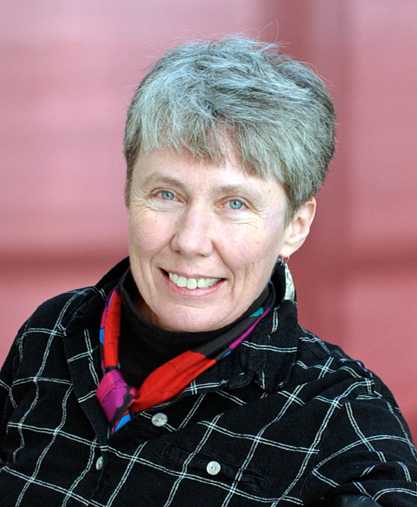 "Any kind of person can be a scientist"
-Maria Klawe
Maria Klawe became Harvey Mudd College's fifth president in 2006. This made her the first women to lead the college since its founding in 1955.  She is a renowned computer scientist. Prior to taking the position, she served as the dean of the engineering school for Princeton University and was a professor of computer science. Before that she spent 8 years with IBM research in California. She received both her Phd and Bachelors in Mathematics from the University of Alberta. She has made a large contribution to research in areas of mathematics and computer science.  Specifically, functional analysis, discrete mathematics, theoretical computer science, human-computer interaction, gender issues in information technology, and interactive-multimedia for mathematics education.
She has given talks around the country on a variety of topics including diversity in STEM fields as well as improving K-12 education. Her passion for this has created great strides at the University. In her tenure at Harvey Mudd, her initiatives raised the percentage of women majoring in computer science from ten percent to forty percent. Not only has she given talks on these subjects but she is also actively working in these areas, serving as a member of the board Math for America, chair of the board of the nonprofit EdReports.org, a fellow of the American Academy of Art and Sciences, a trustee for the Mathematical Sciences Research Institute in Berkeley, and also a member of the Canada Excellence Research in Chairs Selection Boards. Not surprisingly, Klawe received the 2014 women of vision ABIE award for leadership. She was ranked 17 on Fortune's list of the "World's 50 Greatest Leaders" and has received numerous other awards. Klawe stands out not only because of her smarts in mathematics and computer science, but because of her passion for transforming the field as we know it today.
___________________________________________________________________________________
Bibliography:
"Biography of President Maria Klawe." Harvey Mudd College, www.hmc.edu/about-hmc/president-klawe/biography-of-president-maria-klawe/.
"President Maria Klawe." Harvey Mudd College, www.hmc.edu/about-hmc/president-klawe/.
"Maria Klawe." Makers, www.makers.com/maria-klawe.
---