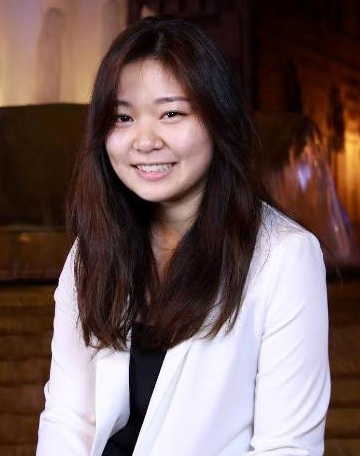 Currently a third year studying at USC, Jennifer Lee is an International Relations major with a minor in Psychology. While she was born in Austin, Texas, she also grew up in California, Michigan, Taiwan, and Korea. While she's yet to narrow too far down on her career goals, she is most interested in working for international nonprofits in the future.

On November 18, 2011, a clash between protesting students and the campus police of the University of California at Davis sparked a controversy that was immediately taken to the web and broadcast on various social media sites: Lieutenant Officer John Pike had openly pepper-sprayed student protesters of the UC Davis Occupy movement after they refused to move from the sidewalk (Dearen). Over the next few days, not only were traditional news sources covering the issue, but sites such as Facebook, YouTube, and Twitter, were also a major source of reports. The spread of news through these social networking and media sites is a way for organizations to promote their causes to a wide audience of potential supporters. Whether the effect of the internet on social movements is beneficial to society is highly debated, as some view this as an effective way to promote activism while others claim it merely promotes a lesser type of activism termed 'slacktivism.'
Slacktivism consists of "low-risk, low-cost activity via social media, whose purpose is to raise awareness," that indicates the bandwagon nature of internet-based movements (Rotman et al. 821). Because the UC Davis pepper spray incident was publicized widely among the national student population via social networking sites, it cultivated slacktivism by using biased information to rally students previously unaware of this event. Although internet users shared the UC Davis story with the good intentions of gathering support from a diverse community, the wide dispersal of the one-sided news story ultimately limited the audience's critical thinking by encouraging a "slacktivistic" approach to the news, relying on a sensationalized and narrow viewpoint.
The slacktivism caused by the spread of the UC Davis incident online inhibited individuals' critical assessment of the issue: the incident was highly publicized as a gross and excessive use of police force against peaceful protesters, and many students agreed with this point of view because it was the central piece of information presented to them by their online social networks. Many did not realize that the videos of the pepper-spraying that went viral only presented a segment of the entire course of events on November 18. A different video showed the context of Officer Pike's act: when the police tried to leave the area, a line of protesters linked arms and sat down in front of the officers as other students gathered around. The videos that went viral failed to show officers repeatedly informing students that they would be pepper-sprayed if they did not remove themselves from the sidewalk, and how protesters inadvertently threatened the police not only by surrounding them but also by attempting to negotiate for the release of the students who had been arrested (UC Davis Pepper Spray). The video exposing this situational information was not as popular as the video solely of Officer Pike in action; had the contextual video been as popular, students would have been able to make a fair judgment on who was at blame, rather than immediately jumping onto the bandwagon that the UC Davis police had used excessive force.
At times we do not realize that what is popular is not always truthful, and slacktivism is based on this misconception. Slacktivism diverts critical thinking because members of social media sites tend not to investigate all sides of an issue before joining their friends in promoting a certain cause. Social networking sites make it extraordinarily easy to engage in slacktivism due to the many functions that facilitate the spread and emphasize the popularity of particular views: sharing links, liking posts, and instantly exhibiting these activities to hundreds of other peers. Especially because the UC Davis pepper spray incident involved college students, young adults who make up a large portion of internet users, portraying this story from the protesters' perspective became the default.
The spread of the pepper spray incident also raised awareness on the escalating conflicts between activists and the police on college campuses through the satirical condemnation of the campus police, only further supporting a prejudiced argument that the police had overstepped the lines of rationality. Internet users reacted in various ways, a significant one of which was to create an internet meme of Officer Pike on an online meme database, knowyourmeme.com. On this site, Pike is titled the "casually pepper spray everything cop," as images display the officer pepper-spraying historical monuments, art paintings, and other random objects or people. The invention of this meme represents "how the Web and social media can transform once-middling events into vibrant, immortal cultural artifacts" because a meme "becomes a 24/7 form of satire and protest": memes are viewed by thousands at a multiplied rate because they are constantly posted, blogged, and tweeted about on social networking sites, available for circulation in various social spheres (Timpane). Officer Pike's act could have been simply digested then forgotten especially by those not directly involved, but the meme kept the issue alive and real with a combination of randomness and humor that was sure to stay in the viewers' minds.
Not all read the newspaper to hear about the incident, but a vast majority of the student population surely saw the strange but amusing digitally manipulated image of a police officer pepper-spraying Mount Rushmore. The meme truly did become a cultural symbol as it branded Officer Pike's behavior as unwarranted and unjustified; rather than merely spreading the news on the incident, "casually pepper spray everything cop" promoted the popular response to the happenings, condemning the police for their actions. Students across the nation identified with the protesters who were pepper-sprayed at UC Davis in light of police-related conflicts from other college protests, and this combined sentiment against the riot police sparked the massive online repercussions. It was inevitable for students unaware of the news before to be exposed to biased portrayals of the incident, guiding individuals' thinking by coloring the way they viewed the issue.
Despite the one-sided depiction of the UC Davis conflict that incited instantaneous support among students connected by social media sites, the incident did allow students to effectively demand change from their university administration. This event "spawned a nationwide faculty petition drive calling on all university presidents and chancellors to pledge to protect nonviolent campus protesters from police attacks," and because the clash between Officer Pike and the protesters was seen as a failure of the administration to manage conflict appropriately, many students as well as the Davis Faculty Association called for UC Davis Chancellor Linda Katehi to resign (Blumenstyke). The incident gave students legitimate power to demand the chancellor's resignation, which, although unsuccessful, they would not have had the courage to do without an incident that caused as much commotion as the pepper spray conflict did.
The students' efforts would not have been as successful if not for the publicity of the pepper spray conflict on social media sites, putting into question: is slacktivism worth it if it is able to raise awareness so effectively? In response to the students' objections to the pepper-spraying, "Lt. Pike has been placed on leave, along with another officer and UC Davis police chief" and both the UC president and UC Board of Regents chair promised 'system-wide procedures to ensure that students can engage in peaceful protests'" (Timpane). The scale of the administration's response reflects the magnitude of the students' protests against the pepper-spraying on November 18, both from students who were present at the scene and from those who heard about it afterward. Some may not have understood the entire situation, but many claim that sharing the same objections as the UC Davis protesters motivated change that would not have been possible otherwise.
Although some argue that the slack of some supporters is tolerable as long as the end result is beneficial to society, it is more important to cultivate the critical thinking abilities of individuals because the end does not justify the means. We would be able to achieve the same, perhaps even better, results if people were presented with all details of the incident and encouraged to consider alternate viewpoints. A comprehensive understanding that "the students had encircled the officers" when the officers "were looking to leave but were unable to get out," and that some of the protesters' actions, while seemingly peaceful to them, were not perceived as such by the police, can help students build a more legitimate argument that the use of pepper spray was still excessive and uncalled for (Dearen). Because officers act on a reasonable belief that a dangerous situation is at hand, they cannot be the sole blame for the pepper spray incident. While this viewpoint may not convince protesters and certainly does not exempt the officers' actions, it is crucial to consider when discussing the incident because it alters the way we approach solutions to the problem. Recognizing various sides of the story would reflect the students' proactive attitude and a sincere interest in improving current policies current policies and guidelines regarding conflicts between protesters and the police, rather than a reactive response to the conflict. Slacktivism often derives from sensationalist information, whereas effective activism follows a critical and comprehensive understanding of issues.
With the rising influence of the virtual community, we must acknowledge the changes in grassroots politics that will come as well: as social media will inevitably continue to influence how students participate in activism, we must be wary that this potentially fosters slacktivism. Social media sites are extremely useful for exposing many people to a new idea or movement, but "it is less clear whether raising awareness translates into meaningful and tangible societal benefits" if people do not further investigate the cause and act proactively on the idea (Rotman et al. 820). To encourage individuals to stay informed about the causes they claim to support, developing programs to educate about modern activism and slacktivism can help people avoid blindly supporting a movement. A greater emphasis on developing research skills may encourage students to look for reliable sources when investigating unfamiliar topics, and updated courses on the critical analysis of the impact of modern media may prompt individuals to always consider the counterargument. Simply the knowledge of slacktivism can help people avoid it because they will be able to identify it and recognize that effective activism consists of more than merely sharing a limited point-of-view on social media sites.  Raising awareness about the danger of adopting a one-sided argument will not only prompt individuals to consider different viewpoints, but also show individuals that an issue often has multiple dimensions and can be more complex than may seem apparent.
Works Cited
Blumenstyk, Goldie. "UC-Davis Chancellor Apologizes Amid Outrage Over Pepper-Spraying of Students." The Chronicle. The Chronicle of Higher Education, 22 Nov. 2011. Web. 01 Apr. 2012. <http://chronicle.com/article/UC-Davis-Chancellor-Apologizes/129870/>.
"Casually Pepper Spray Everything Cop." Know Your Meme. Cheezburger, Inc., 20 Nov. 2011. Web. 02 Apr. 2012. <http://knowyourmeme.com/memes/casually-pepper-spray-everything-cop>.
Dearen, Jason. "UC Davis Pepper Spray Incident Prompts Suspension of Officers." The Huffington Post. TheHuffingtonPost.com, Inc., 20 Nov. 2011. Web. 02 Apr. 2012. <http://www.huffingtonpost.com/2011/11/20/uc-davis-pepper-spray-inc_n_1104104.html>.
Rotman, Dana, et al. "From Slacktivism to Activism: Participatory Culture in a New Age of Social Media." CHI 2011 Conference Proceedings and Extended Abstracts; the 29th Annual CHI Conference on Human Factors in Computing Systems; Vancouver, BC, May 7 -12, 2011. New York, NY: ACM, 2011. Print.
Timpane, John. "Officer Pike's Pepper-spraying a Worldwide Sensation." Pittsburgh Post-Gazette. PG Publishing Co., 23 Nov. 2011. Web. 02 Apr. 2012. <http://www.post-gazette.com/stories/news/us/officer-pikes-pepper-spraying-a-worldwide-sensation-325175/?p=1>.
UC Davis Pepper Spray – What Really Happened. Timasu. YouTube. YouTube, 03 Dec. 2011. Web. 02 Apr. 2012. <http://www.youtube.com/watch?v=yjXcaoEAkq4>.
---