By Madeline Reddington
Yes, possibly the nerdiest of holidays. March 14th (3/14) was Pi day. In celebration, I decided to go to a banana-chocolate-chocolate chip layered cake in the shape of…PI!
So here's the deal. The top & bottom layers are chocolate-banana-chocolate-chip, and the middle layer is just banana-chocolate chip. For the chocolate layers, I prepared the same cake, but added some instant chocolate pudding for extra flavor, color and yumminess.
By the way, Cutco knives are great for cutting cake layers, and also great for cutting your fingers–ouch! I ended up band-aiding 3 of my fingers for about a way. But it was worth it for….
PI Cake!!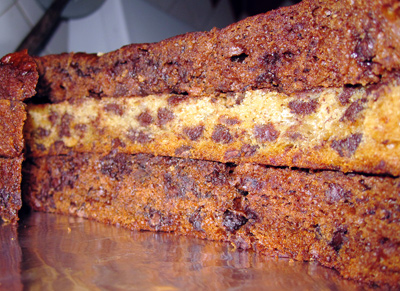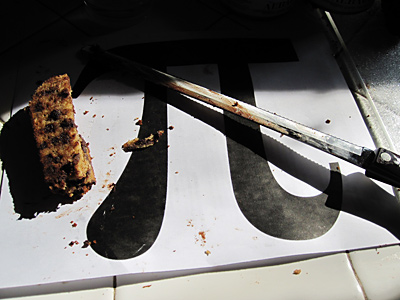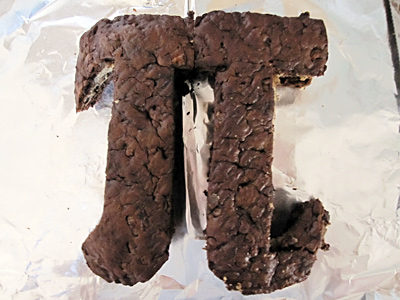 ---