By Madeline Reddington
There's nothing better than some good old Spongebob to take your mind off stressful college homework. His squishy, bubble-filled life is just too fun to resist. Thus, I decided to make a cake in celebration of Mr. Squarepants himself.
However, I didn't have any yellow frosting or food coloring, so what I made…is more like Spongebob's cousin.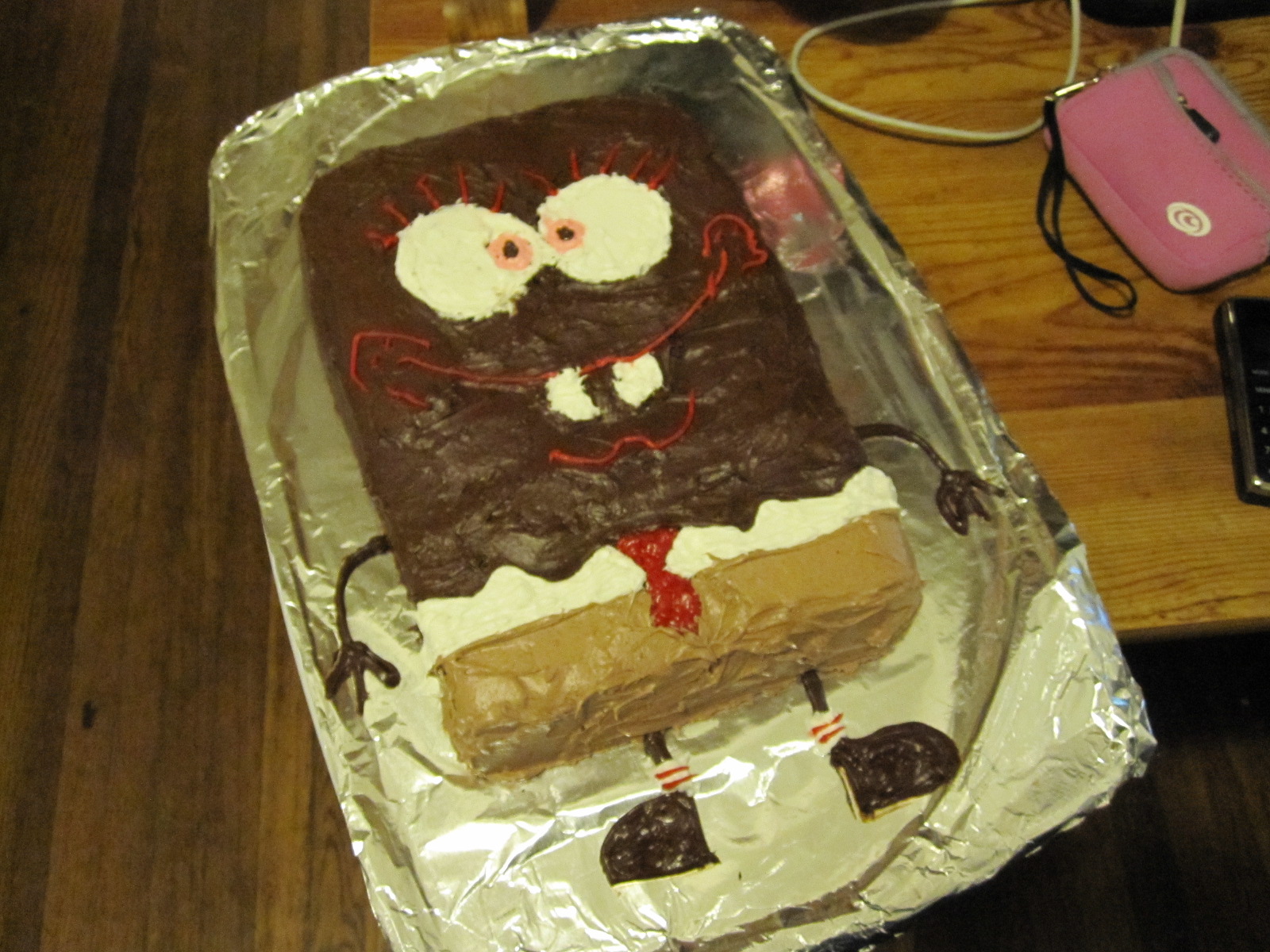 Yes, Hershey Spongebob.
He is a devil's food chocolate cake with pudding added (makes it nice and rich!), and also a layer of chocolate pudding inside. Outside, he's frosted with hershey's chocolate, and his pants are cinnamon! I just took some regular vanilla frosting and mixed a bit of chocolate frosting and a bit of cinnamon as well. I wasn't sure if that would be a good experiment, but it turned out to be really great with the chocolate cake.
Well, there you have it. Hershey Squarepants. Frosting job was done with knives and Ziploc bags (cut a hole in the corner, put in the frosting and squeeze).
Next week, look out for an exciting banana creation!
---