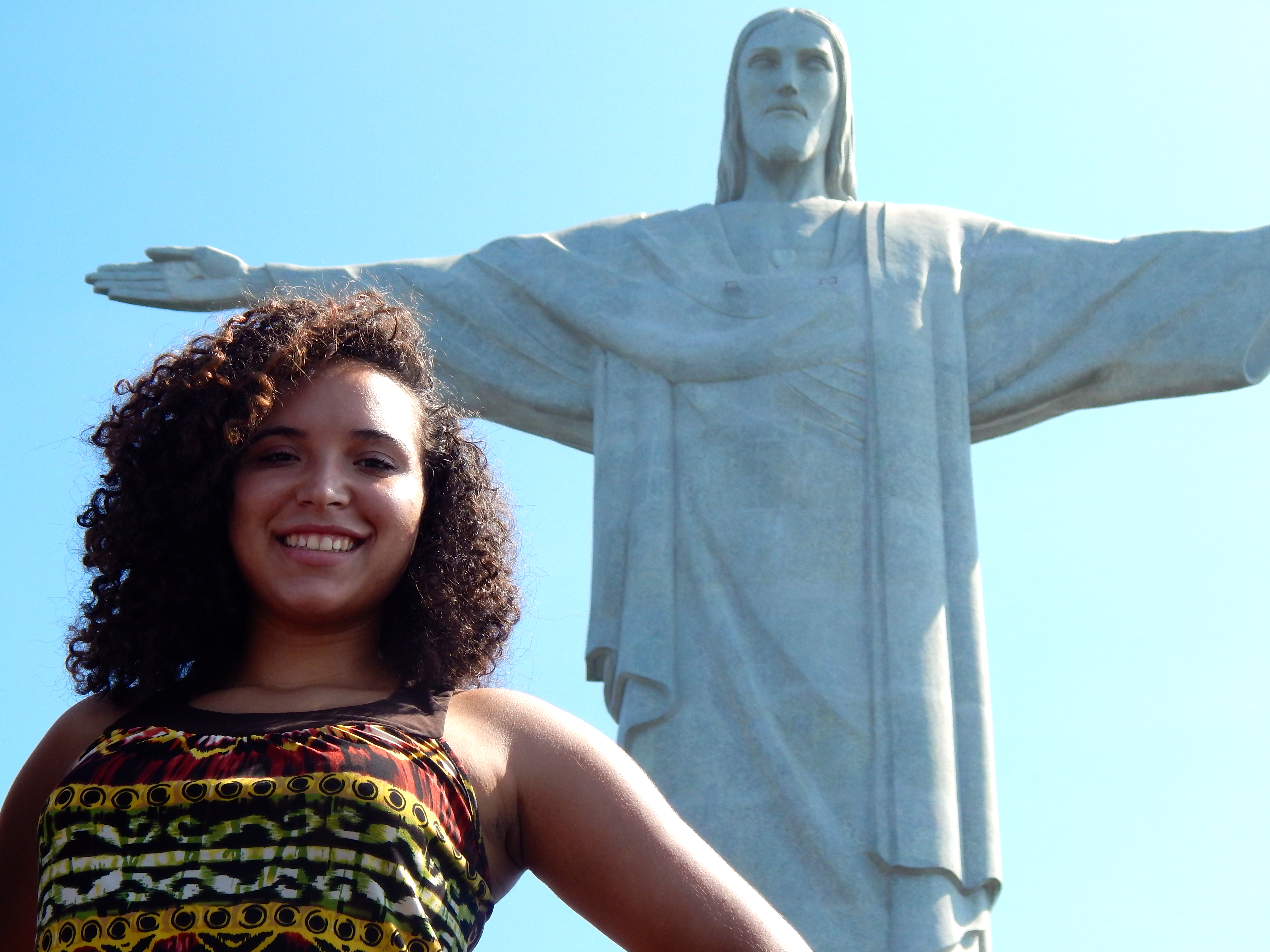 Brianna DaSilveira is a Junior in USC's Critical Studies of Cinematic Arts program, and she is currently abroad in Brazil, practicing her Portuguese and studying Brazilian music and cinema. Her love of movies was discovered at a young age, as she wore out her favorite VCR tapes numerous times from overuse. She hopes to become a film producer, and bring fantastic stories from pages to the screen.  Outside of school, she loves spending time under the sea, exploring the city of Los Angeles, and crossing things off her bucket list.
______________________________________________________________________________________________________

_________________________________________________________________________________________
'Morning, gentlemen. Nice day for a murder.
–Rocky Sullivan, Angels With Dirty Faces (1938)
_________________________________________________________________________________________
Thug. Killer. Convict. Mobster. Criminal. Gangster. The lethal characters that grace the movie screens as the lawbreaking heroes and protagonists of the early 1900s have a special place in the hearts of the American public. Audiences tended to sympathize with these shady characters, despite the fact that these men are portrayed as corrupting society and destroying the peace. Their criminal and homicidal ways are set aside by viewers for their defense of individual success and justice, a strong American ideal. Enjoying the rise and ultimate demise of the gangster, crowds of people were exposed to expressions of the dark side of American life through media, and the gangster film genre recreated the underworld that incubated it. As the ways of the underground surfaced to streets, the question rose of how these ruthless individuals had changed from innocent children to immoral creatures of night. One of the most famous actors in the gangster genre, the late James Cagney, starred in a number of films that reflected the answers given to that question at the time. As a government agent in G-Men (1935), an ex-convict in Angels With Dirty Faces (1938), and a psychotic gang leader in White Heat (1949), the actor dazzled moviegoers with a protected viewpoint of the underworld and a look into the lifestyle and evolution of the gangster. Among other performances, Cagney's work in the genre helped these films shine as entertaining developments of a character, not just as graphic visuals that quenched audience members' thirst for violence and rebellion. James Cagney's physicality, acting versatility, and resulting star persona helped solidify the conventions and beliefs surrounding the gangster, and mark the development of the cinematic genre in response to the changing American culture.
With his strawberry blond hair, light eyes, and clean-shaven face, Cagney was a handsome man, but his good looks made him deceiving as an actor. Originally a song-and-dance man, he was fit and charming, and aspired to be in musicals as a dancer. However, the actor was typecast as a tough guy after his debut as mobster Tom Powers in The Public Enemy (1931). The success of this film and Cagney's subsequent stardom after audiences favored the character of Tom Powers pleased the Warner Bros. Studio, therefore he was usually cast as a hoodlum in their films. Cagney became synonymous with the genre, even though his appearance was not expected based off of the gangster stereotype of the powerful, self-made man. His strong stance was only upheld by a five and half foot frame, yet for what he lacked in height, he made up in intimidation. Marked by his approach to dialogue and performance, the energetic actor was captivating on screen, a man who often stole the scene from his fellow cast mates. Cagney's background as a musical theater performer and dancer shines through in his charismatic expressions and witty ways. The actor was never static, his expressions were always as thematically loaded as his language. His staccato delivery of his lines makes his dialogue memorable; the cut syllables and sly accent have almost musical quality to them. Cagney delivers a wide range of emotions in these films, from detached and cold to terrified and hysterical. His talent is undeniable, and is worthy of praise and admiration. Despite the fact that his only Academy Award for Best Actor was for his role in the musical Yankee Doodle Dandy (1942), Cagney's stardom mainly resulted from his work in gangster films, and is a testament to his talent and versatility as an actor.
Warner Bros. hired in Cagney in the early 1930s for a few roles in films, but did not fully utilize his talents until they became one of the first studios to experiment with the gangster genre. Basing their stories of the newspaper headlines that told the lives of real-life gangsters, these films were created like newspaper stories, full of action, drama, and suspense. The films were often a success, as the character of such sinfulness had a wide appeal. Viewers' aggressive instincts are satisfied in the violent and confrontational scenes, and moviegoers can leave the theater without having committed a single crime. The gangster's original criminal activity was also only bootlegging alcohol, therefore audiences saw these men as heroes during the Prohibition Era. These men represented a rebellion against an oppressing societal system, as the "Robin Hood" of alcohol. Making a life for themselves, the gangsters were viewed as a part of the hardworking American citizens at the time, members of a group struggling together through the Great Depression. Standing for the American Way of Life, the ideals of individualism, hard work, capitalism, and the acquisition of the American Dream are achieved by these gangsters, just by a criminal means. Their success is met with applause by an audience whose life has been turned upside down by the American economy, a World War, or the adaptation challenges faced as a result of immigration. Through their determination and risk-taking, these men were idolized for upholding America's belief in making one's own success, and were a sign of hope for struggling Americans.
However, the end of the Prohibition left the gangs without a profitable occupation, and the severity of their crimes increased to include more socially destructive activities. Soon gangsters were robbing, drug trafficking, and murdering in exchange for money and power, corrupting officials and bringing dangerous activities to neighborhoods. The concern of social groups became the gangster film's effect on the encouragement and reverence of these activities, especially on minds of children. Since these characters were using crime as a means of getting ahead, these groups feared the desensitization of criminal activity by the American youth and an increase in criminal activity in the upcoming years. An outcry against the increasing violence and immoral content featured in gangster cinema heightened in the early 1930s, and resulted in the implementation of the restrictive Production Code in 1934. A prescription of morally acceptable films, the Production Code Administration required that their guidelines be met, or films would risk censorship. The administration dictated that clear lines must lie between good and evil, without sympathy or encouragement of those who are unlawful. Justice was to be served through the American judicial system, details surrounding the execution of a crime were not be revealed, and no films were to be made based off of the life of John Dillinger, or other notorious gangsters. Although the restrictions eventually loosened and were later omitted, as a result of this initial attack of the genre, few true gangster films were made during this period as studios were forced to adapt and adhere to the rules.
Due to the restrictions set upon the movie industry, creativity was the obvious answer to the issue, and the development of the Government Official Gangster began. The Warner Bros. Studio became the innovator in this movement, and starred Cagney in G-Men (1935) to conform to these new rules, which were pushed by J. Edgar Hoover and the FBI. This film was made as a concession toward the FBI, due to its investigation of real-life mobsters and concern with the content of the gangster genre. To make this concession, the protagonist was now a crime fighter, and using the conventions and iconography of gangster films, the G-Men gangsters rode on the appeal of the traditional gangster. Moving from the opposite end of the law, these characters now had badges and the American justice system to justify their actions. Their violent acts and revenge killings now became necessary to uphold the American law, and audiences were allowed to rejoice at the Federal agents' gunfights and vengeful ways, and morally receive their fix of criminality. Although these films were a substitute to the original gangster genre, the movies that were created only partially satisfied audiences, as a lack of defiance against the establishment is not present, as it was in most gangster films. Nonetheless, these films were an important reflection of the governmental restrictions of society, and eventually of the American public's intolerance of those restrictions. This sub-genre is evidence of a rebellious society that would demand their right to freedom of speech and expression, while bending the rules to ensure that their entertainment wishes are met.
Now fighting for the American public, Cagney's role as Brick Davis in G-Men comes as an intriguing twist to the actor's resume. Having played so many ruthless criminal gangster characters, Cagney now has the law on his side as an FBI agent. Ironically, Davis seeks to avenge the violent death of his best friend and fellow G-Man at the hands of a groups of mobsters. Cagney goes from an actor that is automatically associated with a rugged and criminal character, to a character who now stands for lawful justice and the American people. Audiences have loved his past characters, but are used to distancing themselves from them because of the morality of the character's actions. Now viewers are expected to relate to Brick Davis as a man that shares the common love of the American way, and are supposed to see his gunslinging as a necessary action on the part of justice. Cagney's presence as a righteous thug curbs the audience's rebellious needs, although it does not fully satisfy them. Viewers are still left with their needs for antiestablishment action, since the establishment is on the side of the protagonist this time, those needs are not met. Audiences did make G-Men a successful film, however, their affection for the main character came mostly as a respect for the actor who played him. In going from loving a gangster to respecting a gangster-fighter, audiences struggled to make the transition, as Cagney's many roles as a mobster are a large part of his appeal and uphold his status as a celebrity. Due to the challenges of distinguishing Cagney from his many unlawful characters, one cannot help inferring that perhaps the actor's casting was not only an account to his remarkable acting abilities, but perhaps an attempt by the Warner Bros. Studio to please the FBI and the Production Code Administration by showing that even their most notorious movie gangster had converted to fight for justice for the time being.
However, Cagney's casting also caters to a societal ill regarding the growing existence of power and money-hungry government officials that sought connections to mob. Although the sub-genre would not fully develop until the 1950s, Cagney's role as Brick Davis in this film foreshadowed the presence of crooked government officials looking to sustain their greed in the syndicate gangster genre. In these films, the focus was on the criminal octopus that held the underworld together, and depicted how the underworld often found ties in powerful officials as a means of protection. Davis's connections to the mob in G-Men furthers this idea of corruption in the American judicial system, as the man who took him in and raised him is a mob boss. The bridge between the underworld and society was formed by this association, and proves to be a challenge to Davis in his quest for upholding justice. Cagney plays the part rather well, using enough charm to be a likable and trustworthy government agent without losing too much of the machismo and toughness that made him famous. The challenge to play a character that is both a gangster and a government agent was heightened by the pressure on Cagney to appeal to both the Warner Bros. Studio, moviegoers, the Production Code Administration and the FBI. He ultimately manages the task, and whether his casting was intentional as social criticism or an appeal to the pressure, Cagney's acting in G-Men is primarily enhanced by his mythology and memories of him as other characters on the wrong aside of the law.
During the late 1930s, the American society had become concerned with the presence of criminals and began exploring the reasons for a person to cross over to the unlawful side, as a means of attempting to prevent the result. Studies published in 1937 by the University of Chicago indicated that it people were inherently good; it was the environment in which one was placed that significantly determined whether someone would become involved in criminal activity. The areas of poverty in large cities were considered breeding grounds for hoodlums, and rehabilitation institutions such as juvenile reform schools and prisons were reported to incubate antisocial and criminal behavior, instead of preventing it. The 1937 movie, Dead End, contributed to the notion that environment impacted a child's propensity for criminal activity. The group of actors known as the "Dead End Kids" were set up in the story as the next generation of hoodlums that were to follow the footsteps of the film's convict due to their situation and lack of moral role models. Religious and social groups became especially concerned with the image of these criminals and their idolization by the American youth. Especially for children of poor urban communities, these gangsters were seen as successful businessmen that were worthy of respect and adoration. Naive and innocent, the youth could be manipulated to follow a life of crime, something easily achieved in a poverty-stricken area. Only the introduction to the criminal system separated the adolescents from following the footsteps of thugs, and these organizations wished to change that.
In Angels With Dirty Faces (1938), Cagney portrays a victim of the rehabilitation system, Rocky Sullivan. Growing up in the slums with his best friend Jerry Connolly, a small crime committed by the two boys leads Rocky to reform school. In the years that follow, Jerry straightens out and becomes a priest in their neighborhood, while Rocky continues his life of crime. The film emphasizes that Rocky's admittance to reform school as a juvenile leads him to eventually end up in prison, following a cyclical pattern of crime fueled by a stubborn and aggressive mentality that was fostered during his incarceration. Their interests ultimately conflict when Rocky is released and returns to the neighborhood. Rocky seeks to receive a debt that is owed to him, and intends to use any means to do so, while Father Jerry struggles to clean up the area and prevent the local kids from turning to crime. The local boys were played by the Dead End Kids, and were once again portrayed as candidates for the next generation of thugs. However, in this film Rocky forms a bond with the boys, and does a much better job of earning their trust than Father Jerry. The boys are tired of hearing Father Jerry preached about good works in a poverty-stricken area that continues to oppress them, and are infatuated with Rocky's legacy and criminal record as a means of rebelling and making their fortune. Cagney incorporates a fatherly disposition to his portrayal of the protagonist, one that is matched by the mixed intentions of an older brother. With the inclination to compete with the kids and set them straight, Rocky fights with expressing his genuine concern for the boys and his pride in his career as a mobster.
Rocky's resumè of criminal activity is a lengthy one, however, Cagney's acting reminds the audience that inside of the character lies a capacity for good. When asked by the boys about Rocky and their childhood friendship, Father Jerry continually reminds the Dead End Kids and the audience that Rocky was just "a boy who couldn't run as fast" as he could. He entertains the possibility that he would have been the one to take Rocky's path if it was he that had been caught by the police, and emphasizes that Rocky has both morals and a good heart, despite his past. Father Jerry knows that only their placement in their surroundings distinguished Rocky's life from his own, and is to be the cause of Rocky's actions as a victim of the judicial system. A reflection of the current beliefs surrounding the growth of a criminal, Cagney's performance is a masterpiece in achieving that cinematic goal. He is thoroughly convincing as a tough ex-convict that is hardened by his jail-time, yet still reveals a side of the character that is charming and likable. In creating the personality of Rocky, Cagney channeled the mannerisms and actions from   a neighborhood pimp from his childhood home in New York. The lines "Whadda ya hear, whadda ya say?" were stolen from those memories and added by the actor, and went on to become a trademark of Cagney's role as Rocky.
Through his remarkable expression of the emotional range, Cagney gives a highly effective portrayal of a conflicted man. Much of the story comes from Rocky's struggle with being released from jail and facing the conflict with his childhood friend; he seeks revenge but also wishes to be respected by Father Jerry. As a gangster the audience can be sympathetic towards, Rocky becomes vulnerable in expressing his emotions: showing concern for the neighborhood boys that have the potential to end up like he did and expressing a love for the neighborhood girl he used to tease as a child. Cagney must depict a man who has been marked by a life of crime, but who is still capable of compassion and love. Father Jerry knows that Rocky has not lost his soul in prison, and requests that he show a final act of valor to protect the boys of the neighborhood. Cagney's final scene in the film is of Rocky "turning yellow" before the character reaches the electric chair serves as a prime example of his range of acting skills. Rocky goes from showing very little emotion regarding his impending death sentence, to a broken man pleading for life, presumably in order to de-idolize himself at Father Jerry's request. Cagney makes the switch with ease, allowing the audience to continue to ponder whether Rocky's shameful pleas before death were real, or were Rocky's last attempt to do good after years of sin. Whether Cody's pleas were intentional or an act, Cagney's performance allows the audience to feel empathy for a man afraid of death, or admire Cody's final act of heroism. Cody is a gangster character that the audience is encouraged to either pity or commend for his actions, actions which set him apart from the bloodthirsty killers as a human that was caught up with the wrong crowd.
Conversely, the characters in White Heat (1949) are not ones that audiences are supposed to easily sympathize with. Cagney returns ten years older than he had in his last gangster film, The Roaring Twenties (1939), as a character that reflects the progression and development of the gangster film genre, Cody Jarrett. This film was made at a time of transition, as the 1940s marked the end of World War II. As a result many shell-shocked soldiers returned to the U.S. with severe post-traumatic stress, instability, and were unlikely to find work due to the influx of returning soldiers and introduction of women into the workforce. This combination forced many of these military boys to resort to crime to survive and cope with the change. The PTSD, depression, and substance abuse that often ensued as a result of adjustment issues sparked mental issues in many of these men as well. Consequently, with the many theories surrounding the creation and fostering of criminals, a new one emerged stating mental illness as one of the possibilities. Therefore, Warner Bros. developed a character whose only explanation for his life of crime is his unfolding insanity. They roped in one of their finest actors for the role, knowing that Cagney's talent and background would enhance the role.
The part of Cody Jarrett in White Heat came with many tasks as he is an atypical character. At the beginning of the film, it is established Cody has an illness that causes him fits of extreme headaches, as if "a red hot buzz saw" was inside his head. As Cody's condition gets worse, the challenge is to make the distinction between the real Cody and the crazed man that he becomes. A difficult disability for any actor to portray, Cagney's performance is convincing, as he matches it with black humor that molds Cody's psychotic actions. When a traitor held in the trunk of a car complains about the stuffiness of the confined space, Cody replies "Oh, stuffy, huh? I'll give ya' a little air," and proceeds to shoot bullets into the trunk, killing the man but also effectively providing him with air holes. Cagney's genuine charisma allows scenes like these to be pulled off with ease, as audiences already positively receive the actor for his previous works. The same charm that appealed to viewers of his performance in Yankee Doodle Dandy works for and against Cody's character in White Heat. Moviegoers expect Cody's temper and tough aura, and perhaps some witty comments, but not the humor that he also emits in many scenes. The horror of Cody's action with the man in the trunk is emphasized with the inclusion of humor. Cagney's dialogue in that scene called for black humor, and his execution of the sequence in such a hilariously grotesque way, leaves the audience stunned, forced to decide whether to laugh or be appalled. This adds another dimension to Cody's character, distancing the audience from a psychopathic killer who they would otherwise sympathize with due to Cagney's presence and performance.
The character of Cody Jarrett also has an unnatural infatuation with mother, who is the leader of their ring of gangsters. He favors her much more than he does his wife, who he views as more of a nuisance than an asset. Many scenes between Cody and Ma imply a relationship laced with incest, and this time Cagney's improvisation skills are utilized. After the introduction of Cody's illness, Ma Jarrett comforts Cody, who proceeds to sit in her lap and be embraced. Cagney's inclination to freely sit upon the lap of a fellow actress who is playing his elderly mother is a testament to his confidence as an actor and his developed intuition regarding embodying the character he portrays. A difficult character to associate with, the collapse of Cody is one of the most striking and memorable scenes of the film, and was actually also improvised by Cagney. During Cody's stint in prison, he learns of the death of his mother, who was shot in the back by his unfaithful wife. Unbeknown to the extras playing the other inmates in the sequence, Cagney goes into a frenzy of hysterical crying as the beginning of a tantrum. He whines like a child and cries "She's dead!" before proceeding to throw his plate full of food, and stumble around trying to escape the room. Punching a few guards, his emotional breakdown ends in him being carried out of the room by guards that attempted to restrain him. This scene was full of raw emotion by both Cagney and the extras, and the unexpected outburst makes the sequence a highlight of Cagney's acting abilities.
Since Cagney had decided to come back to his typecast role, the parallels between the explosive ending of the film and Cagney's return to the genre are evident. As the undercover cop in the movie that earns and betrays Cody's trust, Hank Fallon concludes this of Cody's demise: "He finally got to the top of the world…and it blew right up in his face." Cody's death is a memorable one, with his crazed antics and ultimate immersion in a fiery inferno. He goes out "with a bang!" and audiences are unlikely to forget his exit, especially as they are reminded of the dangerously atomic world that they live in. Cody becomes a crazed convict that died fighting with the police, but his flashy method of death is only something worthy of a legend. He will go down in cinematic history as an evil protagonist whose memorable actions are culminated in his dramatic death. Similarly, it was with this film that Cagney makes his presence known again as a gangster, after ten years in other genres. "Coming out with a bang," Cagney returned to the characters that made him a household name and movie star, one again placing him back on the radar of moviegoers.
Cagney would go on to make films for most of his life, earning respect and admiration of generations of audiences, and continues to inspire actors in their work. Through his depictions of Brick, Rocky, and Cody, among other characters, James Cagney has become a legendary actor for his work in the gangster film genre. His contributions not only lie in his phenomenal performances, but in how those roles marked the development of the genre as a reflection of the common beliefs surrounding criminals. His star status made him an important persona of the 20th Century and early cinematic history. For this, James Cagney will be remembered as an revered actor that could handle it all, from singing and dancing, to shooting down mobsters with tommy guns.
________________________________________________________________________________________
Works Cited
Angels With Dirty Faces. Dir. Michael Curtiz. Perf. James Cagney, Pat O'Brien and Humphrey. Bogart. 1938. Film.
G-Men. Dir. William Keighley. Perf. James Cagney and Margaret Lindsay. 1935. Film.
White Heat. Dir. Raoul Walsh. Perf. James Cagney, Virginia Mayo and Edmond O'Brien. 1949. Film.
---